Roboticist and Mythbusters Build Team alum Grant Imahara died on Monday, at age 49, as a consequence of a brain aneurysm.
A former engineer at Lucasfilm, Imahara developed visual effects for Industrial Light and Magic movies, making models for The Lost World: Jurassic Park, Galaxy Quest, The Matrix Reloaded, the Star Wars Prequel Trilogy and more. Imahara was also a live action roleplayer, builder of the Battlebots competitor Deadblow and played Hikaru Sulu on the fan series Star Trek Continues. He was a remarkable person—and hall of fame geek—even aside from his nearly ten years as a Mythbusters cast member.
But sadly, the death of Imahara isn't the only tragedy attached to a show that attracts a disproportionate number of daredevils and risk-takers. In 2019, professional racer Jessi Combs died while making an attempt to beat her own land speed record. She had been part of the Mythbusters cast only briefly, appearing throughout the seventh season while Build Team member Kari Byron took maternity leave, but nevertheless well-embodied the the show's ethos.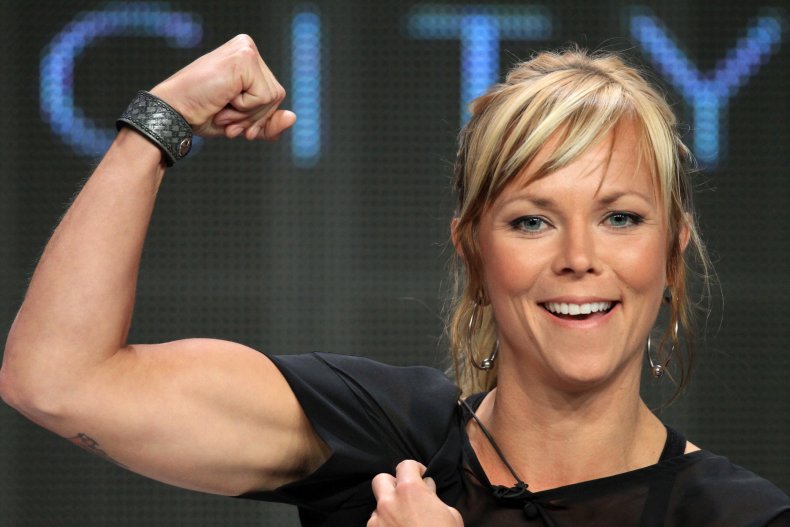 Beginning in 2013, in between competing in off-road motorsports races like the Baja 1000 in Mexico and the rock-climbing King of Hammers in California, Combs repeatedly busted the women's four-wheel land speed record, first topping a record set by Lee Breedlove in 1965 with the jet-powered North American Eagle. A design collaboration between U.S. and Canadian engineers, Combs accelerated the rocket car to more than 398 miles per hour on the dry lake bed of Oregon's Alvord Desert. In 2016, she beat her own record, achieving a top speed of more than 477 mph.
On August 27, 2019, Combs returned to Alvord and beat her record (and an earlier woman's land speed record, set in a three-wheeled rocket car) again, accelerating a North American Eagle Project jet-powered car to more than 522 miles per hour. Qualifying for the land speed record involves averaging the top speeds of two runs in opposite directions. In Combs' second run the front wheel failed, collapsing while at top speed and causing a crash that killed her.
Like Imahara, Combs held a rare combination of gifts, that made her both a capable presenter, co-hosting the Spike TV show Xtreme 4x4 in the years before her Mythbusters appearances, and a remarkable practical talent.