Grant Williams Has Record Game as Tennessee Beats Vanderbilt, Gets NCAA Twitter Talking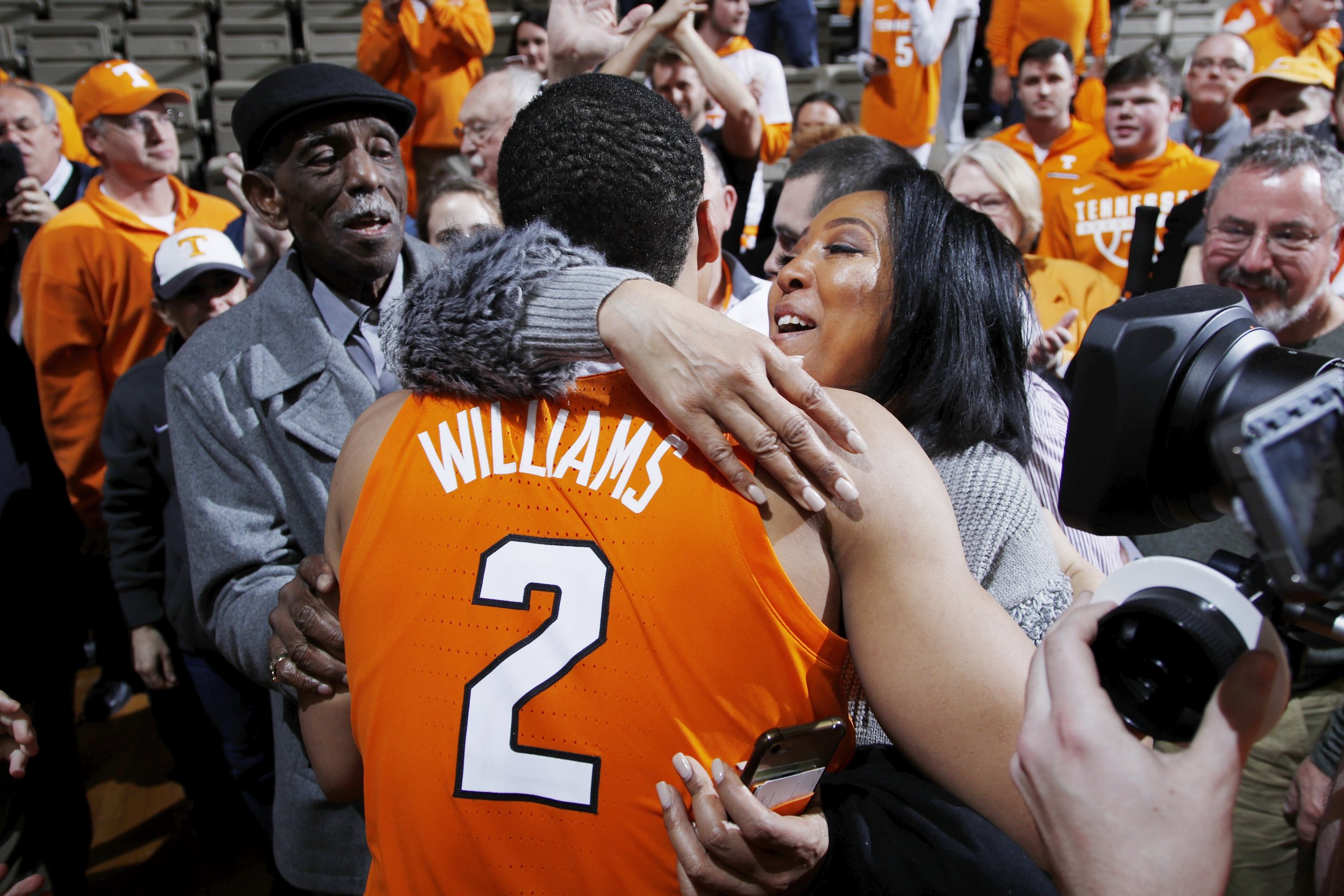 Grant Williams stole the show as Tennessee held off Vanderbilt to secure an 88-83 win in overtime on Wednesday night.
The junior forward finished with a career-high 43 points and 8 rebounds in 38 minutes, on 10-of-15 from the field and an immaculate 23-of-23 from the free throw line. Williams's performance from the charity stripe was the best in NCAA history since Arlen Clark of Oklahoma State converted each of his 24 attempts on March 7, 1959.
Williams and Clark are the only two players in the history of college basketball to be at least 23-for-23 from the foul line and the former was the first Tennessee player to score at least 40 points since Allan Houston scored 43 against LSU in 1990.
"It's something I've worked on since the summer and something I knew I needed to improve on," Williams, the reigning SEC Player of the Year, was quoted as saying by the Associated Press.
"I knew the last game I missed two, and it frustrates me when I miss those. You don't get many opportunities like that, and tonight I did. And you have to take advantage of those. You think about it. I miss one, two, three of those, we lose the game."
Williams's monster game had the NCAA world talking and saw him force his way into the reckoning for Player of the Year.
While Duke freshman Zion Williamson is the runaway favorite for the award, Williams has certainly done enough to be considered. The North Carolina native averages 18.9 points, 7.5 rebounds and 3.6 assists per game this season. More importantly, he is putting up such figures while playing for the number one-ranked team in the country.
Tennessee needed every single one of Williams's points to hold off a spirited challenge from Vanderbilt, who led 76-70 with 1:22 left in the game, before Williams scored twice to bring his team within two points and Admiral Schofield tied the score with 38.1 seconds left.
In overtime, Williams scored Tennessee's first 10 points and Vanderbilt's last lead came when they edged 82-81 ahead with 41.5 seconds left.
The Commodores shot 50 percent from the field and hit 10 threes but came out empty handed, and coach Bryce Drew admitted the loss was a bitter blow to take.
"It is devastating," he told The Tennessean. "Obviously (our players) wanted to win and we did play well enough to win."
The win was the Volunteers' first since they moved to number one in the Associated Press Top 25 ranking on Monday—only the second time the program has topped the nationwide ranking—and extended their winning run to 13 games.
Tennessee is now 17-1 overall and 6-0 against SEC opponents, while Vanderbilt slipped to 9-9 and is 0-6 against SEC Conference rivals. Next up for the Volunteers is a home game against Virginia on Saturday, while Vanderbilt visits Oklahoma.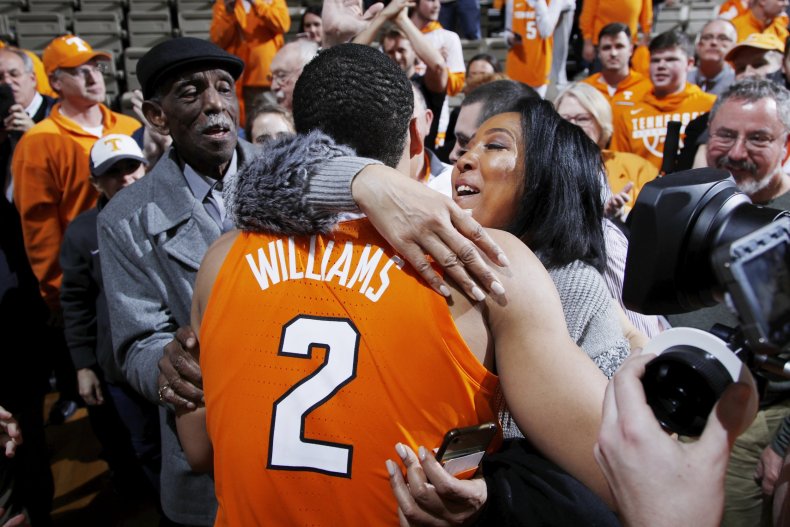 Grant Williams Has Record Game as Tennessee Beats Vanderbilt, Gets NCAA Twitter Talking | Sports