Grapes of Wrath: Rioja Rebels Changing the Way Wine is Sold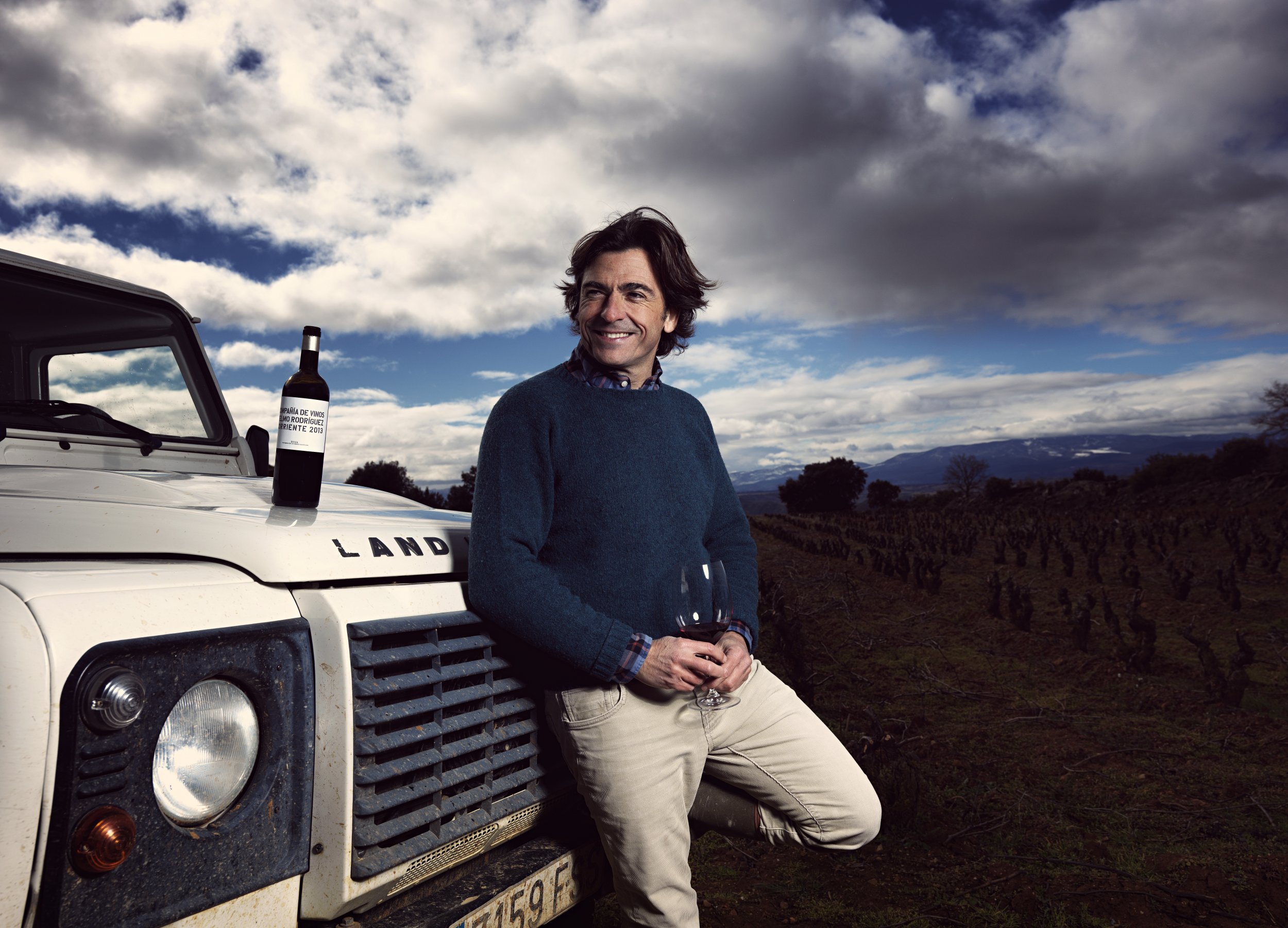 Abel Mendoza is a grape grower to the tips of his wine-stained fingers. His dented, mud-encrusted Jeep is a familiar sight on the back roads of Rioja, northern Spain, traveling between his 40 different parcels of vineyard, some of them no larger than a tennis court, in the towns of Ábalos, Labastida and San Vicente. The man has a visceral attachment to the land. As a sign on the wall of his kitchen puts it: "When I die, bury me with my tractor."
Mendoza knows the soils and microclimates of his native region as well as anyone. A few hours in his company provide lessons in geology, history and humility, as well as the lexicon of Spanish swear words. He's not a politician—diplomacy is low on his list of skills—but Mendoza is a key figure in a local movement that wants to see the wines of Rioja return to their viticultural roots. He's an unlikely leader in many ways, better in a one-on-one conversation than in a crowd. But to many of the younger, vineyard-focused producers in the region—groups such as the so-called Rioja 'n' Rollers, a loose affiliation of nine growers and winemakers in their 20s and 30s—he's a hero.
'Raising the Bar'
These young men and women want the right to print the name and location of their vineyards on their wine bottles. In that, they're part of a wider movement. In November 2015, a group of 15 wine professionals wrote what they called the Club Matador manifesto, signed by Spanish producers, merchants, sommeliers and wine journalists (myself included). Among other things, it stated their belief that "the best way to identify [Spanish wines] in relation to their origin, quality, identity and authenticity is to create a pyramid structure. At its base would be wines made from grapes from any place in appellations of origin, then wines from villages and, at the tip of the pyramid, wines from single plots."
The manifesto was aimed at the broader Spanish wine industry, but it had particular implications for Rioja, a region in which it is illegal to use the names of vineyards and villages on labels. (Imagine if all the domaines of Burgundy sold their wines only as Bourgogne rouge or blanc .) Instead, the majority of wines in the appellation are simply classified as joven (young), crianza (matured), reserva (aged) or gran reserva (extra aged), according to the amount of time they do—or don't—spend in oak barrels.
Mendoza doesn't mind telling you what he thinks of the status quo. "Rioja's soils are very complicated, but we're not allowed to talk about them. It's crazy. There are four different soil types in San Vicente alone, but most Rioja is sold like Coca-Cola." All of his wines are labeled as Rioja, with no mention of cask aging. His focus is on the quality of his grapes, which makes him part of the global trend toward wines based on the unique properties of their vineyards of origin. Setting the desire for self-expression aside, there is an economic reason for this, as acknowledged by the manifesto: " We believe that by raising the bar…we will be capable of better explaining the reality of our country's wines, which would help sell our wines more effectively."
What percentage of Rioja's wines display what the French call terroir ("a sense of place" is the closest English translation)? It's difficult to be definitive, but 25 percent would be an educated guess. Most Rioja is wine that is blended across both vineyards and the region's three subregions (Rioja Alta, Rioja Alavesa and Rioja Baja) to make a successful, easily recognizable style, showing prominent, vanilla-scented oak, soft tannins and red berry fruit. Some of these wines are outstanding, but the majority are not.
Rioja's wine production is supervised and administered by the Consejo Regulador (Regulatory Council), a distinctly conservative body that is wary of change. In some senses, this is understandable. Rioja is a successful region with a strong brand image, so why alter a winning formula? The fact that the Consejo's board is dominated by representatives of large companies, agricultural unions and cooperatives—rather than small, family-owned wineries producing wines from their own vineyards—makes it even less inclined toward evolution, let alone revolution.
But recent events have forced the Consejo's hand. On January 1 this year, Juan Carlos López de Lacalle of the Artadi winery, one of the region's half-dozen winemaking superstars, became the first person to leave the Consejo in its 90-year history, arguing that campaigning for change was "like talking to a wall." López de Lacalle's widely publicized move and his subsequent decision to label his wines as Viñedos de Álava, rather than Rioja, lit a spark that is threatening to become a conflagration, one that could consume the denominación (appellation) as we know it.
The Other Spanish Ambassador
The prime mover behind the manifesto, and an important actor in the potential transformation of Rioja, is Telmo Rodríguez. He is very different from Mendoza. Articulate, cosmopolitan and Bordeaux-educated, he speaks four languages fluently and lives in Madrid. Equally important, his family owns Remelluri, the region's first château-style estate, founded in 1971. After a family disagreement in the late 1990s, he went off to do his own thing, creating a number of terroir-driven wines in Rioja and elsewhere, but in 2010 he returned to Remelluri.
Known and liked all over the wine world, Rodríguez is the perfect ambassador for the new Spain. Capitalizing on the success of the manifesto, he organized the first Encuentro de Viticulturas, meaning a "wine-growing encounter," at Remelluri in May, bringing together many of the best young winemakers in the country. The message to the Consejos was louder than ever: We want change, and we want it now.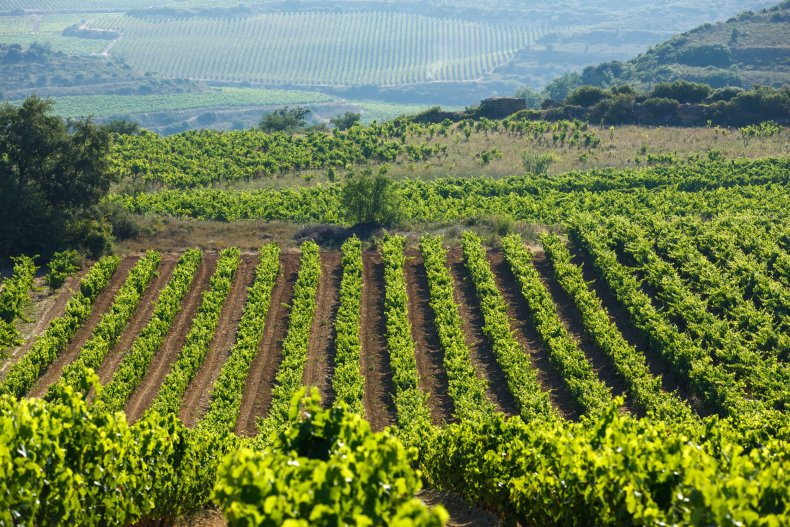 Then, in July, the Asociación de Bodegas de Rioja Alavesa (Association of Rioja Alavesa Wineries) released a statement to local media outlets threatening to leave the Consejo. In October, an official at ABRA told me over dinner that 40 more of its members are ready to follow López de Lacalle. Various Consejo functionaries made public statements describing ABRA as "disloyal" and "politically motivated" by Basque nationalism. (Though dismissive, that may be partly true—most of the rebels are Basque, while the Consejo is based in Old Castile, a region traditionally at odds with the Basques.) If those producers broke away, it would be disastrous for Rioja and the Consejo's authority. To lose one member may be regarded as a misfortune; to lose 41 looks like carelessness. Or worse.
Now the Consejo's response, expected before the end of the year but virtually an open secret in Rioja—while neither would go on the record, two officials at the Consejo confirmed it to me—is to propose a system of viñedos singulares , or unique vineyards. Its definition of singularity is pretty broad, designed to satisfy as many producers as possible. To qualify, a vineyard will have to be at least 25 years old (as mature vines generally produce lower yields and more concentrated flavors), have a track record of at least modest peer-group and critical acclaim, and be picked by hand rather than machine. As one local commentator points out, this could be applied to 65 percent of Rioja's vineyards. But at least it's a move in a more positive direction.
Producers might also be allowed to use the name of the village from which they source their grapes, provided they can prove that they account for 85 percent of the finished wine—but that is still under negotiation. You can see why. Wineries in less-celebrated municipalities are worried that they will lose out in the marketplace to competitors such as San Vicente, Labastida, Laguardia and Briones, which have always been recognized as sources of Rioja's best grapes. Almost all of these are located on clay and limestone soils to the north of the River Ebro, in the Rioja Alavesa and parts of the Rioja Alta subregions. For obvious reasons, producers in the generally less distinguished Rioja Baja would rather preserve one homogenous appellation: Rioja.
Will the changes be enough to placate the rebels? We shall see. For now, the different parties appear to have come to an unofficial truce. Soon enough, we'll know whether it's a prelude to a lasting peace—or just a lull before the fighting resumes.
Vineyard-Based Riojas to Try
2012 Abel Mendoza Grano a Grano Tempranillo
Picked "berry by berry" in the winery, as the name suggests, this is a rich, dense, concentrated tempranillo with plenty of ripe blackberry fruit, notes of licorice and vanilla, and a refreshing finish. A wine that will keep for another decade, it's a fitting tribute to a great grower.
2012 Pujanza Norte
Sourced from one of the highest and coolest vineyards in Laguardia, located at over 700 meters on the flanks of the Sierra de Cantabria mountains, this comes from a single 2.7-hectare plot. Perfumed, focused and refreshing, it has aromas of wild herbs, tangy red fruits and a refined, chalky finish.
2010 Remelluri Reserva
A wine that shows the balance and finesse of the 2010 vintage. Tempranillo-based with some garnacha and graciano, all of it grown on the estate, it's a wine that has excellent aging potential. Subtle violet and Asian spice notes are complemented by acidity and subtle oak. One for the cellar.
2010 Contino Reserva
Contino is one of the very few single estates in Rioja, sourcing all of its grapes from vineyards around the winery on a bend in the River Ebro. This tempranillo-based blend, complemented by graciano and garnacha, is a brilliant modern Rioja with remarkable, savory complexity and stony acidity.
2014 Artuke La Condenada
Arturo and Kike Miguel saved this 1920 vineyard in Baños de Ebro from the bulldozer (hence its name, meaning "the condemned"). And what a wine it is: a spicy, stony, cassis- and blueberry-like blend with chiseled acidity and fine-grained tannins. The presence of a few white grapes adds vivacity.
2012 Artadi Valdeginés
Remarkably refreshing for a wine with 14.5 percent alcohol, Juan Carlos López de Lacalle's impressive tempranillo comes from a single east-facing plot in Laguardia. Perfumed, dense and built to last, it has flavors of blackberries and orange zest, supported by oak and acidity.