Senator Chuck Grassley Says Sexual Harassment Training Should Be Mandatory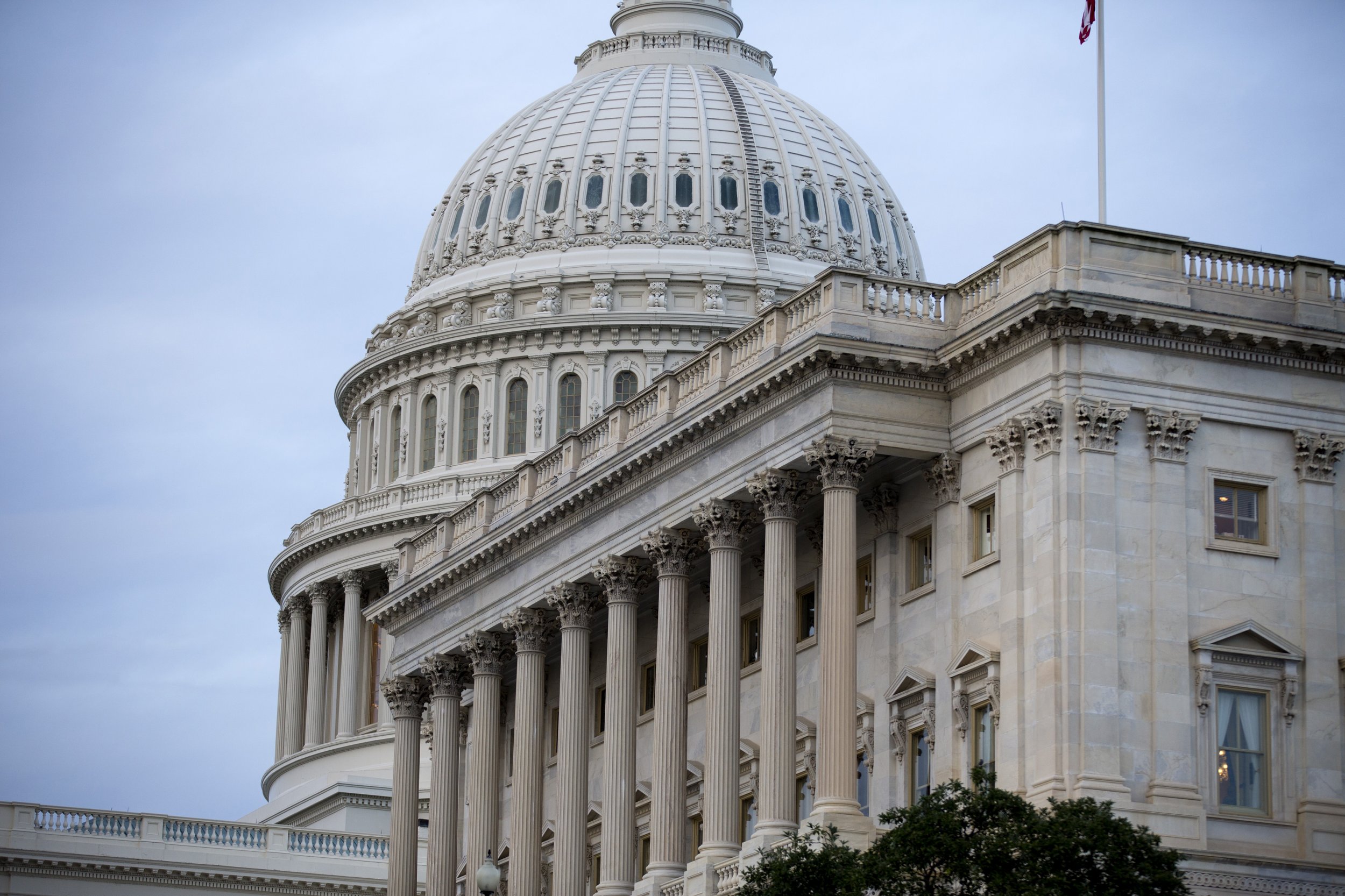 A key Republican is calling for mandatory sexual harassment training for all Senate employees in the wake of misconduct scandals that have rocked Hollywood and statehouses across the country.
Senator Chuck Grassley, of Iowa, says Senate guidelines must be updated because sexual harassment training is currently only voluntary for congressional employees.
"I am convinced that sexual harassment training is vitally important to maintaining a respectful and productive work environment in Congress," Grassley wrote in a letter to the Senate Rules Committee, which would set any new policy.
Congress is 81 percent male, and 40 percent of female congressional staffers say Capitol Hill has a sexual harassment problem, Roll Call reported in July. One in six female Hill staffers personally had been victimized, the report said.
The Senate has an office that handles harassment complaints, but Politico reports that many congressional staffers aren't aware it even exists.
This is not Grassley's first bid to rein in misbehaving colleagues. In 1995, he authored and backed the Congressional Accountability Act, which outlined how to handle complaints, and created the Office of Compliance, which provides harassment awareness training.
And Grassley isn't the only lawmaker challenging the "boy's club" culture on Capitol Hill.
Representative Jackie Speier, a Democrat from California, wrote a bill to review sexual harassment awareness training in Congress, which she has repeatedly introduced since 2014. She recently recounted an incident from earlier in her career as a staffer on Capitol Hill, when a chief of staff sexually assaulted her.
"He held my face, kissed me and stuck his tongue in my mouth," she said.
Speier said political pressure and job uncertainty can make victims afraid to file a complaint, and that changing the culture is a better tactic than asking victims to undergo the reporting process.
"You report this to an ethics office or to the [Office of Compliance] and you might as well write your pink slip up, because the chances of you getting another job in the building are slim to none," Speier said.
Officials are rarely punished for sexual misconduct, though they sometimes resign when public outcry becomes too loud. Representative Eric Massa, a Democrat from New York, and Senator Mark Souder, a Republican from Indiana, both quit following reports of sexual harassment in 2010.
The time has come for even more attention, the office in charge of harassment training said.
"Sexual harassment scandals in the news have provided a watershed moment for employees to prioritize taking the Office of Compliance's sexual harassment training," an official with the office, Laura Cech, wrote last week to Senate offices, referring to cases such as the dozens of allegations against movie mogul Harvey Weinstein.
"The online training takes less than 30 minutes, but provides valuable information on what behavior is considered sexual harassment and how to prevent sexual harassment in the congressional workplace."