'Grateful': Scientists Rally Around Fauci After Clashes With Rand Paul, Roger Marshall
Members of the scientific community are rallying around Dr. Anthony Fauci, stating they are "grateful" for his leadership during the coronavirus pandemic.
"His advice has been as well informed as data and the rapidly evolving circumstances allowed," the group wrote of Fauci, the head of the National Institute of Allergy and Infectious Diseases and a chief medical adviser to President Joe Biden. "And importantly, he has given his advice with humility, being clear about what we know and what is unknown, but requires judgment."
The letter, first reported by Politico, was signed by more than 80 doctors and physicians from across the country. Their support comes after Fauci's clashes with Republican senators Rand Paul and Roger Marshall during a committee hearing earlier this week on COVID-19.
Paul and Fauci shared a heated exchange after the senator accused Fauci of using the power of his office to attack scientists who disagree with him. Fauci responded by hitting the Kentucky Republican for his false and personal attacks, stating it "kindles the crazies out there" and has resulted in threats on his life.
"I would like to make something clear to the committee, he's doing this for political reasons," Fauci said as he displayed print-outs from Paul's website asking the public for donations to his campaign next to a picture that states: "Fire Dr. Fauci."
The group of doctors defended Fauci in their letter, writing that "scientists can and do express dissenting viewpoints, but a right to an opinion does not mean the opinion is right. We are grateful that Dr. Fauci has consistently stated the science in a way that represents the facts as they emerge, without unwarranted speculation."
The scientific community also said they "deplore the personal attacks on Dr. Fauci."
"The criticism is inaccurate, unscientific, ill-founded in the facts and, increasingly, motivated by partisan politics," they added.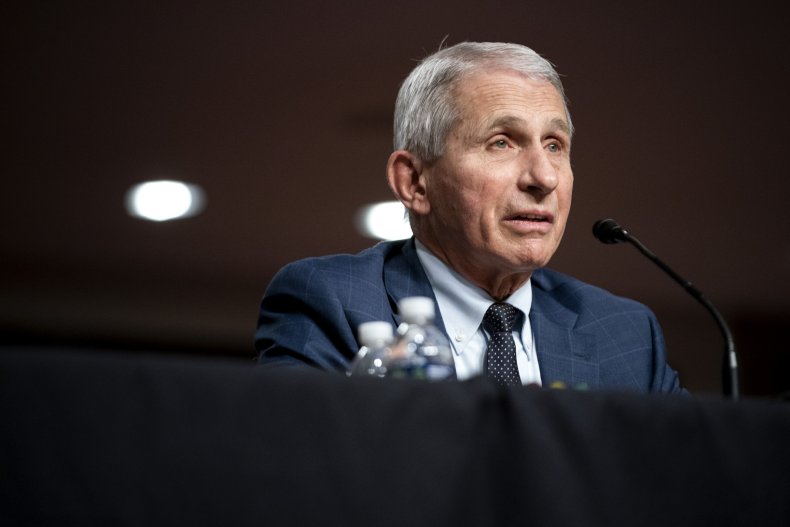 In the same committee hearing, Fauci was caught in a hot-mic moment with Senator Marshall after sparring over public access to Fauci's financial investments. Marshall asserted that Fauci hadn't disclosed the documents like other government officials, to which Fauci responded that he has made them available.
Fauci was heard muttering "what a moron" after the argument. A clip of the moment shared on Twitter has garnered millions of views. Plus, social media users highlighted Fauci's 2020 financial disclosure which is available online.
Fauci's appearance before the Senate committee came amid a surge of COVID-19 cases and hospitalizations around the country driven by the highly transmissible Omicron variant.
Newsweek reached out to the National Institute of Allergy and Infectious Diseases for comment but didn't receive a response before publication.