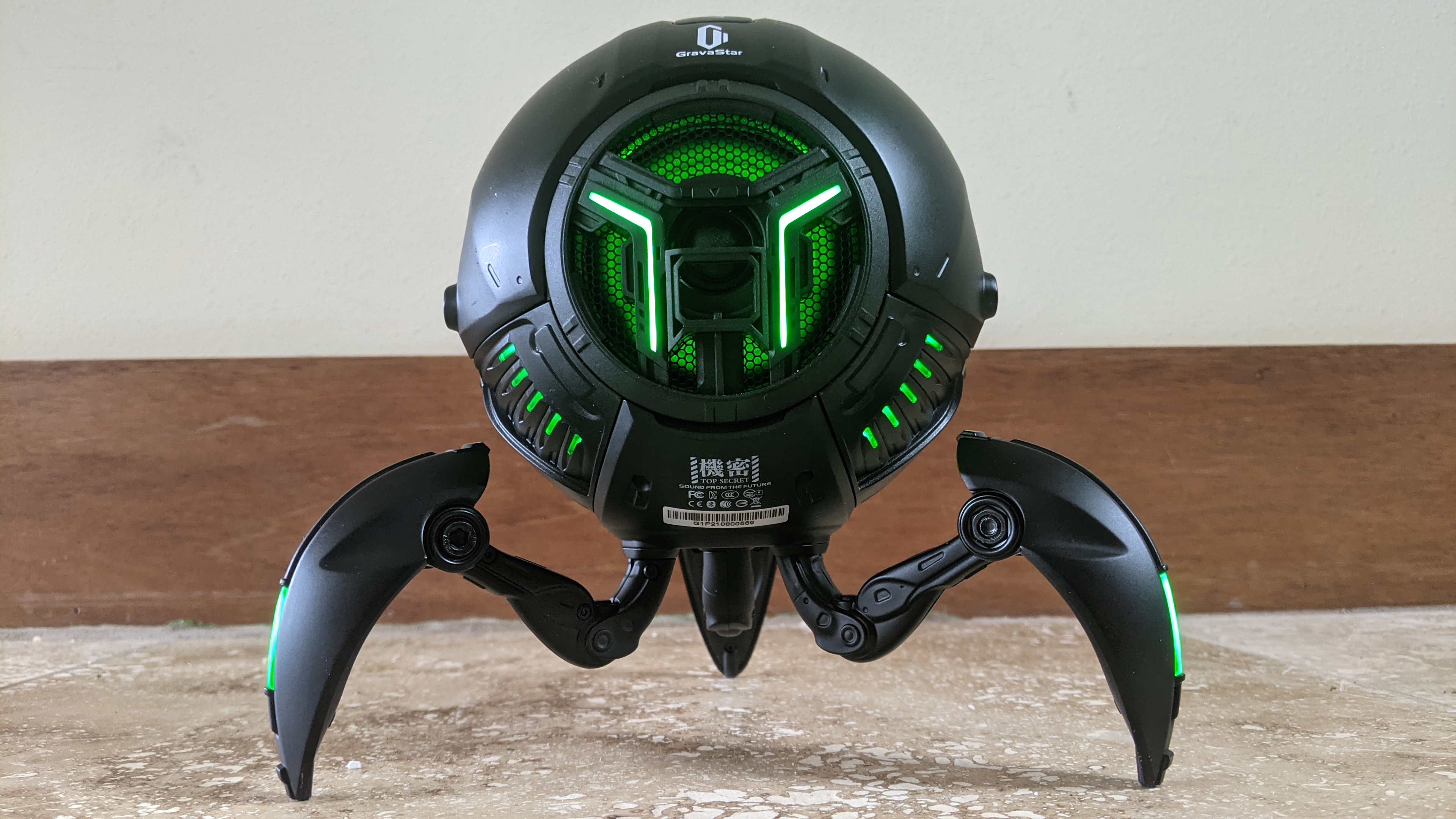 From cubes, spheres, cylinders and cones to tiny unicorns, giant coolers and even cool-looking pigs, I've seen pretty much every color, shape and size of Bluetooth speakers. And what I've learned in the decade since Jawbone's stylish Jambox marked the tipping point for these now ubiquitous audio producers is not to prejudge them based on their looks. But the funky looking Mars Pro that Gravastar sent me to review really put that tenet to the test.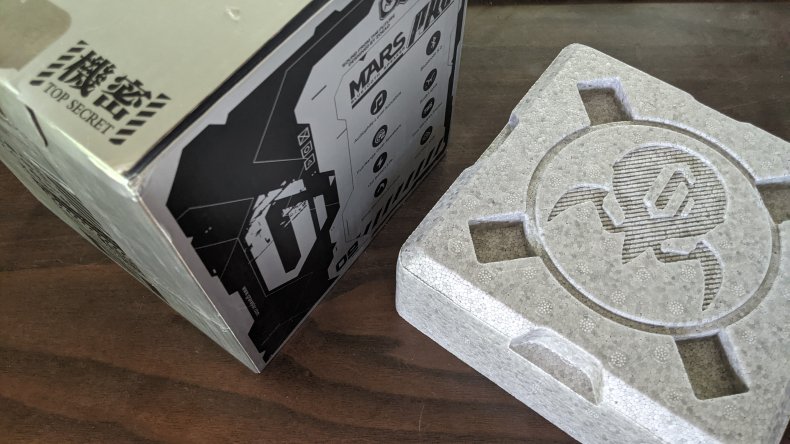 An Alien Body
From various angles, the Gravastar Mars Pro reminds me of:
Yet there's something super cool and stylish about it. I like that it sports a truly unique look—even among the Mars Pro line, which features several even funkier special editions. But more than just a novelty, these offbeat looks are integral to the Gravastar brand. They permeate their thoughtfully themed packaging as well as the high level of detail in the product's design. By the way, in case you're wondering, the speaker's feet (or "claws") do fold in and out, making it a little easier to transport—although the rest of the legs don't move or bend, despite looking like they might.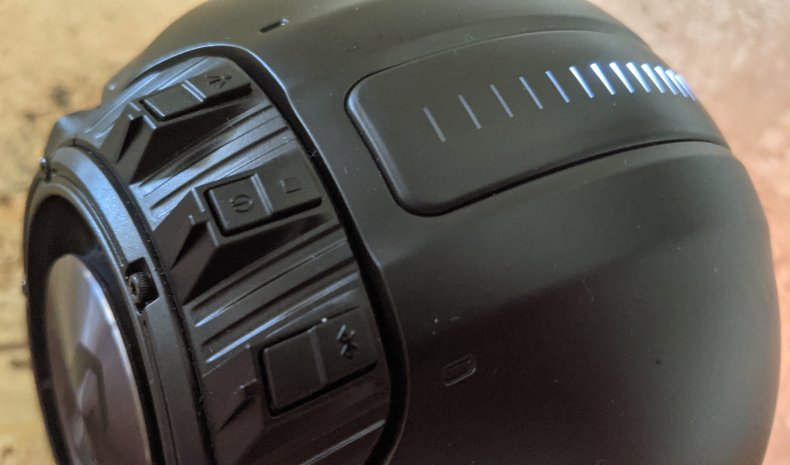 Buttons and Features
The Mars Pro comes with a couple of cables. Its USB-C charging cable—because its connector is at a right angle—is just a little easier to plug into the underbelly of this 6-inch wide beast. There's also a USB-C to one-eighth-inch audio adapter, so you can skip the Bluetooth and play wired audio from your laptop, phone, TV or whatever devices you have that still feature an auxiliary audio output jack.
The speaker's controls are so subtly mixed in with the joints, screws, decals and scoring that define its design schema that it initially took me a few seconds just to figure out where the heck they were. But I eventually spotted the tiny power button toward the back, in the middle, flanked by dedicated buttons for initiating Bluetooth pairing and adjusting the RGB lighting mode. During playback, pressing the dual-function power button pauses and plays the music. But the coolest control by far is the touch-sensitive volume slider. You can either tap and slide the column of white dashes representing the volume level back (louder) or forward (quieter), or just tap where you want it to be. Much to the chagrin of our neighbors, my kids have had a lot of fun playing with the volume in that way.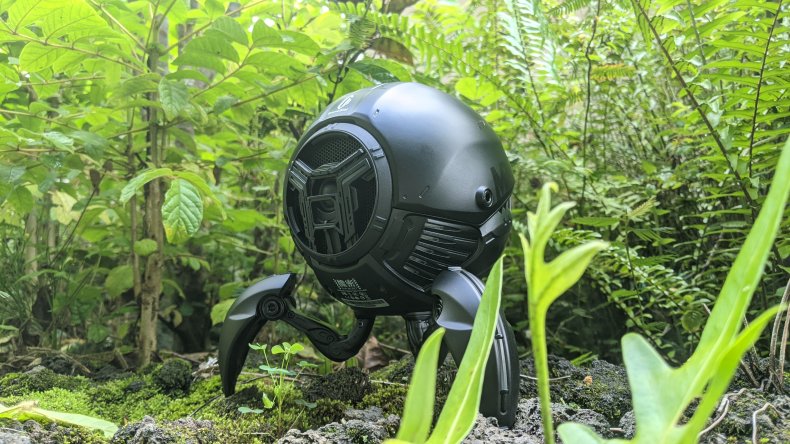 How It Sounds
Anyone attracted to this stylistically creepy speaker would certainly first be drawn in by its looks, but that doesn't mean it's lacking in audio quality. As a party speaker, it's got plenty of thump and volume to spare. But I was actually impressed with how it played a variety of musical genres. Though it noticeably favors the lower end, it's definitely less muddled there and way more crisp on the high end than I thought it'd be. In fact, I highly recommend it for its bass-leaning but well-defined sound. If that's what you like to listen to (and you happen to love the speaker's other worldly appearance), you'd probably be thrilled with one of these. Or two, since you can pair them up in true wireless stereo.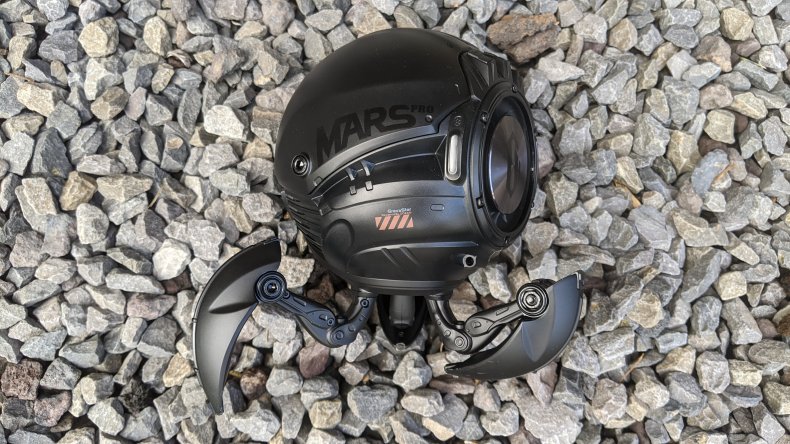 The RGB
Serious gamers might be disappointed that there's not an app that lets them select a very specific hue from among millions, but the six colors the Gravastar Mars Pro produces (bright green, magenta, red, light blue, dark blue, orange yellow) look cool to me. Tapping the lighting button once manually skips to the next color, and double-tapping it activates the mode that continuously cycles through all of the hues. I like that it's not just one colored light slapped on for cheap effect but an integrated array. This includes a light behind the speaker's grill and on its face, sides, and legs, as well as on the battery and Bluetooth connection indicators, which stay on as long as the speaker's powered up.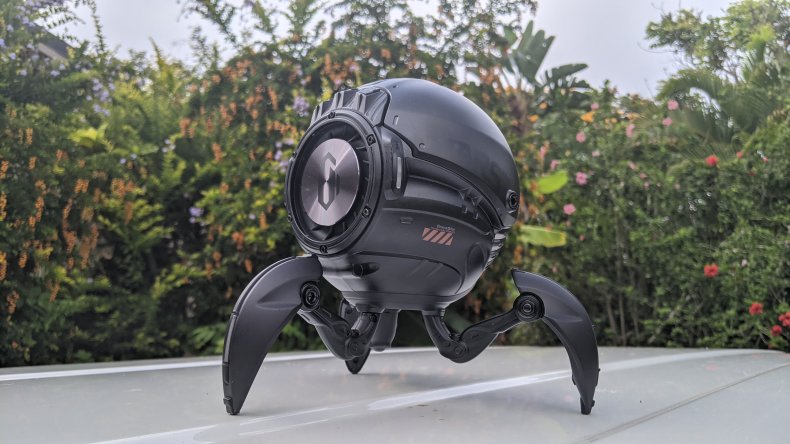 Should You Buy the Gravastar Mars Pro Speaker?
This seems like a great addition to a gaming setup, especially considering the RGB effects and potential for pairing in stereo. Not that it's overly big, heavy or fragile, but I would use this as a portable speaker just around the house. There are plenty of other way more compact and travel-friendly speakers out there.
If you're digging the Mars vibe but want to fill a smaller space with sound, I can attest that the Gravastar's Venus line is pretty cool, too. Significantly smaller (maybe half the diameter) and less expensive but still with plenty of style, the Venus has six RGB light colors and great sound quality and volume for its size. Other than that, it's pretty much a matter of which Mars speaks to you. Some of the special editions run about 70 percent more than the Mars Pro Black model I tested. But they are, dare I say, more than speakers, perhaps even collectibles, as well as great room-rocking party speakers.
Newsweek may earn a commission from links on this page, but we only recommend products we back. We participate in various affiliate marketing programs, which means we may get paid commissions on editorially chosen products purchased through our links to retailer sites.