Gray Whales Have Been Acting Differently Since a Mass Die Off on West Coast
A group of gray whales off Washington state have been acting differently ever since an unusual mass die-off of the species that started in 2019.
For years, a subgroup of the U.S. gray whale population known as the Sounders have migrated from Baja California to spend their summers in the Bering Sea, off Alaska.
During their migration, they stop off in Puget Sound, in the Pacific Northwest, to feed on an abundance of ghost shrimp in the area. After they have stayed in the area for two to three months, they continue north.
The Sounders usually arrive at Puget Sound by early March, local radio station KNKX reported. They are often seen near Whidbey Island and are the main focus for some whale-watching cruises.
They have been arriving earlier than usual for the past two years, but this season saw the whales start to arrive in December. John Calambokidis, a research biologist at Cascadia Research Collective, said this was exceptionally early.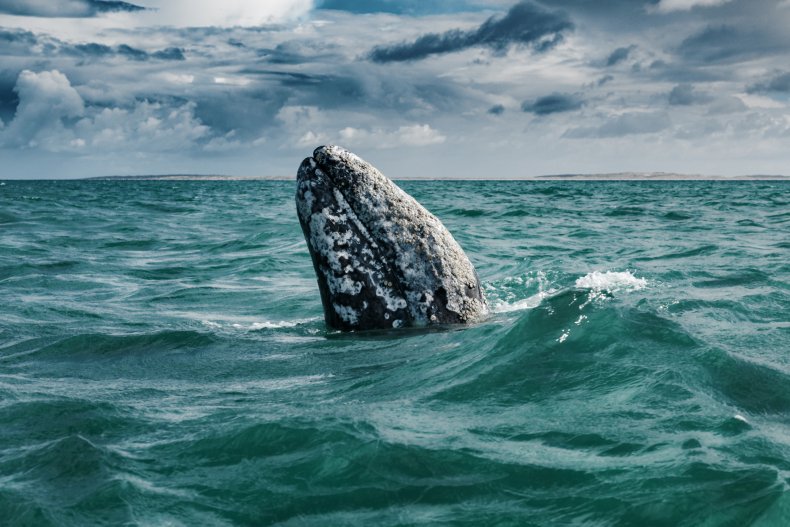 Calambokidis, who has studied the Sounders for several decades, told KNKX that researchers spotted two regular Sounder whales staying in the area over winter.
"(They) didn't seem to make the southern migration," he told the radio station.
This unusual display of behavior began at the same time as a mass mortality event involving gray whales in 2019. Since January 1 2019, there was an increased number of gray whale strandings along the west coast, from Mexico to Alaska. In 2019 alone, there were 216 gray whale deaths.
An evaluation of the dead whales by the National Oceanic and Atmospheric Administration (NOAA) found many of them to be emaciated.
Scientists believe the strandings were due to a lack of prey in the waters. Changes in food availability could be down to the warming Arctic waters or human disruption.
Calambokidis told KNKX that when the Sounders whales arrive to Puget Sound, the whales appear thin and underfed. Once there, they develop a noticeably "better body condition," he said.
This means the whales could be arriving to the area early because of the shrimp availability in the waters.
Calambokidis told KNKX this indicates how adaptive this species is. Some of the younger Sounders are beginning to learn from their peers as to where food comes from, and have learnt of the abundance of prey in Puget Sound.
However, there may not be enough shrimp to sustain more whales who decide to visit earlier, the biologist said. "And that'll be the big question as we have more gray whales arriving earlier and staying longer," he said.
Gray whales are usually found in shallow coastal waters in the North Pacific. The population is stable however they face threats from entanglement in fishing gear as well as getting injured by ships.
Correction 04/04/22 4.37 a.m. ET: The spelling of Cascadia Research Collective has been corrected.