'Grease' Star and Singer Olivia Newton-John Announces That She Has Cancer for the Second Time in Five Years
The actress and singer Olivia Newton-John has been diagnosed with cancer for the third time in her life, she revealed in a statement.
The Australian star of the hit musical film Grease became an advocate for breast-cancer screening after she was first diagnosed with breast cancer in 1992.
She has a cancer center named after her in Melbourne called the Olivia Newton-John Cancer Wellness Research Center. She was diagnosed again in 2013 with breast cancer, which had spread to her shoulder.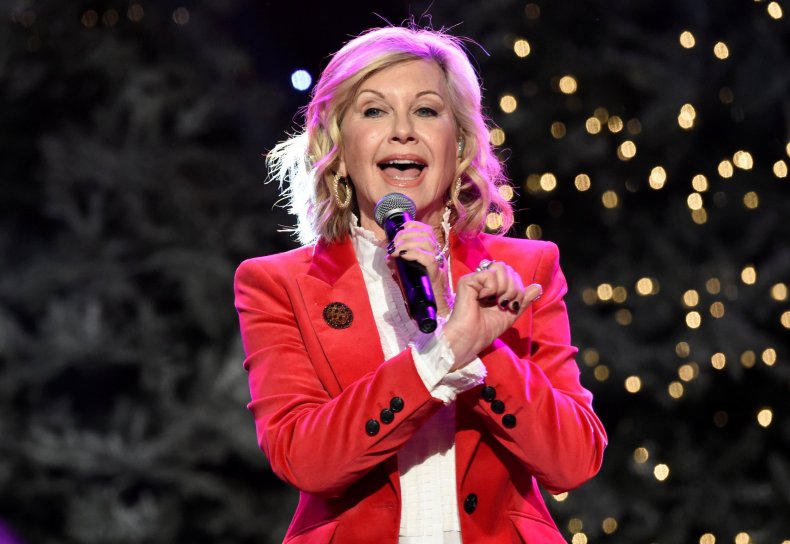 She told CNN affiliate Seven's Sunday Night that she was told last year she now had cancer at the base of her spine. She had been touring the U.S. with her album "Live On" when she got the news.
She said she has had radiation therapy and is also using natural remedies to ease her pain, including medical marijuana, which her husband, John Easterling, grows on their ranch in Santa Barbara, California.
She told the program that she was taking cannabis oil, which she hoped would be legalized in Australia.
"I'm very lucky I live in a state where it's legal...my dream is that in Australia soon it will be available to all the cancer patients and people going through cancer or any kind of disease that causes pain," she told Seven.
"I believe I will win over it, and that's my goal. There are other people out there doing much, much worse than me. I'm a very privileged person, and I'm very aware of that.
"My husband's always there, and he's always there to support me, and I believe I will win over it and that's my goal," she said.
During the interview, the 69-year-old star said she initially rejected the role of Sandy in Grease, which made her world famous, because she worried that at 29 she was too old to play a high school student.
But the film's co-star, John Travolta, convinced her to take the part, news.com.au reported.
In her music career, Newton-John has sold more than 100 million records and had five No. 1 songs in the U.S. She has also won four Grammy Awards.