The Great Alone: Walking the Pacific Crest Trail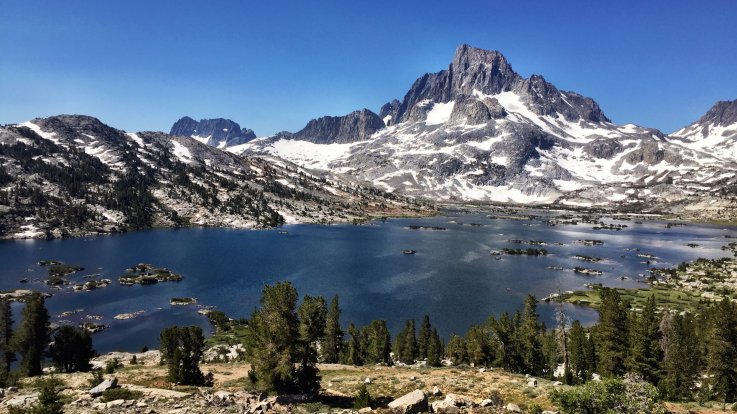 The Pacific Crest Trail
Mile 0 – 2,650
Why did I walk the length of America for six months? You could also ask: why not? That is a question that would make more sense to me. Why do I spend more than 40 hours a week behind a computer screen? Why do I spend so little time in nature? Why do I never take time to be alone? As a child I once read an article about the Pacific Crest Trail (PCT) in National Geographic; it was the story of two men who walked 2,650 miles (4,265 kilometers) from Mexico to Canada with huge packs.
I was mesmerized, and it captured my imagination, as I, too, dreamed of adventures in the wilderness. I've always remembered that story, but never believed I would actually embark on such a lengthy trail. It was too far out of my comfort zone. But then, at the age of 42, I hiked the 88 Temples Trail, an 815-mile (1,311-kilometer) Buddhist pilgrimage through Japan. There, for the first time, I experienced how addictive it could be to hike alone. I was in nature for weeks on end. The Japanese mountains, exquisite temples, and generous hospitality overwhelmed me. And to my surprise, I managed to complete the trail in six weeks without any notable injuries.
For the first time, it dawned on me that I could venture out on my American dream one day. It might actually be feasible. In time, I felt ready for the pinnacle of all trails. When I shared my plans with friends and colleagues, the news was welcomed with mixed reactions. From some, I got enthusiastic support, but from others, there were frowns and question marks. Half a year away from your family was pretty extreme, and of course, in some ways, it was. Yet it didn't feel like an eternity to me. After all, what are six months in a lifetime? After having worked hard for 20 years in shiny office buildings, I felt the need for more adventure in my life. City life gives me lots of energy, with endless external stimuli and the comfort of family and friends.
In nature, I hoped to slow down and look within, as well as confront the uncertainty of discovering what lay beyond the unfamiliar horizon. If the city was inhalation, time in nature was exhalation. I realized that I needed them both to flourish.
As John Muir once put it, "Keep close to Nature's heart ... and break clear away, once in a while, and climb a mountain or spend a week in the woods. Wash your spirit clean."
This is excerpted from The Great Alone: Walking the Pacific Crest Trail, published by gestalten. On his hiking adventures, author Tim Voors has ranged numerous countries and continents. Besides the Pacific Crest Trail, he has hiked the Way of St. James to Santiago de Compostela, the Te Araroa in New Zealand and the Shikoku pilgrim's path in Japan. Worldwide, he inspires at conferences like Creative Mornings with tailored "story-doing" tales of adventure. Voors lives close to Amsterdam and works as a Creative Director in the advertising industry.