Great American Hideaways You Haven't Heard of—Until Now
There are ten secret luxury places hiding in America - that only a lucky few know about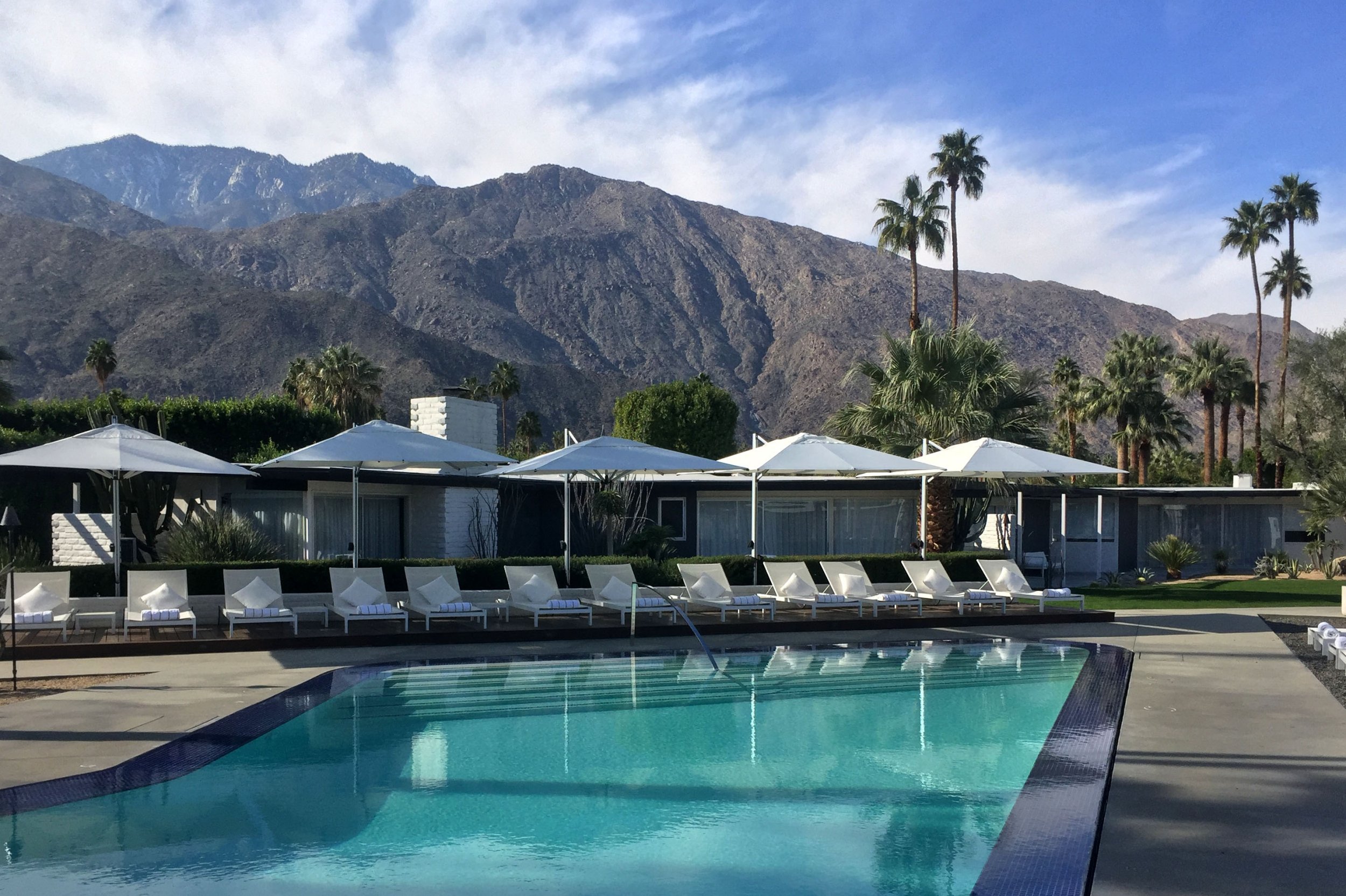 Our friends at the Hideaway Report are often flying to far-flung places to review the most extraordinary luxury hotels. But that's not to say the United States doesn't have its fair share of distinguished off-the-radar places to stay - and we wanted to know all about the best of the best in our own backyard. Here are 10 hideaways that you haven't heard of—until now!
Vermejo Park Ranch (Raton, New Mexico)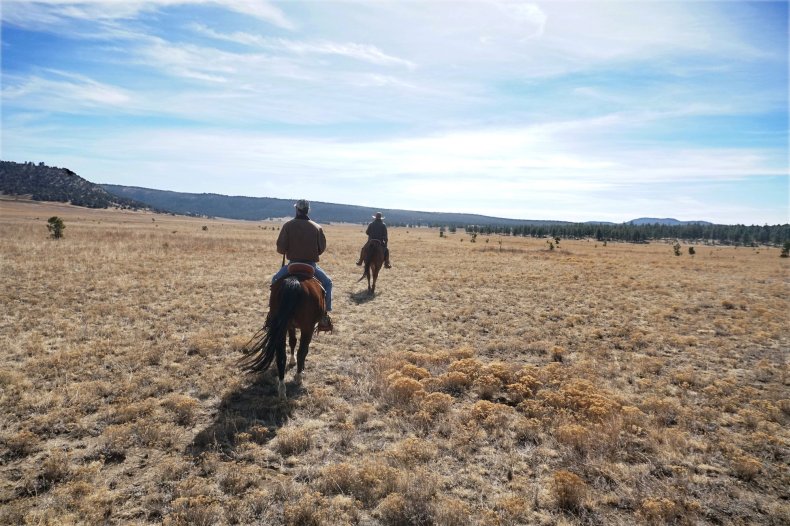 Roughly 200 miles north of Santa Fe lies Ted Turner's sprawling 585,000-acre ranch near the Colorado border. The terrain here is incredibly diverse and ranges from serrated snowcapped mountains to open prairies and green meadows. The wildlife is just as varied. Of the 24 lodgings, we recommend staying in the historic 25,000-square-foot Casa Grande, which includes several sitting areas and sunrooms, a plant-filled atrium, a billiards room and an imposing living room with a grand piano, Victorian furnishings and a domed coffered ceiling.
About our stay: "I'd been told in advance that the ranch feels like a national park without visitors, and I couldn't agree more. The freedom to roam a vast tract of Southwestern wilderness, before returning to a magnificent home with gourmet cuisine and every modern luxury, is a truly remarkable experience."
L'Horizon Resort & Spa (Palm Springs, California)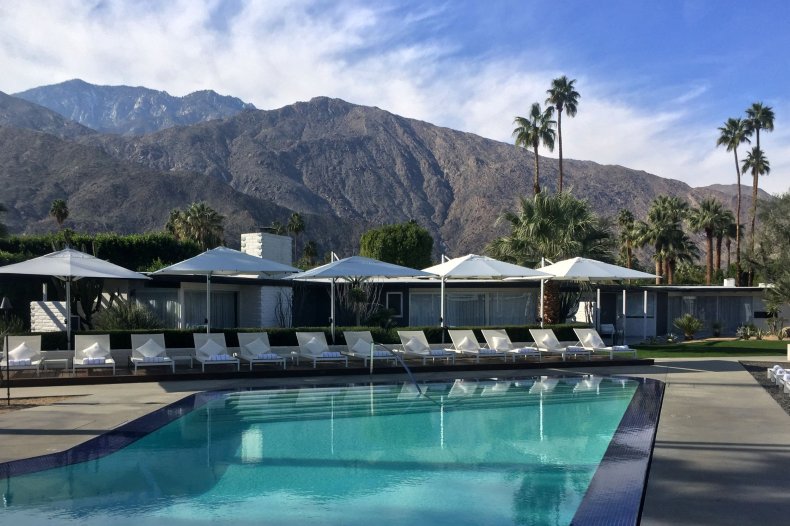 Palm Springs has succeeded in keeping the midcentury architecture of this desert playground—and infamous Hollywood bolt-hole—splendidly intact. And this is the retreat that started it all. Designed by renowned architect William Cody, it was built in 1952 as a getaway for the television producer, oil tycoon and hotel owner Jack Wrather and his wife, actress Bonita Granville. The original low-slung, angular master residence—now considered one of the most significant examples of midcentury architecture in California—and its 20 guest bungalows have been reimagined as L'Horizon Resort & Spa, a boutique hotel with 25 bungalows, plus an alfresco restaurant, set on 3 acres dotted with mature palm trees. The San Jacinto Mountains provide a dramatic backdrop.
About our stay: "When making a reservation, I had nurtured a suspicion that L'Horizon might be just a trendy, short-lived experiment. So it was a delight to discover a distinctive and well-run hotel that offers seclusion, tranquility and the stylish ambiance of 1950s Palm Springs."
Greyfield Inn (Cumberland Island, Georgia)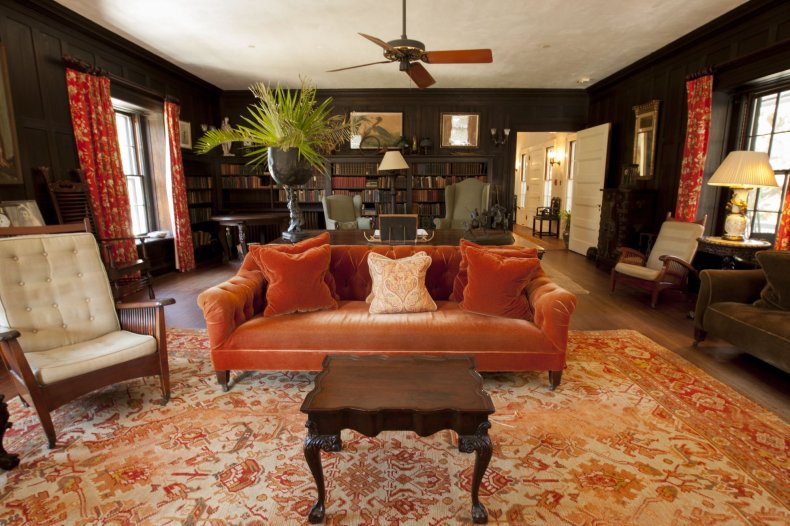 It's good to set your expectations before checking into this remote retreat on Cumberland Island: There is limited cell service on the island, no stores and no Wi-Fi. Greyfield Inn embraces this lack of modernity and invites guests to disconnect with technology and reconnect with loved ones on its 200-acre estate built in 1900. Activities emphasize cultural heritage and natural riches. Days can be spent bird-watching, fishing, swimming, biking or walking the beach.
About our stay: "If you have ever wondered what life must have been like at a gracious Southern manor in bygone days, this is the place to find out."
SingleThread Farms (Healdsburg, California)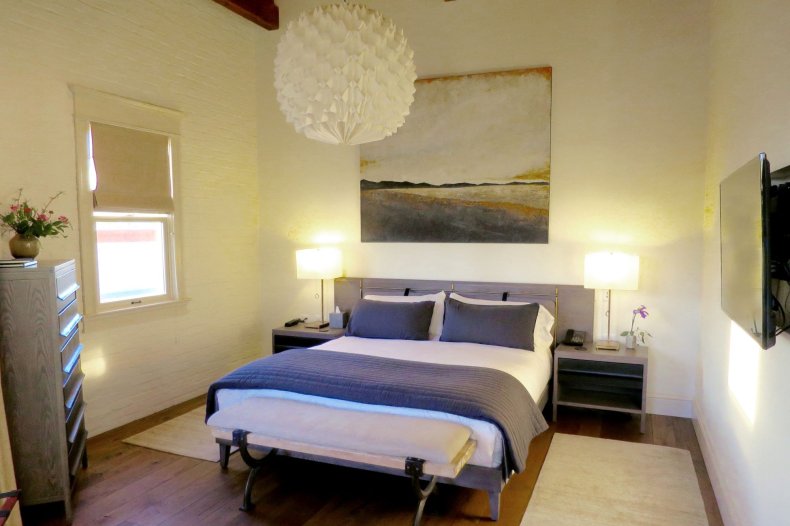 Healdsburg Plaza has earned deserved accolades as one of the most beautiful town squares in the country, with a copper-roofed gazebo, fountains and more than 15 varieties of trees. Just a block away is SingleThread, a restaurant and inn with a nearby 5-acre farm (consisting of olive trees, heirloom fruit trees, beehives, a cattle paddock and surrounding vineyards). The five-room inn is a dream come true for Kyle and Katina Connaughton, who opened the property in 2016. Kyle helms the three Michelin–starred kitchen, while Katina is the resident horticulturist who runs the farm. One of the driving concepts behind SingleThread Farms is the Japanese notion of omotenashi, or a complete dedication to hospitality. It's a philosophy that is apparent in the warm and attentive service every guest receives.
About our stay: "SingleThread Farms was a remarkable experience. And it is extraordinary that this is the Connaughtons' first solo venture."
Hotel Ballard (Seattle, Washington)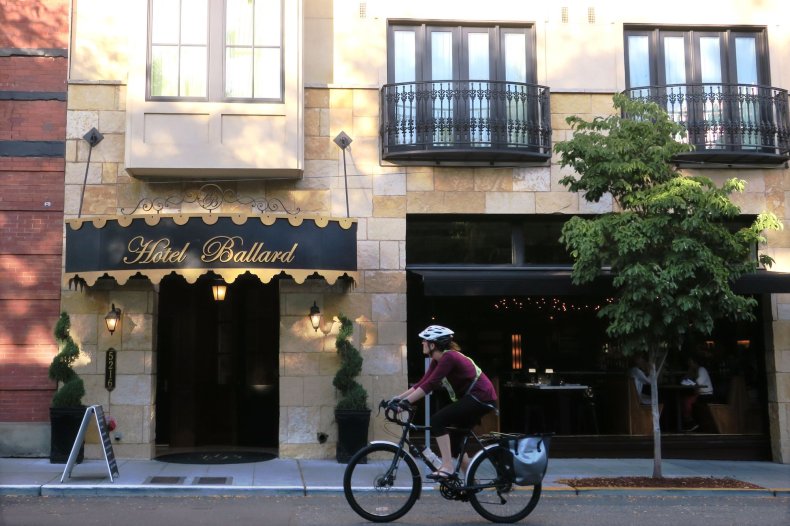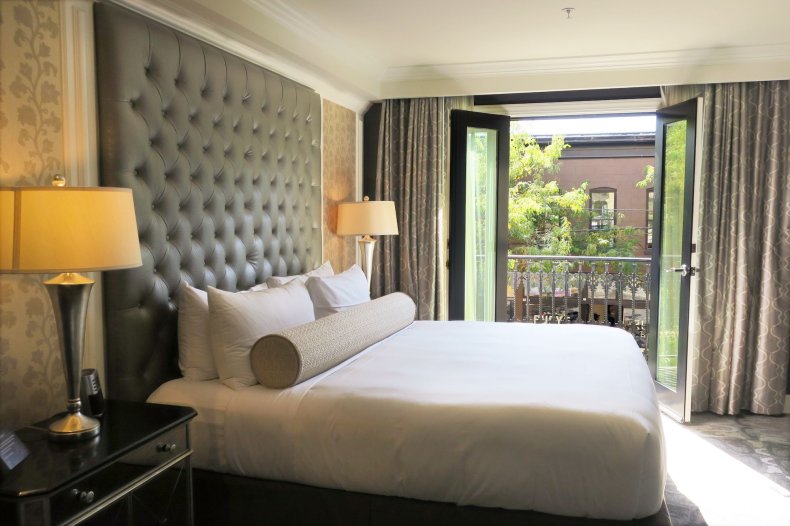 Seattle's Hotel Ballard is a 29-room boutique property tucked into a stylish, gentrifying neighborhood about 5 miles northwest of downtown. Numerous trendy bars and restaurants line Ballard Avenue NW on either side of the hotel, and a surprising number of craft breweries are within walking distance. The Hotel Ballard occupies a new building, but it has plenty of character: Teardrops of glass dangle from unusual antlerlike chandeliers and sconces in the lobby, candles illuminate the adjacent library-lounge in the evening, and behind the front desk is a giant print of a lion defeated by a colony of rabbits. Most Luxury Suites have gunmetal-gray walls, gray furnishings with gold accents, floor-to-ceiling windows, Juliet balconies and striking marble baths with large freestanding tubs.
About our stay: "We loved the chic, edgy design, the complimentary access to the adjacent athletic club and pool, and the location."
Royal Blues Hotel (Deerfield Beach, Florida)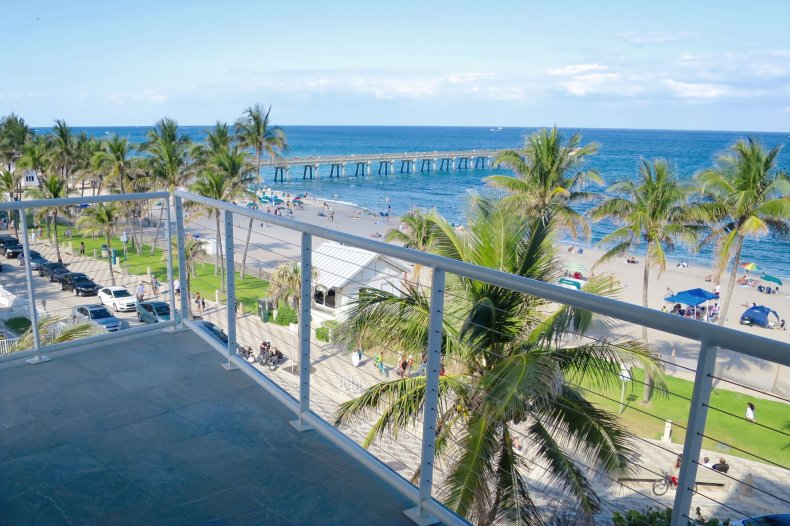 This sleek 12-room property is the dream project of Edward Walson, a Hollywood and Broadway producer. The property is ideally situated in an airy, graceful building on Deerfield Beach's handsome shore. Rooms have high ceilings, huge glass windows and sliding doors that lead out to spacious beach-facing balconies. The furnishings are contemporary, and the choice of materials used throughout—large wood panels, leather and Italian marble—suggest the appointments of a luxury yacht. With its beachfront location, distinctive design, excellent restaurant and friendly staff, Royal Blues Hotel is a fine property in a somewhat unexpected place.
About our stay: "Entering our room from the open breezeway, we immediately noticed the ocean, grandly visible through full-height windows. Most appealing was the large terrace that fronted our room on two sides, giving us a panoramic view of the beach."
The Inn at Dos Brisas (Washington, Texas)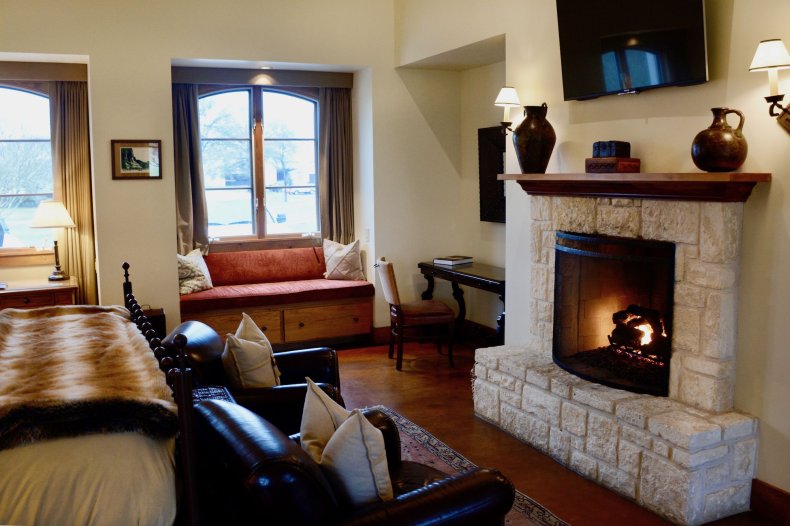 As the headline noted on our review, we found "rural luxury and notable cuisine" at this 313-acre estate an hour northwest of Houston. The landscape is pure Texas: stands of oak and pecan trees, glassy ponds, lush vegetable gardens and paddocks dotted with quietly grazing horses. Nine guest accommodations are offered in 3,000-square-foot Haciendas, with outdoor space and private heated plunge pools, and in smaller Casitas, featuring high ceilings, private patios, king-size beds and kitchenettes. All accommodations have a dedicated golf cart. The excellent restaurant, which uses ingredients from the farm's organic gardens, is backed by a 7,000-bottle wine cellar.
About our stay: While there are myriad activities to enjoy, from horseback riding and tennis to fishing and golf, "during our brief stay, we remained resolutely indolent. Aside from slightly overindulging in the pleasures of the table, we spent most of our time reading on our patio, lulled by the breeze, and looking up only occasionally to admire the verdant surroundings."
Scarp Ridge Lodge (Crested Butte, Colorado)
The Old West meets new sophistication at Scarp Ridge Lodge, a high-end hotel in a converted Croatian saloon just off the main drag in Crested Butte, a former mining town that may lack the "flash and dash" of Breckenridge or Telluride but boasts plenty of charm. Anyone who has taken the time to drive to this central Colorado outpost will appreciate the isolation. The lodge has six bedrooms, five of which have baths with steam showers and cast-iron soaking tubs. Amenities include an oxygen-enriched air system, an indoor saltwater pool and a gym with a steam room and sauna.
About our stay: "While the aura was most definitely old-school, our room had multiple modern touches, like extremely fast and reliable internet service, an Apple TV, iPod ports and an oxygen system that made it much easier to deal with the thin air. It seemed as if we had the best of both worlds and felt immediately at home."
The Inn at Shelburne Farms (Shelburne, Vermont)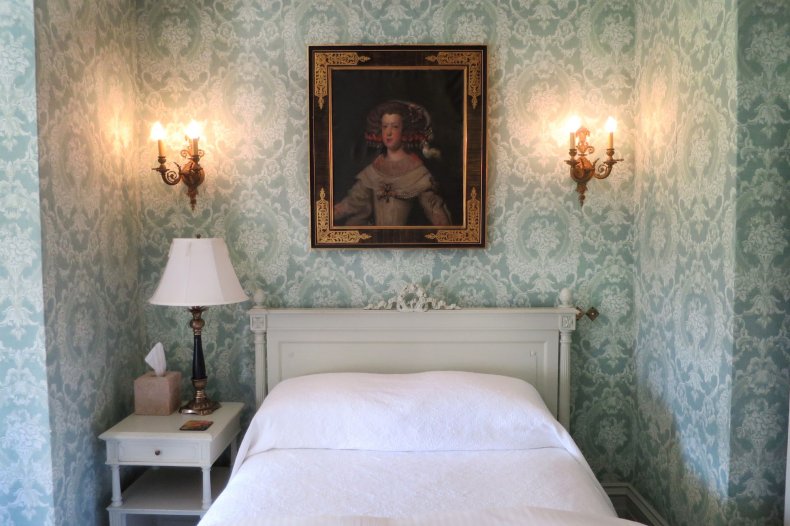 Seven miles south of Burlington lies The Inn at Shelburne Farms, a National Historic Landmark that counts Frederick Law Olmsted as the property's landscape designer.
The 24-room inn is an imposing structure of rich red brick, with shingled roofs punctuated by dormers and towering chimneys. Inside, it looks much the way it did when the original owners lived there in the late 1890s and early 1900s. Each of the rooms features period décor and furniture, with no two being alike. The library, painted a lush shade of jade green, is quiet and serene; the south porch, with comfortable chairs, overlooks the lawn and Lake Champlain; and the dining room is elegant. Today the 1,400-acre estate functions as a nonprofit organization dedicated to educational programs intended to promote environmentally responsible farming.
About our stay: "In a world of look-alike resorts and hotels, The Inn at Shelburne Farms offers a truly distinctive, charming experience, very much like staying at the grand home of an old family friend who has resisted the siren call of modernity."
Glenmere (Chester, New York)
Glenmere is a Gilded Age property in the Hudson Valley that suffered years of neglect before enjoying a $30 million renovation. The hilltop Italianate villa now has public rooms that sparkle, guest rooms that range from cozy to grand and a broad lawn that spills down to Glenmere Lake. All accommodations feature writing desks, reading chairs and fireplaces with gas log fires. The marble baths are lavish to the point of opulence. Diversions scattered throughout the property's 150 acres include a full-service spa with a Carrara-marble bathhouse-hammam, a gym, two tennis courts, croquet, walking trails, an outdoor heated pool, and a 10-person whirlpool spa.
About our stay: "A bright Mediterranean villa with cheery pink stucco walls and pale blue awnings is set amid classic British countryside of formal gardens, vine-covered arbors, and playful statuary. Glenmere remains the Hudson Valley's true class act."
William Howard is the pen name of the editor-in-chief of the Hideaway Report, a travel editorial brand that publishes the unvarnished truth about luxury hotels and experiences. As a longtime travel writer and editor, he has visited nearly 140 countries and traveled to every continent in the world, including Antarctica. Like the other editors at the Hideaway Report, he travels anonymously to retain his journalistic independence.