Why Great Apes Are Getting COVID Vaccines at a U.S. Zoo
Great apes at a California zoo have been given an experimental coronavirus vaccine following an outbreak earlier this year.
Nine apes, five bonobos and four orangutans, at San Diego Zoo (SDZ) were given two doses of an experimental vaccine in January and February in order to protect them against the disease, the San Diego Zoo Wildlife Alliance (SDZWA) said on Wednesday.
The doses, developed by the veterinary pharmaceutical company Zoetis, were tailored for animal usage and administered to the great apes after zoo officials suspected gorillas became sick after coming into contact with an asymptomatic zookeeper who later tested positive for the virus.
They were the first nonhuman primates that were vaccinated against coronavirus that has been found to infect animals, including a tiger at a New York Zoo.
While the troop recovered, SDZ was concerned when the eight gorillas tested positive and showed symptoms that included runny noses, coughs and tiredness.
Staff at the zoo feared other apes were vulnerable to the virus and to transmission from humans, even though it said its employees had worn masks at all times when near the animals.
Nadine Lamberski, chief conservation and wildlife health officer for the SDZWA, told the San Diego Union-Tribune: "That made us realize that our apes were at risk. We wanted to do our best to protect them from this virus because we don't really know how it's going to impact them."
In a separate statement to National Geographic, Lamberski added: "This isn't the norm. In my career, I haven't had access to an experimental vaccine this early in the process and haven't had such an overwhelming desire to use one."
In a statement, Zoetis said it responded to a request from the zoo and provided the experimental vaccine for "emergency use."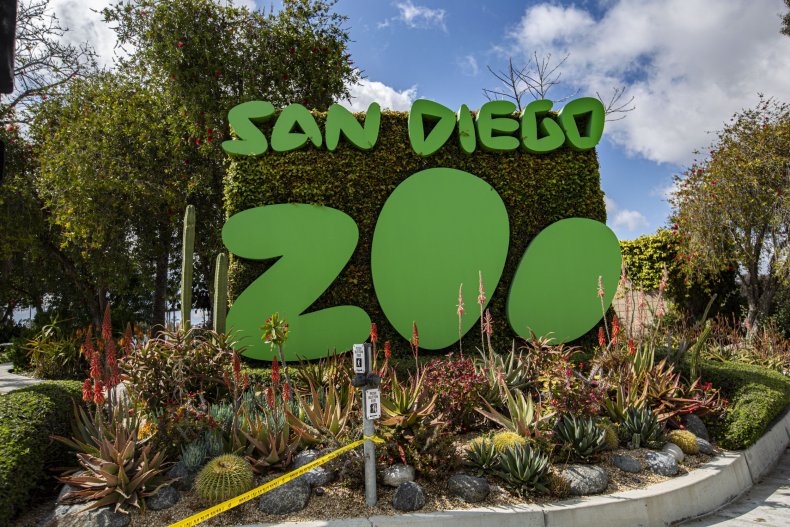 Dr. Mahesh Jumar, senior vice president of global biologics at Zoetis said after the vaccines were delivered: "We are proud to be able to assist the San Diego Zoo Global veterinary staff and the animals in their care with their recent COVID-19 concerns.
"It's a great demonstration of how our Center for Transboundary and Emerging Diseases team can apply our capabilities to emerging infectious diseases, adapt quickly to shifting market needs, and play an important role in promoting public health by advancing animal care."
Zoetis started to research development on coronavirus vaccines for animals in March last year after it was reported to have been detected in a dog in Hong Kong.
Jumar continued in the statement: "When we saw the first case of a dog getting infected in Hong Kong, we immediately put into action our normal procedures for developing an emerging infectious disease vaccine. We decided to prepare a vaccine for dogs and cats."
Newsweek has contacted the SDZ for comment.