Great Barrier Reef Crash Victims Identified: U.S. Couple Died When Helicopter Plunged Into Sea
Two U.S. tourists have died in a helicopter crash while on a tour of Australia's Great Barrier Reef.
A 65-year-old woman and a 79-year-old man from Hawaii died soon after they were pulled from the wreckage by the pilot, after the Eurocopter EC120 Colibri helicopter plunged into the sea. They were around 250 metres from a pontoon in the Hardy Reef which has an underwater viewing chambers to see the famous coral.
The pair were taking part in the coral-viewing trip along with a 34-year-old man and a 33-year-old woman from Colorado, who were also injured in the crash. All four tourists knew each other, according to Queensland Police Inspector Ian Haughton.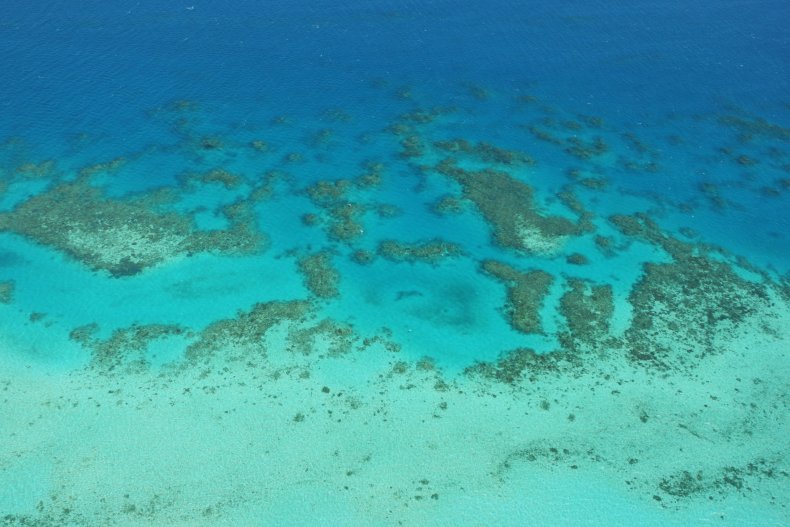 The pilot of the helicopter, owned and operated by Whitsunday Air Services, also survived the crash around 40 miles northeast of the Whitsunday Islands. The pilot and the pair from Colorado were transported by sea for medical attention for non life-threatening injuries.
Inspector Haughton said an investigation is underway to determine the cause of the crash. "Something went wrong, and the consequences are tragic," he said during a press conference, reports the New York Times.
"There's been a number of people involved: the ferry service, the rescue helicopter from Townsville, the emergency services that attended," he added. "But for those people that were on board you couldn't begin to imagine the impact on those people."
The U.S. Embassy in Australia confirmed it has been made aware that two U.S. citizens had died and was "providing all appropriate consular assistance."
Whitsunday Air Services said in a statement they offer their "sincere condolences to the family and friends of all involved and wish a quick recovery for the three people injured."
The Australian Transport Safety Bureau (ATSB) also confirmed an investigation has been launched into the crash.
In a release, the ATSB said: "A team of four Transport Safety Investigators have been deployed to the accident location to commence the evidence collection phase of the investigation. There, investigators will interview witnesses, examine any available recorded data, review operational and maintenance records and technical documentation amongst other investigation activities.
"The evidence collection phase will also define the size and scope of the investigation and determine the expected timeframe for the completion of a final report.
"Preliminary information about this accident is expected to be released in late April 2018 to provide an overview of the evidence collected."
The crash comes four months after another Whisunday Air Services helicopter was forced to make an emergency landing into the ocean after suffering from engine loss, reports The Australian.
The pilot and three passengers were rescued after the Robinson R44 helicopter downed around 30 miles north of Hamilton Island airport on November 8 last year.