The Anger Over Mary Berrxit Is A Case Of Confected Outrage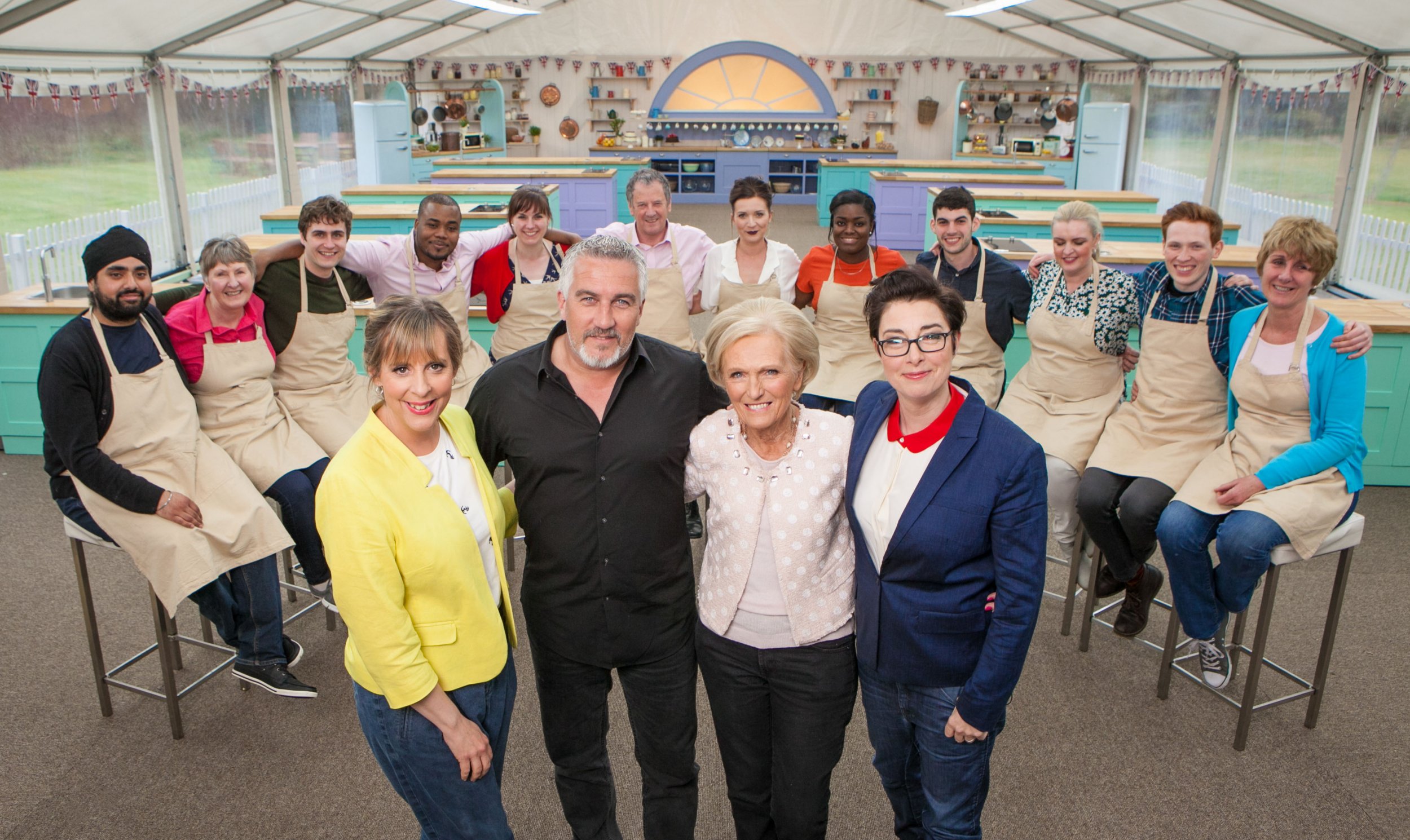 I've never been into the Great British Bake-Off. Something about the combination of low-key sex puns and the strangely hard eyes of judge Mary Berry has always unsettled me. But after the furore over the show's departure from the BBC for Channel 4, I feel like watching every episode once it arrives in its new home, in protest at this case of confected outrage.
On Thursday, Berry announced she would no longer be a part of the show in its next incarnation, news treated with approximately as much significance as Brexit ("Mary Berrxit," they're already dubbing it, probably). Berry said that "My decision to stay with the BBC is out of loyalty to them." In this, she follows the show's hosts, Mel and Sue, who also don't plan to jump ship to Channel 4, saying they won't be "going with the dough." Lusty bread-man Paul Hollywood plans to move, true to his reputation for controversy.
Fans of the show had been horrified by reports of its transfer from the good old BBC—where, in the eyes of Bake Off fans, gangs of cuddly oompa loompas work day and night developing telly for no reward other than the gratification of the public—to Channel 4, an evil mega-corporation where executives use £50 notes as sawdust for their personal polo stables. So, predictably, Berry has been hailed as a queen. The BBC itself has trumpeted news of her "loyalty" from its top breaking news feed, a bit like when South Korea hails defections from the North in the international press.
Sorry to depress your soufflé, but this whole view of the situation is more absurd than a collapsed black forest gateaux. It is Love Productions, the company that makes Bake-Off, you have to thank for the twee-core dough-fest that inspires mass devotion on Wednesday evenings. True, the BBC spotted its potential when others wouldn't and gave it good billing, but that's in the past. Surely if you share the deep emotional connection that Bake-Off fans do with the program, is it not with the creators who gave it its beating heart that your loyalties should lie?
The charge against Love Productions is that, by deserting Britain's sacred public broadcaster for a reportedly larger fee (reports suggest the BBC offered £15 ($19.4) million while the Channel 4 deal could be worth £25 ($32.4) million), it is acting "greedily." That's wrong on two counts.
First, if you're just looking to champion public broadcasting, you should be intensely relaxed about Channel 4, which is commercially-funded but ultimately owned by the state. Secondly, and probably more important, while some of the money may find its way into executive pockets or the Groucho Club bar, some of it can go towards developing new ideas. The next Bake-Off, now just a sloppy ball of dough in its creator's mind, could be brought to glorious fruition in Love's new £10m oven.
I'm aware, though, that the anger of the Bake-Off brigade isn't totally rational. Even a skeptic like me can see that the show represents something bigger. Like the 2012 Olympics opening ceremony, it presents us with a vision of British life that mixes homespun nostalgia with cosmopolitan sensibilities and, above all, overriding and unimpeachable niceness. Having its home at the BBC, our noble public broadcaster, is a part of that. And, in the wake of Brexit, many need that vision more than ever. On my newsfeeds, at least, there's a correlation between those angry about Mary Berrxit and those who got upset about Brexit.
But you know what? Stuff happens. Dough fails to rise. TV properties shuffle around. Countries leave supranational bodies against the advice of experts. The BBC isn't a magical dream factory, and Channel 4 can be a cool organization that needs championing in itself. If you're a true fan, why not get behind the show and make sure this technical challenge ends up in an even bake and not, god forbid, a soggy bottom.