The Great British Bake Off Reveals Its Youngest Line-Up Yet
A geography teacher, a fitness instructor, a motorbike enthusiast, a vet and a fashion designer are just a few of the contestants vying to win this year's Great British Bake Off.
Seasons 10's contestant list was released on Tuesday, and this year's line-up consists of a baker's dozen—13—instead of the usual 12, and there's a decidedly younger contingent than usual. More than half of the contestants are in their 20s: the youngest is 20, while the oldest contestant is 56.
The average age of 31, is a full four years younger than the previous series', with experts saying bosses are keen to attract younger viewers away from streaming services like Netflix.
The presenters and judges remain the same, with Noel Fielding and Sandi Toksvig back for another year of puns. Paul Hollywood and Prue Leith will also be on hand to judge the best bakes produced in the famous tent.
Love Productions, the makers of the show, said they had more young people apply this year as the hobby grows in popularity, according to The Telegraph.
TV critic Scott Bryan tweeted that the show had encouraged younger people to start baking.
Lead judge Paul Hollywood — the only judge to have come with the show after its move from BBC to Channel 4 — said on Tuesday that young people see it as a "cool" pastime to have: "Baking has become such a cool thing to do, and if you're a girl, a young lad, if you can bake, you'll get friends - always."
According to the BBC, some of the younger contestants include people like Rosie. who is a 28 year old veterinary surgeon in Somerset and her baking passions began when she was given a children's baking book at age five. Or, Michael, a 26 year old theatre manager/fitness instructor in Stratford-upon-Avon. In his baking, he is especially inspired by the flavors of his Indian heritage.
The oldest contestant Phil, 56, is an HGV driver and motorbike enthusiast who was introduced to the joys of baking bread in his home economics class at school. He now bakes four or five times a week, frequently making focaccia, granary bread and brioche, as well as pastry.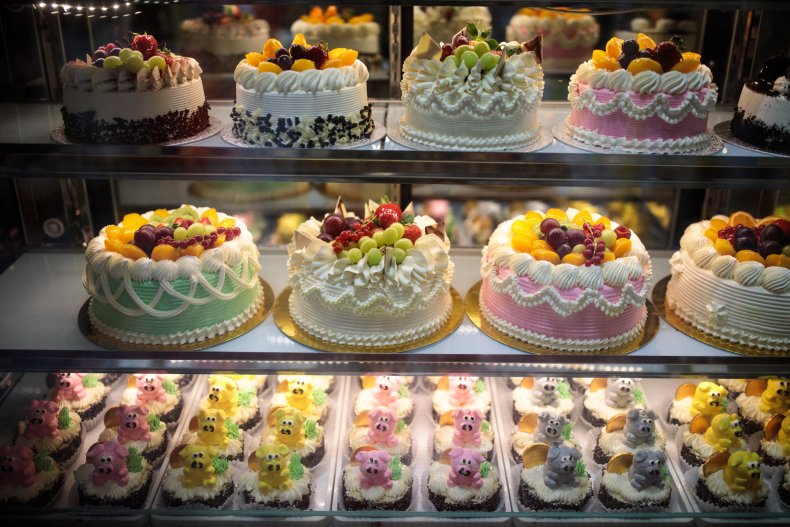 Two contestants were just ten years old when Bake Off first began, and have grown up watching the quintessentially British show.
The youngest contestant Henry, 20, first became fascinated with the show when series two was filmed at his local park. He said to the Telegraph on Tuesday, "I used to see Paul Hollywood when I walked past the tent to go to school in the mornings, so I really got into it...So he knew I had come full circle and was now in the Tent, and that was pretty special."
The show returns to Channel 4 on Tuesday, August 27, the third season since it moved from BBC One.
The Great British Bake Off Reveals Its Youngest Line-Up Yet | Culture