Who Could Replace Sandi Toksvig on 'The Great British Baking Show'?
Four years after taking on the role of co-presenter of The Great British Baking Show—following the departure of original hosts Mel Giedroyc and Sue Perkins— Sandi Toksvig has announced she is stepping down from the Channel 4 show (which airs on Netflix in the U.S.) to work on other projects.
In a statement, she said: "When stepping down from a job it is quite common for people to say they are doing so in order to spend more time with their family. Unusually I am departing from the Great British Bake Off [The Great British Baking Show's name in its home country] so I can spend more time with my other work.
"As my waistline will testify, Bake Off is an all-consuming show. Spending time with Prue [Leith], Paul [Hollywood] and Noel [Fielding] has been one of the great pleasures of my life. These are friendships which I know will continue beyond the confines of television.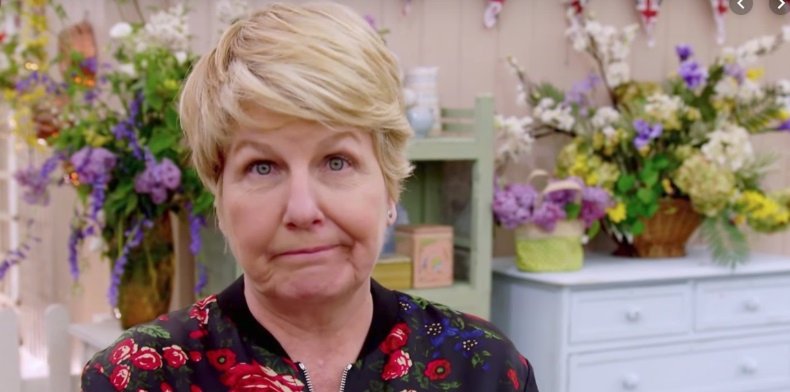 "Bake Off is a wonderful program which has already proved it can happily withstand a change of hosting personnel. The reason for that, of course, is that the true stars of the show are the bakers themselves. I wish everyone well."
The presenter will stand down after The Great Stand Up to Cancer Bake Off, a celebrity special that will air in the U.K. in the spring, which means that we will have a new host for the summer/fall season of the Baking Show. Though no announcements have yet been made, there are several people who could possibly replace her already waiting in the wings.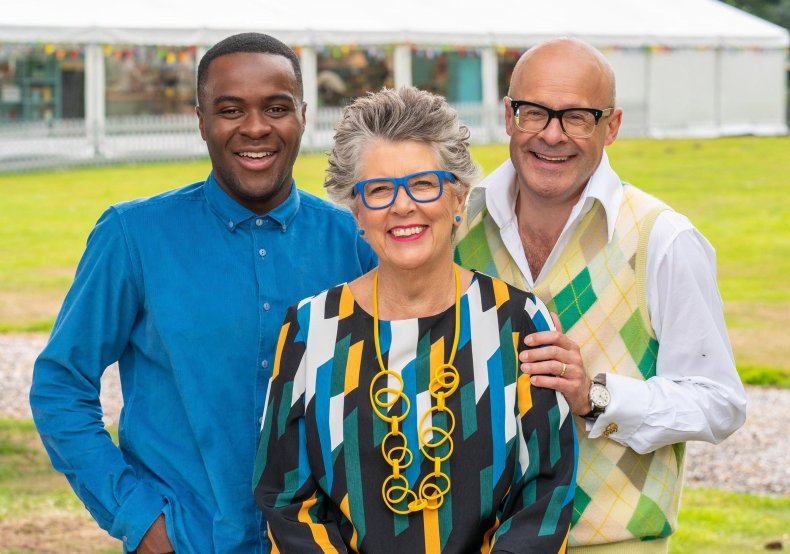 Harry Hill
The British comedian, known for his surreal style and his high-collared shirts, is the host of the Junior Bake Off, the Channel 4 spin-off to the series, and so might be a natural choice to boost up into the main show alongside co-host Noel Fielding.
Liam Charles
If Channel 4 wants someone with experience hosting the show, but also someone who will add diversity to the all-white hosting and judging line-up, then Liam Charles is a good choice. Already a judge on Junior Bake Off, he is also a presenter on Bake Off: The Professionals and has even been a contestant on the show itself, getting knocked out in week 8 in the 2017 season. He has also hosted his own cooking show on Channel 4, which means he might have some good connections in the network.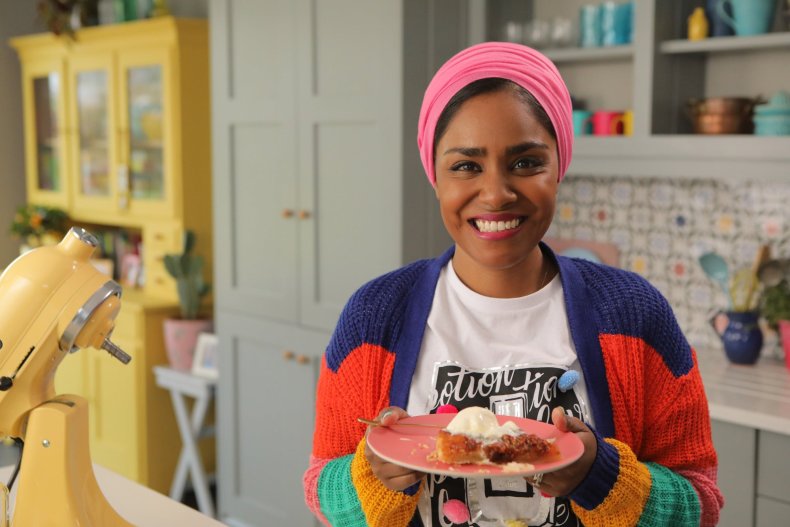 Nadiya Hussain
Though her close relationship with the BBC might prevent her from jumping ship to Channel 4, no Bake Off contestant has quite been embraced by the British public quite like 2015 winner Nadiya Hussain, who has gone on to a successful broadcasting career of her own and was widely touted as a possible replacement for Mary Berry when she left the show.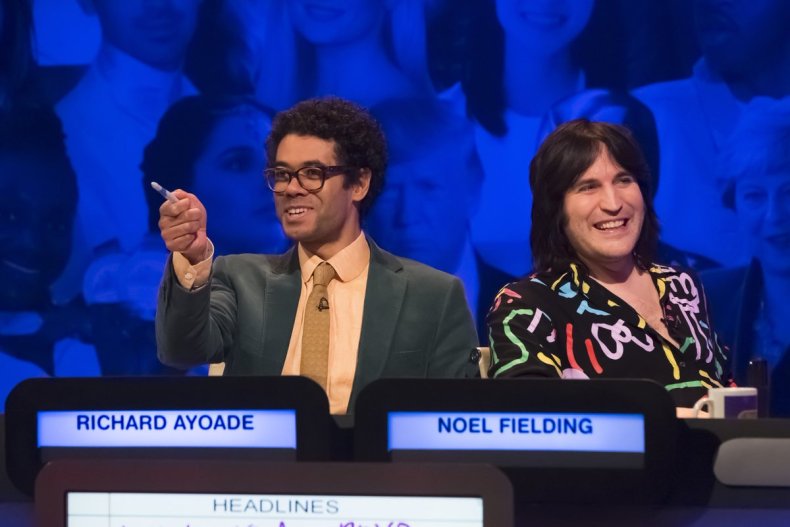 Richard Ayoade
Known for his roles in comedies like The IT Crowd and The Mighty Boosh, Richard Ayoade (who American audiences recently heard as the voice of a droid in the final episode of The Mandalorian) was widely tipped to be the presenter of Bake Off in its move to Channel 4—before it was announced that his co-star in both of those comedies Noel Fielding had got the job.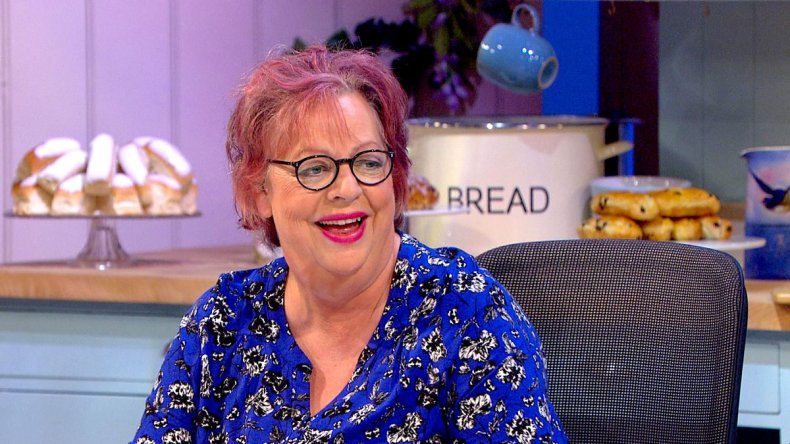 Jo Brand
Currently the host of spin-off show An Extra Slice, Brand created the original U.K. version of Laurie Metcalfe comedy Getting On. Channel 4 may decide to bring her to the regular show and give the spin-off to her co-host Tom Allen.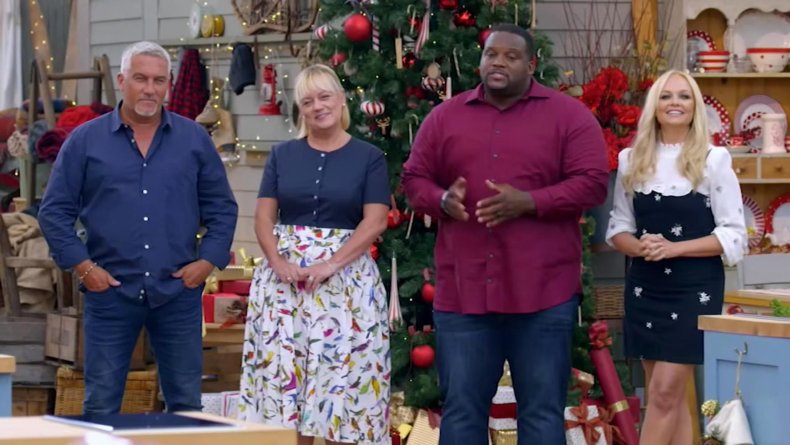 Emma Bunton
Though she would bring a very different energy than Toksvig, former Spice Girl Emma Bunton has hosted the last two seasons of The Great American Baking Show, so would be fully prepared to hit the ground running on the British original.
No one
With the Great British Baking Show one of the rare programs to have two hosts, Channel 4 could make the controversial decision to simply allow Fielding to present on his own for at least a season rather than rush to find someone to join him.
British betting firm William Hill, meanwhile, are offering the following odds for who will replace Toksvig: 7/2 Jo Brand; 4/1 Nadiya Hussein; 4/1 Susan Calman; 9/2 Richard Ayoade; 5/1 Sarah Pascoe; 7/1 Aisling Bea; 8/1 Emma Willis; 8/1 Rylan Clark-Neal; 10/1 Anna Richardson; 10/1 Joe Lycett; 10/1 Julian Barrett
The Great British Baking Show is streaming now on Netflix.