'The Great Exodus': Superintendents Resigned in Droves as Culture Wars Hit Schools in 2021
At the end of this school year, Lindsey Hall will be leaving her role as the superintendent of Mahomet-Seymour Schools in Mahomet, Illinois after a decade of service. Hall is not alone. She is one of many who will walk away as part of the "great exodus" of superintendents.
"There's no doubt that we are seeing the greatest exodus of leadership at the district level that we have seen in this country," Dan Domenech, executive director of the School Superintendents Association (AASA), told Newsweek.
School district administrators across the nation have left public education in droves this year, citing the COVID-19 pandemic, critical race theory issues and school systems already strained by growing staffing shortages.
Because the Department of Education does not track superintendents in the same way it monitors teacher and principal turnover rates, it's difficult to know exactly how many school administrators have left their positions on a national level.
However, AASA—which represents more than 13,000 district leaders in the U.S.—has seen members leave the profession in figures unlike ever before.
"The numbers that are just walking out the door, the numbers that are retiring early and the numbers that are being fired because of the controversies that exist around the country," Domenech said. "The turnaround is significant."
In Washington, there were 60 superintendent openings last year. Typically, the state sees about 40 changes annually. Oregon, which has roughly a hundred fewer school districts, had 30 new superintendents in the last year and there are already 22 new openings for the coming school year. Kentucky, which has the fewest school districts of the three states, is now averaging 30 superintendent changes per year.
"Over the last two years, we've seen some people who had no intention of retiring, who just absolutely loved the work and kept going year after year, say 'This is it. This is the proverbial straw that broke the camel's back and I'm done," Nick Polyak, superintendent of Leyden High School District 212 in Illinois, told Newsweek. "We saw a mass exodus."
The colleagues Polyak describes are people who have devoted their lives to public education. People like Hall, who began her career in 1989 and who cited the challenges and pressures from the pandemic for her decision to retire earlier than expected.
"Every superintendent has a very unique context locally, just based on their community, their school district, their demographics, their school board, but there's been a shared experience with the pandemic," Hall said. "It's just been challenge after challenge."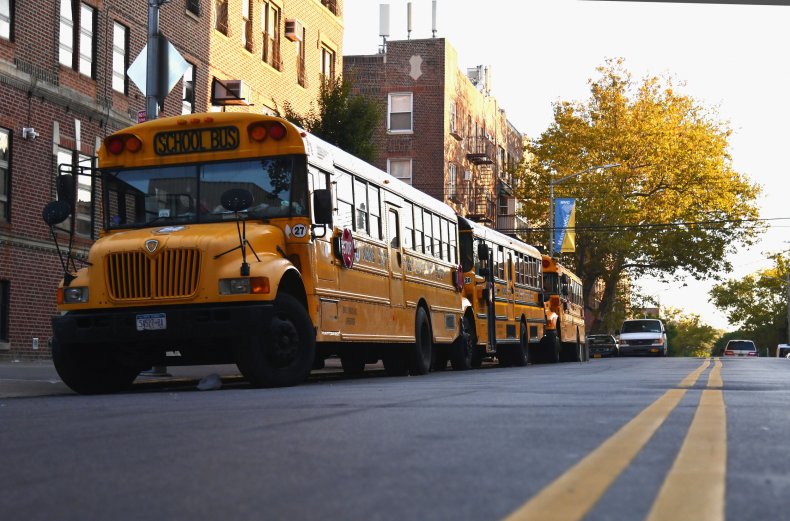 For Hall, it began when Illinois Governor J.B. Pritzker, like many state officials, shut down the schools across the state in March 2020.
As almost every school in America moved to virtual learning, some parents became upset that they would need to take on the role of a teacher or find other childcare options. When schools began reopening in the fall of 2020, other parents worried that their kids would get sick if they returned back to school.
The circumstances of the pandemic only continued to present new challenges for many superintendents. While the return to in-person learning brought relief for many families, it also came with debates over face masks and vaccinations.
"It was literally building the airplane while we were flying it," Hall said. "It was constant problem solving and often feeling like you just can't get ahead. There's very little productivity. Your best-laid plans just had to constantly be ready to pivot, go backwards, go sideways."
For educational leaders, the feeling of constantly moving one step forward and two steps back was an especially difficult reality.
"Leadership is illuminated when there's no roadmap to a solution," Michelle Reid, superintendent of the Northshore School District in Washington, told Newsweek. "Leaders traditionally like to solve problems and improve things for those they lead and in this case, the pandemic isn't a problem that we've been able to resolve."
"As educators, we like to help people and we like to have a plan," Randy Russell, superintendent of Freeman School District in Washington, added. "Obviously, the pandemic has made that very difficult. There's so many unknowns, so many uncertainties."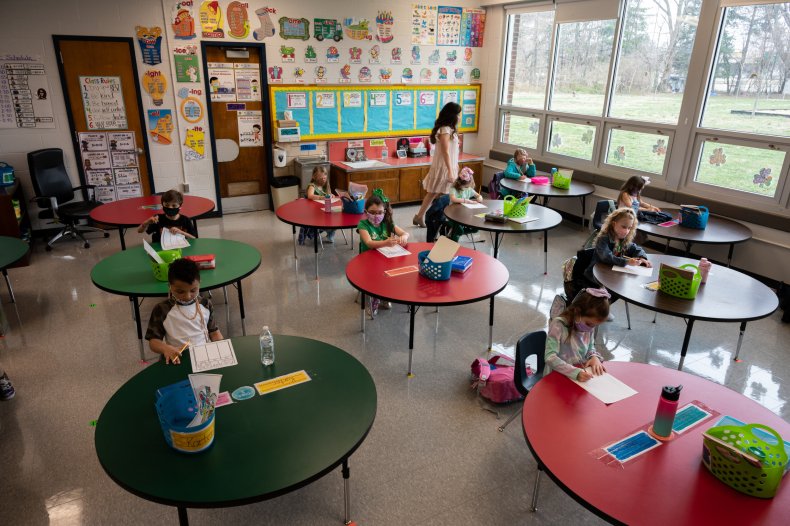 Americans have become accustomed to the stream of changing guidance and new data on COVID, but most of them only have to decide which steps they and their families will take. Superintendents, who are highly trained in education and not in public health, have been tasked to create community rules for hundreds to thousands.
"I would guess or assume very few superintendents have medical degrees and in many cases, we've had to take on understanding of medical information just to navigate all the things dealing with COVID," Brian Creasman, superintendent of Fleming County Schools in Kentucky, told Newsweek.
"A lot of the early frustrations were around the public health decisions," Polyak recalled. "School districts and, in particular, superintendents, feeling that we were thrust into this position of making public health and safety decisions. It's not something we've ever been trained for or something that we felt was in a professional purview."
"But over the last year, that layer is still there and all of the political pressures have mounted on top of that when it comes to masks or no masks, social distancing, quarantining, testing, tests to stay—all these terms that have become politicized to the point where school board meetings have become battleground," he added.
Although superintendents had a difficult 2020, most of them say 2021 was much worse.
Not only have many public health decisions become politicized, but students, teachers, families and districts alike set high expectations for the 2021-2022 school year. Now that they had sailed through virtual learning, the return to in-person school and FDA vaccine authorizations for kids, many were ready to get back to the school environment they remembered.
"We started this school year with a lot of incredible excitement. We were going to bring all of our kids back to the regular schedule that we had pre-pandemic, we wouldn't be on any kind of special schedule for social distancing purposes," Hall recounted.
"Halfway through the school year now, I can tell you that in many ways, it was more difficult than last year," she added. "There was kind of a letdown and almost disappointment that 'Wow, This year wasn't better or easier. It's actually harder.' And on top of that, there were other issues public schools are dealing with, curriculum issues and the controversies over that."
"The social unrest in our country spills into our public schools as well."
As superintendents tried to formulate guidance in accordance with state laws while appeasing their school boards, which have become increasingly politicized positions, district leaders were also pulled into a national conversation on race relations.
Viral videos of school board meetings took off this year as angry community members confronted district leaders about critical race theory, allegations that "superintendents teaching were critical race theory when indeed, nobody knows what critical race theory is," Domenech said.
"I've talked a lot about opening the schools of the future and not reopening the schools of the past, but there's a tug to have racially- and educationally-just schools," Reid said. "There's a real tension between that and sort of getting back to tradition quickly, our comfort zone."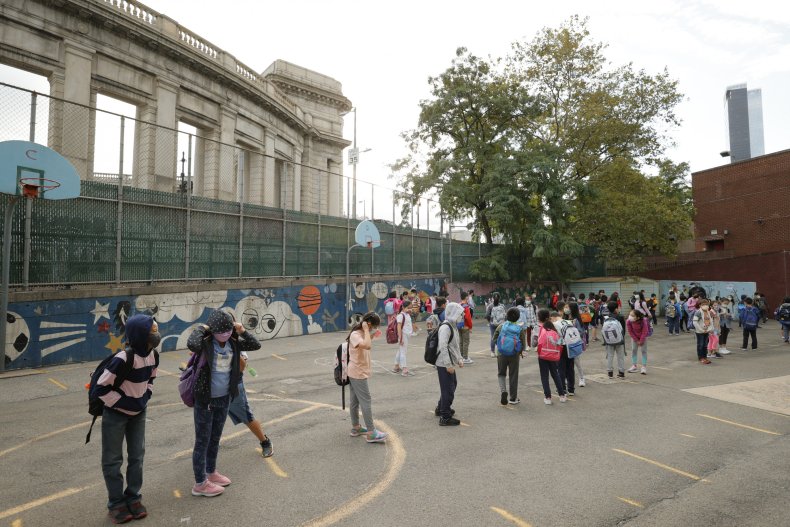 Superintendents have been forced to juggle many demanding tasks over the pandemic: addressing concerns from parents, looking out for the health and safety of students and school staff and working with the continually-changing school boards—a relationship many stressed are critical to the success of a superintendent.
And superintendents have, for the most part, had to shoulder this burden alone.
"There's always only one superintendent in the school district and so your position is very unique," Hall said. "I don't have another superintendent in my own school district to consult with. I've got an amazing assistant superintendent, but our jobs are different."
Although the pandemic has shed a light on the mental health of students and educators, there has been little focus on how the individuals tasked with providing such relief have fared on their own.
"A lot of times we're trained to focus on everyone else's health and well-being as we put ours on the back burner," Creasman said. "It's just led to more superintendents leaving the profession because a lot of them are just burned out. It has nothing to do with salaries or interests. They are emotionally, mentally and physically drained."
"This work is always going to be difficult and it should be. Leadership roles come with tremendous responsibility and that comes with tremendous challenge," Heidi Sipe, superintendent of Umatilla School District in Oregon, said. "It's okay for this work to be difficult, but it should not be stressful to the point of breaking."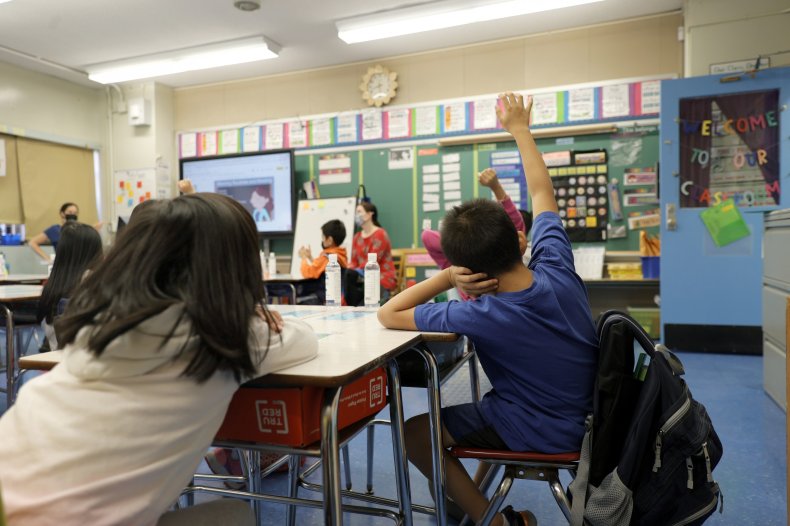 As superintendents across the nation are coming into two years in a pandemic and their third school year affected by the global health crisis, many are reminding the public to remember superintendents are everyday people too.
"Some of my colleagues and their school boards have been threatened, with either disruptive meetings or people making threats. Nobody should be faced with that kind of work situation," Russell said. "We wouldn't tolerate that for a firefighter or somebody working in a bank, so why are we tolerating it in education?"
Superintendents have become one of the most accessible figures in local levels of government and with all the pent-up frustrations brought on by the pandemic, they have become the easiest touchpoint for many in a community.
"These are people who are their neighbor, who they go grocery shopping with, who they go to church with, and the superintendent, as the lead executive, has sadly become an easy target for people to redress their grievance in an uncivil way," Mike Lubelfeld, superintendent of North Shore School District 112 in Illinois, said.
"This is a great career because you really make a difference in the lives of children and families," Russell added. "The last 20 months, it's been difficult to make folks happy. We're dealing with racial tensions at the same time that we're dealing with a health pandemic."
The role of a superintendent comes with many challenges, both before the pandemic began and in the days of COVID, but if given the chance to redo their careers, most public educators—even those that have been burnt out—would willingly take those challenges without thinking twice.
"I would choose this career again, I've loved it. I loved being a superintendent," Hall said.