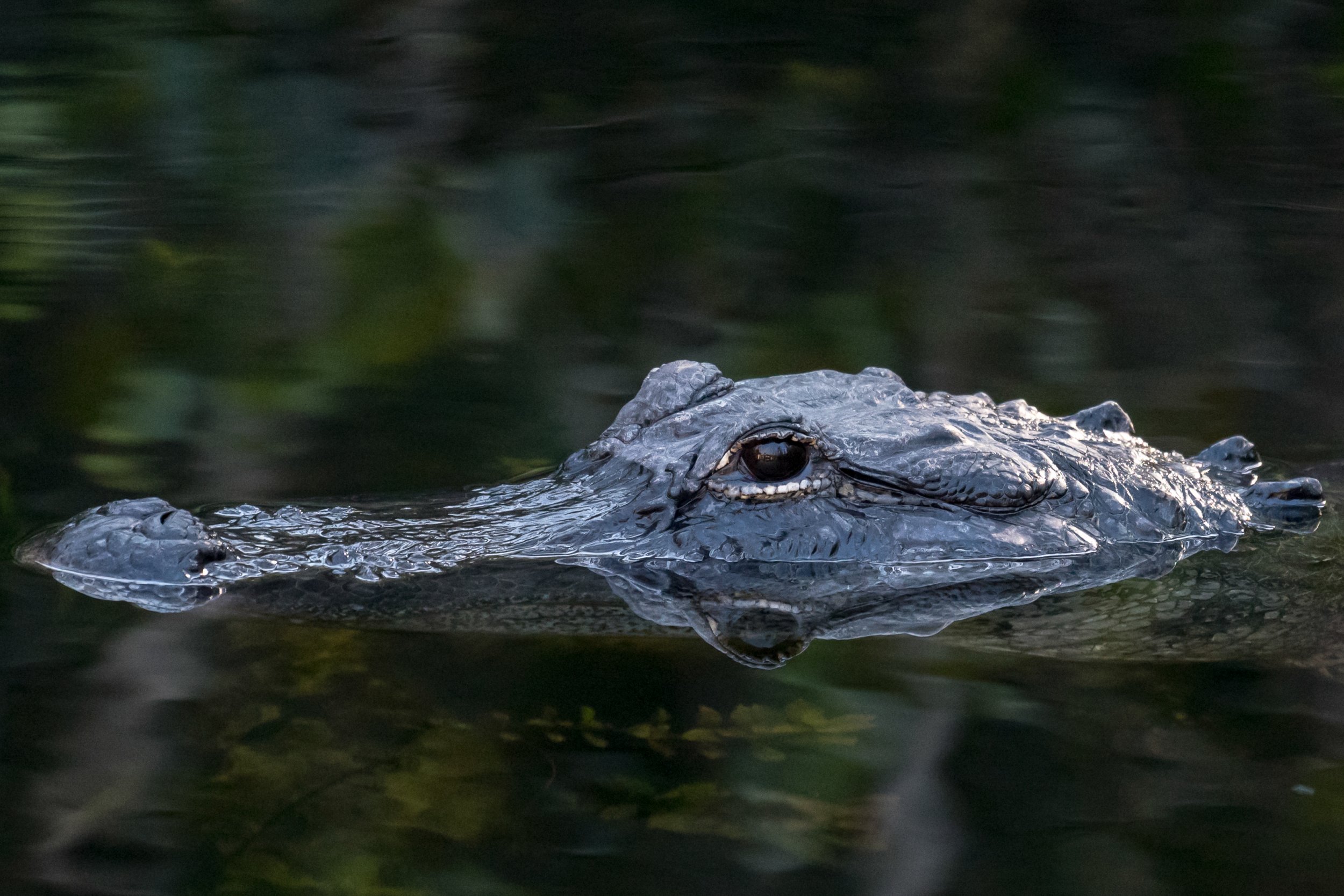 The mayor of a Texan city has shot and killed a massive 580-pound alligator at her ranch.
Judy Cochran—a great-grandmother—shot the 12-foot alligator with just one round because she believed it had eaten her miniature horse. Killing the animal was just the start of Cochran's plan. She told USA Todayshe was going to eat the alligator meat and display its head in her office.
The mayor of Livingston, a 5,000-person town about 74 miles north of Houston, said she has been hunting alligators after her miniature horse went missing about three years ago. "So we suspected a gator… it would have to be a big gator," Cochran said.
Several smaller alligators appeared in the past three years, however Cochran said she was waiting for a big enough foe. That animal was found on Monday. According to Click 2 Houston, the alligator was light work for Cochran. "One shot and he went under," she said. "You can only hunt and kill a gator between September 10 and September 30, and you have to have a permit and a tag."
Managing the town and hunting the alligator made for quite the logistical nightmare, but it was all in a day's work for Cochran. "You can't just abandon your office, so I did those things, ran home, changed clothes. I became mayor in May, became a great-grandmother on Friday, killed the gator on Monday. I'm going to see what I can get into next."
Cochran recruited professional trapper Stephen Moye for the hunt. "I'm a nuisance trapper," Moye said. "In Texas, we have to catch it on a hook and line. We tried chicken, we tried pork liver, wild boar, we tried roadkill raccoon. I understand it's a well-seasoned raccoon that was the bait of choice."
Almost 10 years ago, Cochran's grandson Simon Hughes—who was just five at the time—was part of a hunting crew that killed an even bigger alligator. Simon was armed with a .410-gauge shotgun and had been handling guns since he was four. His father, Scott Hughes, said he had no concerns about the safety of his son when wielding the firearm. "That's the way it is in rural areas," Hughes told the Houston Chronicle at the time. "We don't think of guns as playthings or something used in video games."