'The Great' on Hulu: How Was the Moscow Mule Really Invented?
During the fourth episode of Hulu's The Great, titled "Moscow Mule," viewers are told that the cocktail was invented by Catherine the Great's lover, Leo, in the 1700s. After she tries the drink, she realizes she was later for a coup meeting and takes a mule to get their faster, which appears to create the name for the drink.
However, the drink is not as Russian or as old as you may think. The origin story of the Moscow Mule dates to 1941 in New York City.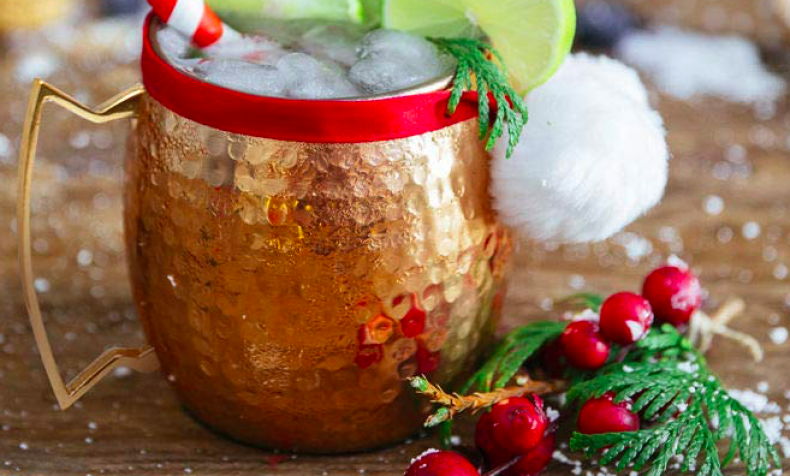 According to The New York Times, the Moscow Mule was invented in 1941 at New York's Chatham Hotel. John "Jack" Morgan, owner of the Hollywood Cock'n Bull Restaurant and president of Cock'n Bull Products, made a ginger beer that customers were uninterested in. John Martin, president of Heublein, was also trying to get consumers to try his Smirnoff vodka.
After a few drinks, the two got talking about their inability to sell their products. They combined their problems and created their own drink with their respective products. Morgan chalked it up to "shoving toward inventive genius," The New York Herald Tribune reported.
Once Morgan and Martin poured the ginger beer and vodka in a cup and added ice and a squeeze of lemon juice, the rest was history. The drink was named a few days later. The rationale behind calling it Moscow Mule is from vodka which came from from Russia, and the ginger beer giving the cocktail a kick.
The copper mug that the drink is traditionally served in was popularized years later when Martin, who while going around to sell vodka, brought the vessels with them to show bartenders. He took two Polaroid pictures of the bartender holding the drink in the mug, leaving one for display in the bar and one to show how the cocktail's popularity was growing. The serving vessel stuck stuck, and the Moscow Mule is still served in copper mugs, which take on the cold temperature of the drink.
The cocktail ultimately picked up steam on the West Coast among those in Hollywood.
Today, a Moscow Mule typically consists of vodka, ginger beer and lime juice. It is served with crushed ice and garnished with a lime wedge.
Morgan was credited with creating the drink until 2007, when The Wall Street Journal claimed that his head bartender Wes Price was just trying to clear out the basement of unsold goods and getting rid of "dead stock." "It caught on like wildfire," Price bragged.
Regardless of who invented the Moscow Mule, it still remains incredibly popular and a staple at many bars and restaurants.