Great Political Ad Watch: Lisa Murkowski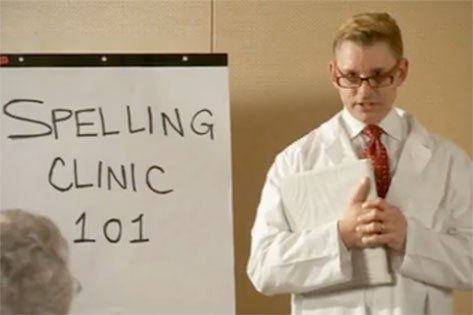 Lisa Murkowski sleepwalked to defeat in the Alaska Senate primary in part because she took her Tea Party–backed opponent, Joe Miller, too lightly. But the challenge of trying to win as a write-in candidate is clearly causing her to dig deep and discover her own Mama Grizzly. She's waking up at awful hours of the morning in Alaska to appear like a smiling zombie on East Coast breakfast television. And producing cute, clever ads like this one.
The latest CNN/Time poll, released Wednesday, shows Miller at 36 percent, Murkowski 34 percent, and Democrat Scott McAdams seemingly a nonfactor at 22 percent. Of course the problem is that this poll presents all three candidates on an equal footing, but when voters enter the polling booth, Murkowski's name will not be on the ballot. So the ad, entitled "Murkowski Spelling Clinic 101," uses a teasing, folksy touch to get voters used to the idea of writing her name—and even more crucially—shading in the circle next to the write-in space (compulsory for the vote to count).
Witness too, the line used by the professor in the ad. "Some outsiders say Alaskans aren't smart enough," he winks. It's a big clue to how Murkowski reckons she can pull this thing off. Paint herself as the authentic, tried-and-tested voice of her state—the scrappy underdog in the husky race—as opposed to Miller, the bearded, unfamiliar tool of almost sinister outside interests. In fact, another of her ads, released today, essentially accuses Miller of buying the primary thanks to a last-minute "money bomb" funded by the Tea Party Express from California. She manages to make herself sound like the victim of an espionage plot.
Still, it remains to be seen how beloved Murkowski really is in Alaska. So far, she seems to believe that merely campaigning on the injustice she feels at being ousted as the GOP candidate will be enough. But ultimately, elections are won on the bread-and-butter issues that matter to voters, and in the end Murkowski will need to make this pivot—while hoping the folks in her state remember how to spell.