Great Pyramid Sex Selfie by Couple Who Illegally Scaled World Wonder to Make Love Sparks Global Outrage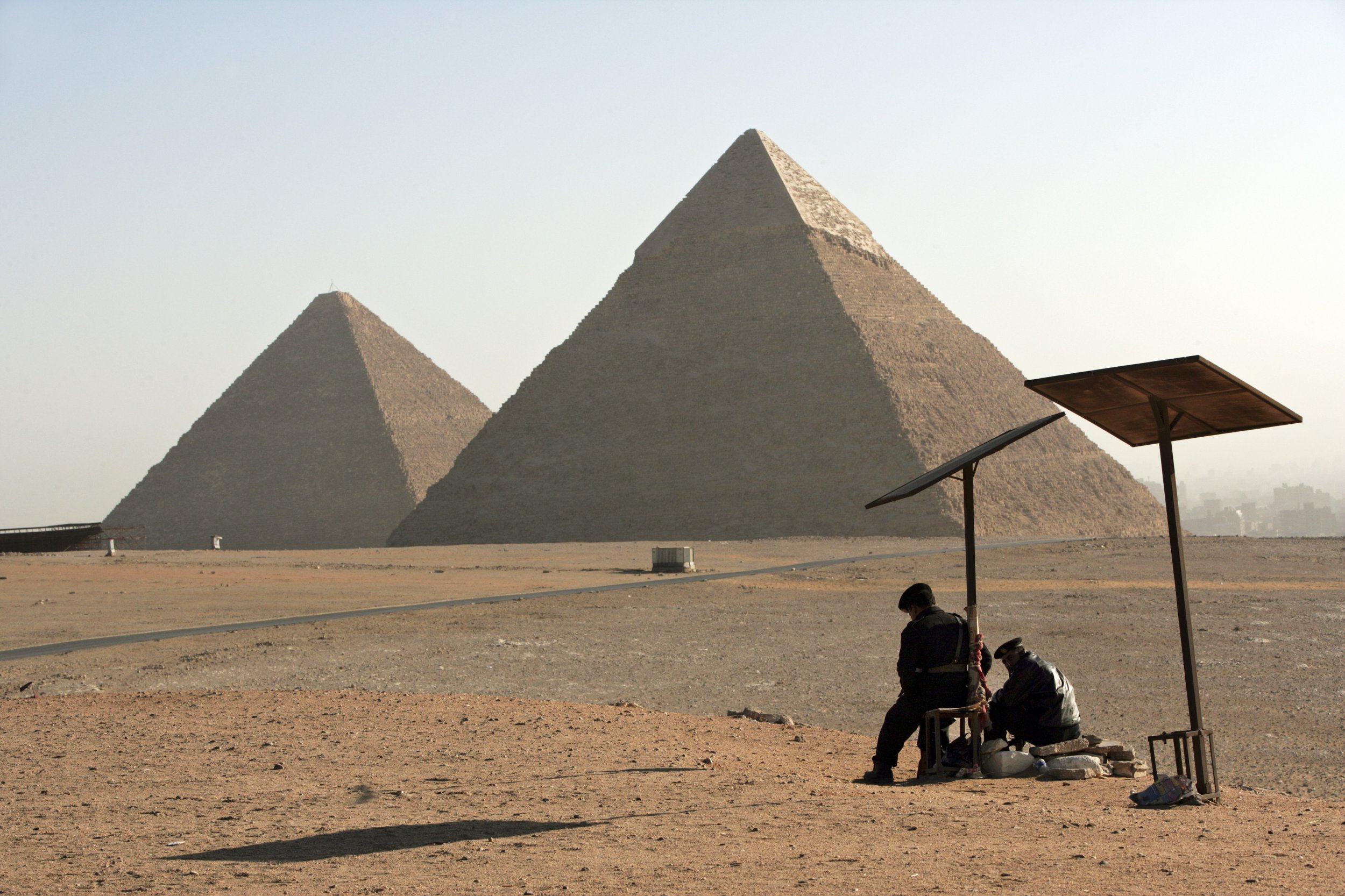 Egyptian authorities have launched an investigation after a video emerged showing two tourists scaling the world-famous Great Pyramid and posing for nude and sexual photographs at the summit.
Danish photographer Andreas Hvid posted a video showing himself and a woman on top of the Great Pyramid of Giza near Cairo as night descends over the city. The woman—whose face is pixelated—can be seen removing her top and exposing her bra. Other images show the two posing as if they were having sex, The Guardian reported.
Read More: Ancient Egypt: How I Discovered the Ramp That Might Have Been Used to Build Giza's Great Pyramid
The video and images have sparked outrage in Egypt, Denmark and further afield, with many feeling the stunt was culturally and religiously insensitive. Some officials have suggested the footage may be fake, but prosecutors are investigating to ascertain its veracity.
Egypt's antiquities minister, Khaled al-Anani, said Saturday that scaling the pyramids was "strictly forbidden" and that the images were a "violation of public morality", according to the al-Ahram newspaper.
Hvid told the Danish tabloid newspaper Ekstrabladet the pair entered the pyramid site at the end of November. He explained he had contacted multiple women in Denmark in the hope that one would accompany him for the photo shoot. "Luckily one … had the opportunity to come to Cairo at short notice," he said.
The two tourists waited in the pyramid complex until it had become less busy, and then began their 460-foot climb. Hvid said it took them about 25 minutes to reach the summit. In the YouTube post featuring the video, Hvid explained, "Fearing to be spotted by the many guards, I did not film the several hours of sneaking around at the Giza Plateau, which lead up to the climb."
"A euphoric feeling struck us both when we reached the top," he explained. "It was the culmination of a lot of work and many chances taken."
Though some pictures appear to show the couple having sex at the top of the 4,500-year-old structure with the evening lights of Cairo sprawled behind them, Hvid said they were just posing for photos. "We did not have sex and we never had it," he said.
According to the BBC, Hvid was upset by the criticism he has received. "I'm sad that so many people have become so angry," he noted. "But I have also received a positive response from a lot of Egyptians—something I think is worth remembering."
Hvid's Instagram page shows many other posts of sexual scenes and nude models set against city skylines, forests and derelict urban scenes.