The 'Great Resignation' is Spurring People to Move—and Changing America | Opinion
For months, there have been predictions and analyses suggesting that the "Great Resignation" was about to come to an end. But now, the latest figures are out, and Americans are still quitting their jobs at the fastest rates ever. This isn't just affecting businesses—it's changing cities and towns, spurring population shifts that could have lasting repercussions.
There are numerous reasons people are leaving their jobs, starting with the growing availability of new work. The labor market keeps showing "strong gains," The New York Times reported. Washington Post columnist Catherine Rampell said the "job market recovery is happening much faster than many expected early on in the pandemic or was predicted even as recently as the start of Joe Biden's presidency."
Some people are seeking higher pay or greater benefits, while others are citing a desire for more meaningful work or improved work-life balance. From my vantage point, there's one particularly significant factor that has gotten relatively little attention: the rapidly growing availability of remote work. More and more people are working from home. Gallup said this trend is not ending with the pandemic; it's permanent.
I'm a recruiter based in Chicago, so I'm always working to help companies find top talent. In the past, big employers generally wanted us to limit their list of potential candidates to people who live, or are willing to live, near their home office. This was based on traditional beliefs that teams must be at headquarters together, or at least grouped together in satellite offices, in order to be most successful.
But during the pandemic, when remote work was suddenly inevitable, many executives came to see it differently. Remote work can lead to increased productivity and less burnout among employees. And as Newsweek reported, the vast majority of employees found that they're more productive working from home.
Our clients tell us they're interested in considering people who live anywhere. The change is seismic. The field of candidates I can now present to companies has jumped by a whopping 1,000 percent.
The same goes for the hiring I do for my own recruiting company. When we switched to a remote-first model, it opened the floodgates to people who can work for us, and we have access to great workers everywhere. There's no reason to go back to the old way.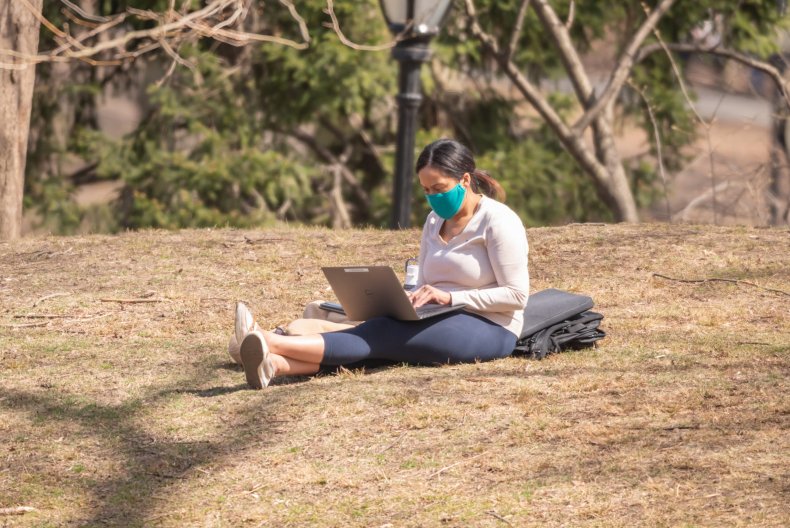 It's been no surprise when some parts of the country seeing the most people quit their jobs have been outside of urban metropolises—places like Kentucky, Idaho and South Dakota. People who live in these areas can leave their jobs because they have more options for new ones than ever before.
Polls suggest people in big cities are also quitting their jobs in order to move to areas with a lower cost of living. A survey conducted by the Harris Poll for Coldwell Banker found that 41 percent of workers are willing to take a pay cut or accept a new job with a lower salary in order to live somewhere more affordable.
The Race is On
Even among those who are keeping their jobs, the rise in remote work is inspiring more and more people to move. A new survey from Upwork found that 5 million Americans have already moved because of remote work since 2020, and 19 million are planning to move because of remote work. More than a quarter (28 percent) of people polled said they're moving more than four hours away.
There's a new competition among cities and towns to be the ultimate homes for remote workers. The cities that previously had hegemony for certain kinds of work are losing their lock. Now, Tulsa, Okla., Pullman, Wash. and Provo, Utah, are topping lists of the best cities for remote workers. Some cities and towns are offering incentives like cash payments to woo these folks. When WalletHub recently ranked all states, including factors like cost of living, high-speed internet availability and more, New Jersey came out on top.
This shift can cause problems in some places, like emptied offices and lowered commuter-driven tax revenue. But it also offers something promising. As people move to new places, they'll get to know people and areas that they previously may have never met or seen. At a time of increasing polarity, it offers some hope that, at least in this way, people from different walks of life may learn to live together.
Matt Massucci is founder and CEO of Hirewell, a recruiting firm based in Chicago.
The views expressed in this article are the writer's own.