Meet the Cast and Characters of 'The Great' Season 2
Russia is on the brink of civil war in The Great Season 2 after Catherine (played by Elle Fanning) took the huge leap to launch a coup against her husband, Peter (Nicholas Hoult), in the finale of Season 1.
Thankfully, the majority of Russia's elite (RIP Leo) survived the bloodshed of the uprising and will be joined by some new faces at court in Season 2.
Meet the Cast and Characters of The Great Season 2
Catherine the Great — Elle Fanning
Golden Globe nominee Elle Fanning is back as Catherine, Peter III's ambitious and power-hungry wife.
At the end of Season 1, Catherine launched a coup against her husband and Season 2 will see her take on the throne and establish herself in Russian history as "Catherine the Great".
Fanning told Newsweek Catherine's journey in Season 2 is "very stressful" to say the least.
She explained: "It is actually a very stressful time for Catherine because she is trying to get a lot done and she finally has the power and she got what she wanted and now she is kind of like 'well how do I use it? Am I going to be able to change this country or are they just not going to change?'
"So there is a lot of push and pull and navigating what her court is going to look like, all while being pregnant and dealing with Peter."
Peter — Nicholas Hoult
Mad Max star Nicholas Hoult returns as Peter III in The Great Season 2, Catherine's reckless and lousy husband.
In Season 2, Peter has accepted defeat and watches on as his wife, who he is now hopelessly in love with, takes the throne.
Hoult shared with Newsweek that in Season 2, Peter will try and become a "better person."
He said: "For Peter, it is interesting because he loses the empire and kind of fails in many ways but I think he finds that quite freeing to a degree, and does try and change and become a better person through that.
"He is very excited to become a father, that was a huge thing making an heir and securing the bloodline of Peter so that's a big thing, and also the more Catherine kind of takes charge and becomes more ruthless, the more he sees those sides of her personality the more he falls in love with her, so it's about that."
Joanna — Gillian Anderson
Award-winning actress Gillian Anderson has joined the cast of The Great for a two-episode stint as Catherine's mother, Joanna.
Her character Joanna is based on the real, Joanna Elisabeth of Holstein-Gottorp, Catherine the Great's mother.
Speaking to Newsweek, Anderson described her character as "the maestro of marriage."
She continued: "She is German, she has dressed the latest styles of Paris and Europe and she is known as the maestro of marriage because she has arranged very high profile marriages for her all of her many daughters and she has come to Russia because she has heard of her daughter's coup and she kind of wants see it for herself and I guess at the end of the day possibly try and convince Catherine she needs to change her mind and just behave like the wife she was raised to be."
Peter the Great —Jason Isaacs
The OA's Jason Isaacs portrays Peter the Great, Peter III's deceased father.
In real life, Peter the Great was actually Peter III's grandfather, but The Great has made it very clear from the outset the show is only "occasionally" based on a true story.
Speaking to Newsweek, Hoult shared it was "truly brilliant" to have Jason Isaacs play his on-screen father and to have Gillian Anderson on set.
He said: "It was truly brilliant because they were so happy to come and play and they enjoyed the first season of the show. So to have actors we admire to enjoy what we've done previously to come in and be so open to bring really brilliant things to it.
"These characters, particularly for Peter the Great (Jason Isaacs), he is a character you hear a lot about in the show in terms of the psyche of Peter [his son]. It has been a huge thing and he's cast a huge shadow on his life. So to have someone come in like Jason [Isaac's] who embodies it so perfectly, you fully understand what it would be like to have a person like that as your father and that piece of the puzzle to be fully thought out and to be performed so perfectly, we are very fortunate."
Marial —Pheobe Fox
Pheobe Fox returns as Catherine's friend and lady-in-waiting Marial.
At the end of Season 1, Marial betrayed Catherine by revealing her plans to kill Peter but ultimately, her betrayal worked in Catherine's favor and she ultimately saved the Empress's life.
Fox is well known for her stage career, earning an Olivier Award nomination for Best Actress in a supporting role in 2014 and for appearing in The Musketeers as the Duchess of Savoy; in A Poet in New York as Liz Reitell, and as Eve Perkins in The Woman in Black 2: Angel of Death.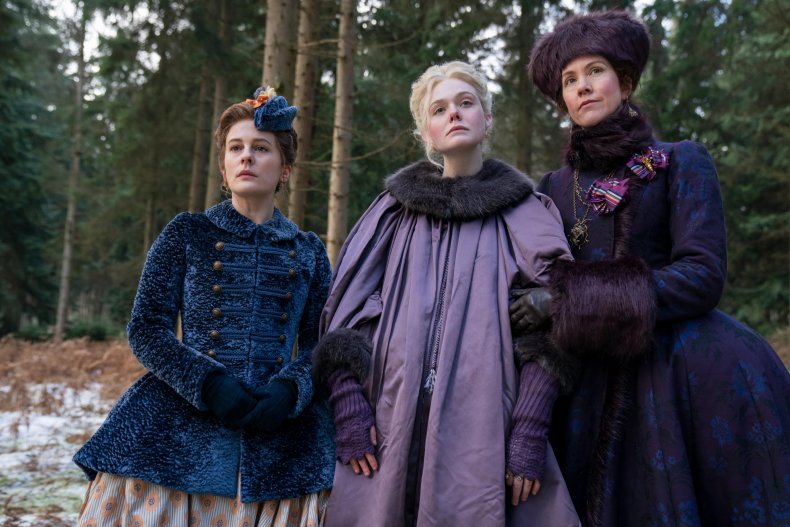 Aunt Elizabeth — Belinda Bromilow
Belinda Bromilow returns as Peter's eccentric Aunt Elizabeth, who happens to be a huge supporter of Catherine.
Bromilow is an Australian actress, best known for her role as Betty Bell in Doctor Doctor.
Bromilow is also the wife of The Great's creator, Tony McNamara.
Georgina Dymova — Charity Wakefield
Charity Wakefield returns as Georgina, a close friend (and lover) of Peter's and the wife of Grigor.
Wakefield is well known for playing Mary Boleyn in Wolf Hall, Cassandra King in The Player, and Leah Hoover in Bounty Hunters.
Grigor Dymov — Gwilym Lee
Bohemian Rhapsody's Gwilym Lee is back as Peter's best friend Grigor and the loving husband of Georgina.
In Season 1, Grigor and Peter were closer than ever but their friendship began to show some cracks after Peter refused to stop sleeping with his wife. At one point, Grigor even considered killing Peter himself, so how things play out in Season 2 between them should be interesting.
Archbishop 'Archie' — Adam Godley
The corrupt archbishop Archie is back at court in The Great Season 2.
Archie is played by Tony and Olivier Award nominee Adam Godley, who is best known for his stage career.
His theatre credits span both Broadway and London's West End, with credits such as The Lehman Trilogy, From Morning to Midnight, Cabaret, and The Importance of Being Earnest to his name.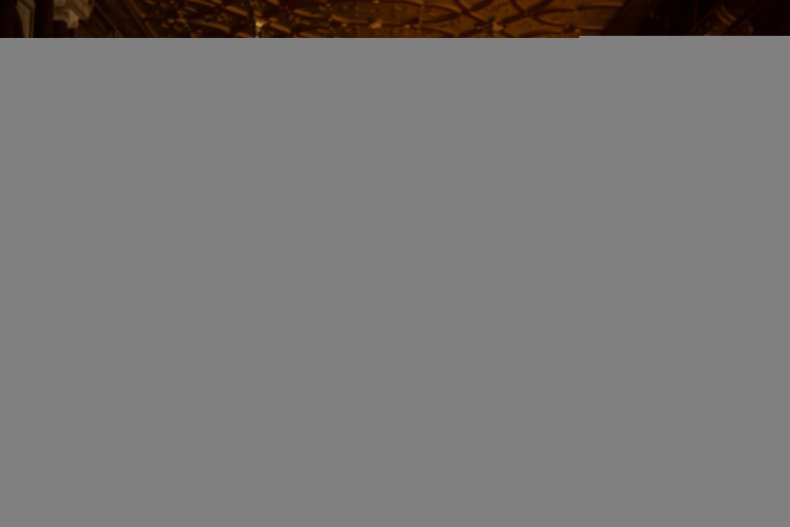 Count Orlo —Sacha Dhawan
Sacha Dhawan is back as Catherine's socially awkward but most trusted advisor, Count Orlo.
Orlo is based on the real Grigory Orlov, who helped the real Catherine overthrow her husband and helped her establish a new Russia.
Dhawan is well known for being the youngest actor in Doctor Who history to play the Master, a role he is currently starring in.
His other well-known credits include The History Boys, Line of Duty, and Marvel's Iron Fist.
General Velementov — Douglas Hodge
Douglas Hodge stars as General Velemtnov in The Great Season 2, Catherine's other most trusted advisor and the general who helped lead the coup against her husband.
Hodge is an English actor, director, and musician, who's career spans film, theatre, and television.
He is also a Tony Award winner, taking home the prestigious award for his performance as Albin in the Broadway production of La Cage aux Folles.
His recent screen credits include The Night Manager, Black Mirror and Penny Dreadful.
The Great fans will also see the return of Bayo Gbadamosi as Arkady, Florence Keith-Roach as Tatyana, Danusia Samal as Lady Antonia Svenska, and Dustin Demri-Burns as Voltaire.
The Great Season 2 is streaming on Hulu now.