The Great Sex Trade Swindle: How AIDS Campaigners Joined the Fight to Pimp Prostitution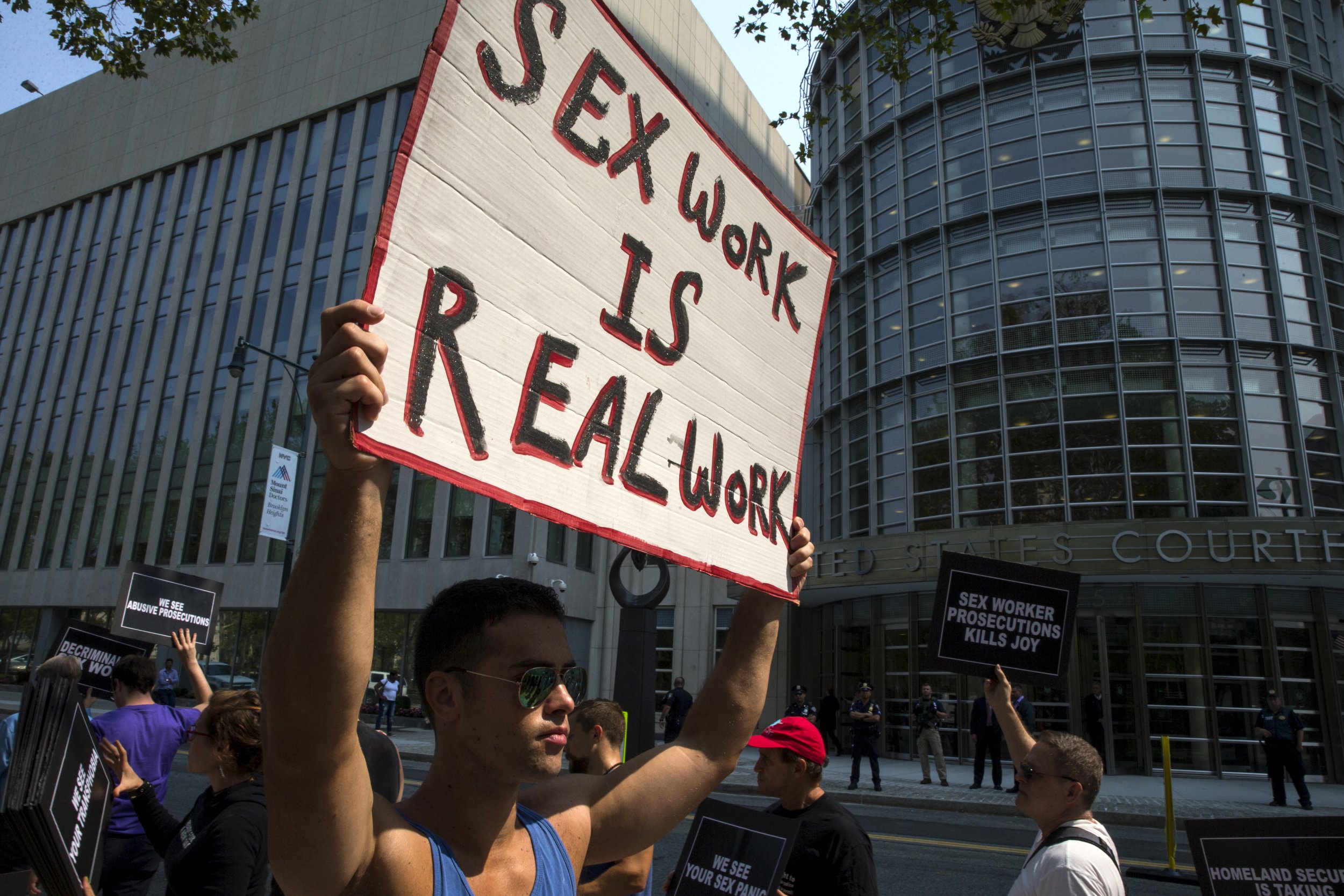 The following is an extract from The Pimping of Prostitution: Abolishing the Sex Work Myth by Julie Bindel, published by Palgrave Macmillan and out on September 28.
The HIV/AIDS movement is widely understood as one that focuses on civil rights and health care for vulnerable groups. The popular perception is that the AIDS movement is made up of human rights campaigners, medical experts and scientists, searching for the best prevention methods and, eventually, a cure. What is far less widely known is that the AIDS movement, and the vast amounts of money attached to it, has done more to shape policy, practice and legislation on the global sex trade than any other movement in history.
Huge amounts of money have been poured into 'safe sex' programs aimed at punters. In other words, considerable effort has gone into assisting men to continue paying for sex. Indeed, without the support of the HIV/AIDS harm reduction approach, the pro-decriminalization lobby, including the likes of Amnesty International (AI), would not have gained anywhere near as much ground.
The arguments of AIDS activists and experts for blanket decriminalization of the sex trade is simple but horrendously flawed. It is widely claimed that if all criminal penalties were removed from the sex trade, including for pimping, brothel owning and sex buying, then HIV rates would plummet. I will explore and dissect these claims for decriminalization, and closely examine the relationship between the HIV world and the pro-prostitution lobby. I argue the harm reduction approach is damaging to women in the sex trade and, conversely, allows far more abuse to occur.
In the early days of the AIDS crisis in the mid-1980s, money was provided to two distinct groups in the Global North: men who have sex with men, and women involved in street-based prostitution. Understandably, gay men were at the helm of the charities and health service interventions, with some establishing organizations that attempted to deal holistically with the most at-risk groups. As a consequence, many projects devoted to HIV prevention and treatment were managed by gay men, including those with a client base consisting of women in the sex trade.
Because of stigma associated with AIDS brought about by anti-gay bigotry and misinformation peddled by governments and religious organizations, many projects dealing with this issue were involved in awareness raising and lobbying. Those who were HIV positive were frequently referred to as "authors of their own misfortune." The then chief constable of Greater Manchester Police, James Anderton, for example, referred to them as "swirling about in a human cesspit of their own making."
Unfortunately, gay male libertarian views dominated the discourse, likely conflating 'safety' with 'moralism' due to sensitivities toward any analysis of 'sex and sexuality.' Rather than critiquing the sex trade as an unsafe lifestyle for those involved, the message delivered to the general public as well as service users was so-called harm reduction and minimization. The condom was held up as the savior, and opportunities to examine the dangers of the sex trade were overlooked.
Exiting prostitution
Andrew Hunter, a gay man born in 1968 in Queensland, Australia, left home at 17 to live in the Gunnery Squats, Sydney, home to alternative 'queer'-identified folk, including a number of those considered social outcasts. Hunter became involved in street-based prostitution in Sydney, and at 19 moved to Melbourne, prostituting from the infamous St Kilda district.
Hunter, who died in 2013, became the president of the Global Network of Sex Work Projects (NSWP), program and policy manager for the Asia Pacific Network of Sex Workers (APNSW), and a member of the Joint United Nations Program on HIV/AID (UNAIDS) Advisory Group on HIV and sex work. During his activism, Hunter campaigned to decriminalize the sex trade and for prostitution to be viewed as labor. He openly supported organizations such as UN Women, sending a message of support for its stance on 'sex work as work' just months before he died. While with the Prostitute's Collective of Victoria (PCV), Hunter initiated the first male street-based outreach service in St Kilda and a needle-syringe program.
Commenting on his time prostituting in St Kilda, Hunter said that "fortunately I was saved by the outreach workers of the PCV rather than the Ladies of the Order of St Mary's giving out sandwiches." Founded in 1978 by Cheryl Overs, a 'sex workers' rights' activist, the PCV did anything but 'save' those involved in the sex trade. Exiting prostitution was never one of its aims.
As leader of the PCV, Overs represented the sex trade on the Ministry of Planning Working Group on Prostitution that advised the Victorian government leading up to decriminalization of indoor prostitution, including pimps, brothel owners and all other third party profiteers. The organization was soon at the cutting edge of the AIDS debate. In 1988, the PCV hosted the Prostitution and the AIDS Debate Conference in Melbourne, which led to the formation of the national federation of 'sex workers' rights' organizations across Australia: Scarlet Alliance.
In 1989, Overs began to campaign in Europe, beginning her career on the other side of the world as an advisor to the Global Program on AIDS at the World Health Organization, contributing to International AIDS conferences and publications such as Harvard AIDS Institute's AIDS in the World and helping establish the International Council of AIDS Service Organizations (ICASO). By this time, the worlds of prostitution and AIDS were as one, both in terms of ideology and at policy level.
At the 1992 Opportunities for Solidarity Conference of HIV/AIDS NGOs in Paris, Overs and Paulo Henrique Longo founded the NSWP. In 2004, NSWP condemned the anti-prostitution and trafficking resolution as "counterproductive to effective HIV/AIDS prevention programs worldwide." Their view was shared by hundreds of individuals and organizations who signed a letter to the US President opposing the resolution in 2005. NSWP vice president Alejandra Gil, who also served as co-chair of the UNAIDS Advisory Group on HIV and Sex Work and Global Working Group on HIV and Sex Work Policy, was arrested for sex trafficking in 2015 and subsequently jailed for 15 years.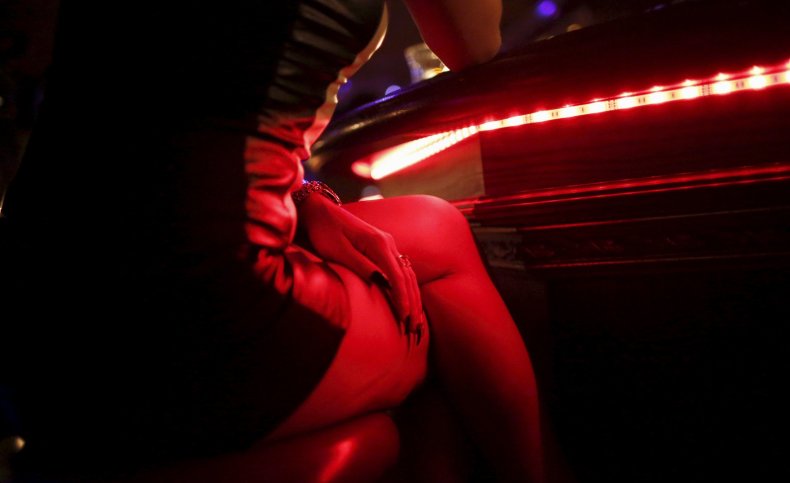 Overs remains active in the pro-prostitution/AIDS world. In 2012 she delivered a keynote speech at the International AIDS Conference and, in the same year, presented on 'sex workers rights' at the United Nations Human Rights Council (UNHRC). She is currently an honorary research fellow at Sussex University in the UK, the same University at which a number of pro-prostitution trafficking deniers are linked.
Since the late 1980s, much prostitution policy is determined by AIDS funding, largely from the Bill and Melinda Gates Foundation and the OSF, founded by George Soros. There can be little doubt that AIDS funding has driven both service provision and policy when it comes to prostitution and the sex trade: where Rupert Murdoch controls the media, and Bill and Melinda Gates and the OSF control the prostitution discourse.
OSF is not only a major donor to AI, Human Rights Watch (HRW), and UNAIDS, but also to a number of pro-prostitution lobby groups across the world. Soros is the biggest financial backer of the pro-legalization lobby in the world, whose organization is overtly pro-legalization, and who funded reports AI relied on in order to support their position. OSF donated to UNAIDS and UNDP (United Nations Development Program) which, while claiming that they are independent institutions, acknowledge 'the generous financial support' of OSF. This funding has had an impact on legislation: It funds the lobby group Sex Workers' Alliance Ireland, which is campaigning against the Nordic model, and is supporting Laura Lee in her attempt to judicially review the abolitionist law in Northern Ireland.
HRW initially did not have a policy on criminalization versus decriminalization, although they recently armed their support for full decriminalization—perhaps in influenced by the funding received from Soros, most notably a 2010 grant pledging $100 million over ten years. NSWP is also funded by the OSF.
Most recent data from 2013 shows 56 NGOs have funded $9.6m (€8m) in pro-prostitution projects/decriminalization advocacy. The top five donors (and money they've contributed) were Open Society Initiative, Ford Foundation, American Jewish World Service, Red Umbrella Fund, and Mama Cash (a pro-prostitution fund for women based in the Netherlands). Of the $9.6m: $3.6m (€3m) was invested in health, $1.68m (€1.4m) in legal service, and the remaining $5.3m (€4.4m) in advocacy and policy; in other words a huge emphasis on pushing for decriminalization over and above practical long-term help for prostituted women such as health services and poverty alleviation.
The Ford Foundation was reported as the biggest donor to pro-prostitution organizations, with the average Ford Foundation grant to 'sex worker' organizations exceeding $100,000. The Ford Foundation was one of the core supporters (along with Mama Cash and the Association for Women's Rights in Development [AWID]) of the 'Women's Rights and Gender Equality in Focus' series launched in the Guardian in February 2014.
The American Jewish World Service (AJWS) claims women who critique prostitution as an institution of male violence are not feminists and are no better than racists and homophobic bigots. AJWS is one of the largest funders of advocacy by and for pro-prostitution campaigners. It currently provides $500,000 a year in grants to 17 organizations that support the rights of 'sex workers' in eight developing countries.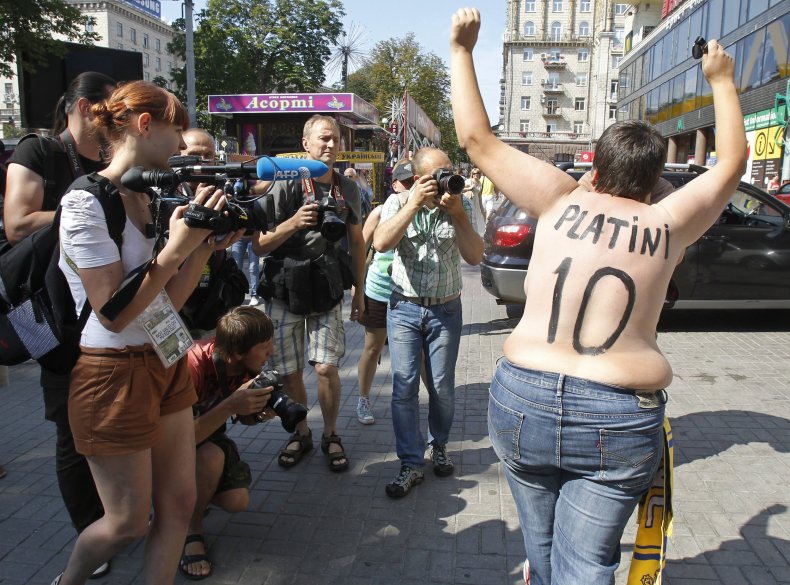 Founded in 1985, Red Thread became one of the loudest voices in favor of normalizing 'sex work' as a legitimate form of employment. Much of its publicity came from the media attention surrounding the two 'Whores Congresses' they held. Their advocacy is similar to that of the English Collective of Prostitutes and the Sex Workers' Open University in the U.K. In its early years the organization was 100 percent government-funded (despite claiming the label 'NGO'), and much of this government funding was spent on the opening of The Red School, where new prostitutes were taught how best to service their male clients.
The Red Umbrella Fund is composed of a global network of 'sex worker' projects. It 'strengthens and ensures the sustainability of the "sex worker's rights" movement by catalyzing new funding for sex-worker led organizations and their national and regional networks. The Red Umbrella Fund has been financially supported by six major foundations: AJWS, Comic Relief, Levi Strauss Foundation, the MAC AIDS Fund, Mama Cash and OSF. It has, since its inception in 2012, given 63 grants to sex worker advocacy organizations in 42 countries. The Fund only provides grants to organizations 'led for and by sex workers' and will not consider grant applications from abolitionist organizations, whatever the circumstances.
AIDS NGOs are also adept at raising extraordinary amounts of money through ad hoc charity events, regular charity drives and direct deposit from private donors. Curiously, misogyny has been found by AIDS NGOs to be a very useful means to excite donations. In Australia, for example, the Bobby Goldsmith Foundation (BGF) is a key AIDS charity providing AIDS advocacy and research. The patron of BGF is Justice Michael Kirby, who is without doubt Australia's most prominent human rights advocate. Justice Kirby is also the patron of Touching Base, an organization that argues disabled men have a human right to use prostituted women.
Racist cake
The BGF hosts an annual 'Bake-Off,' in which donated cakes are sold to the highest bidder. It is a very prestigious event on the calendar of VIPs from the sex trade and AIDS community. I am reliably informed, by a friend from Australia, that not a single year has passed in which its cakes have not reduced women to objects of violence and humiliation. In 2008, the most notorious of these cakes depicted a graphic representation of Paris Hilton, who at the time was serving a prison sentence for drug possession, being anally raped by 'a black tattooed lesbian [prisoner wearing] a strap-on dildo, [while] a horrified miniature dog looked in through prison bars.' This vile, sexist and racist cake, which sold for $7,000, won first prize and remains the most expensive cake the BGF has ever sold; and not one single complaint was made.
The key players in prostitution politics are the same key players in AIDS politics. This evidences the fact that the same skill set and impoverished understanding of so-called harm minimization as the cure for male violence against women and girls is required for those involved in the policy direction of both AIDS and sex trade administration. For example, Tim Barnett MP, the man who single–handedly decriminalized prostitution in New Zealand through his private member's bill, is a gay man with extensive links to pro-prostitution organizations in the U.K. After his retirement from politics he took up very important roles in AIDS organizations in South Africa, where he worked closely with Dr. Nothemba (Nono) Simelela. Simelela, South Africa's most respected AIDS policy adviser, is a fascinating person worthy of a more thorough investigation.
The United States Agency for International Development (USAID) is the world's biggest government-affiliated funder of NGOs, with $22.3 billion allocated to be distributed to various organizations. Historically, USAID limited funds to NGOs that officially and outwardly opposed both prostitution and sex trafficking with the requirement that all recipients of donations sign an anti-prostitution pledge before the release of funds.
In 2005, USAID was taken to court by the Open Society Initiative (OSI) (vehemently pro-sex work) on the basis that asking NGOs to sign an anti-prostitution pledge to receive funding was tantamount to a denial of free speech under the First Amendment: OSI won the case. While the validity and usefulness of the pledge has been disputed by those on both sides of the prostitution debate, the OSI's successful challenge shows just how much money and time they have and are willing to throw behind pro-prostitution advocacy.
Julie Bindel is a journalist and feminist campaigner, and writes about violence against women and girls, traveling to as many countries that will allow her entry to do so.