Great Tits on TV Teach Birds Which Gross Bugs to Avoid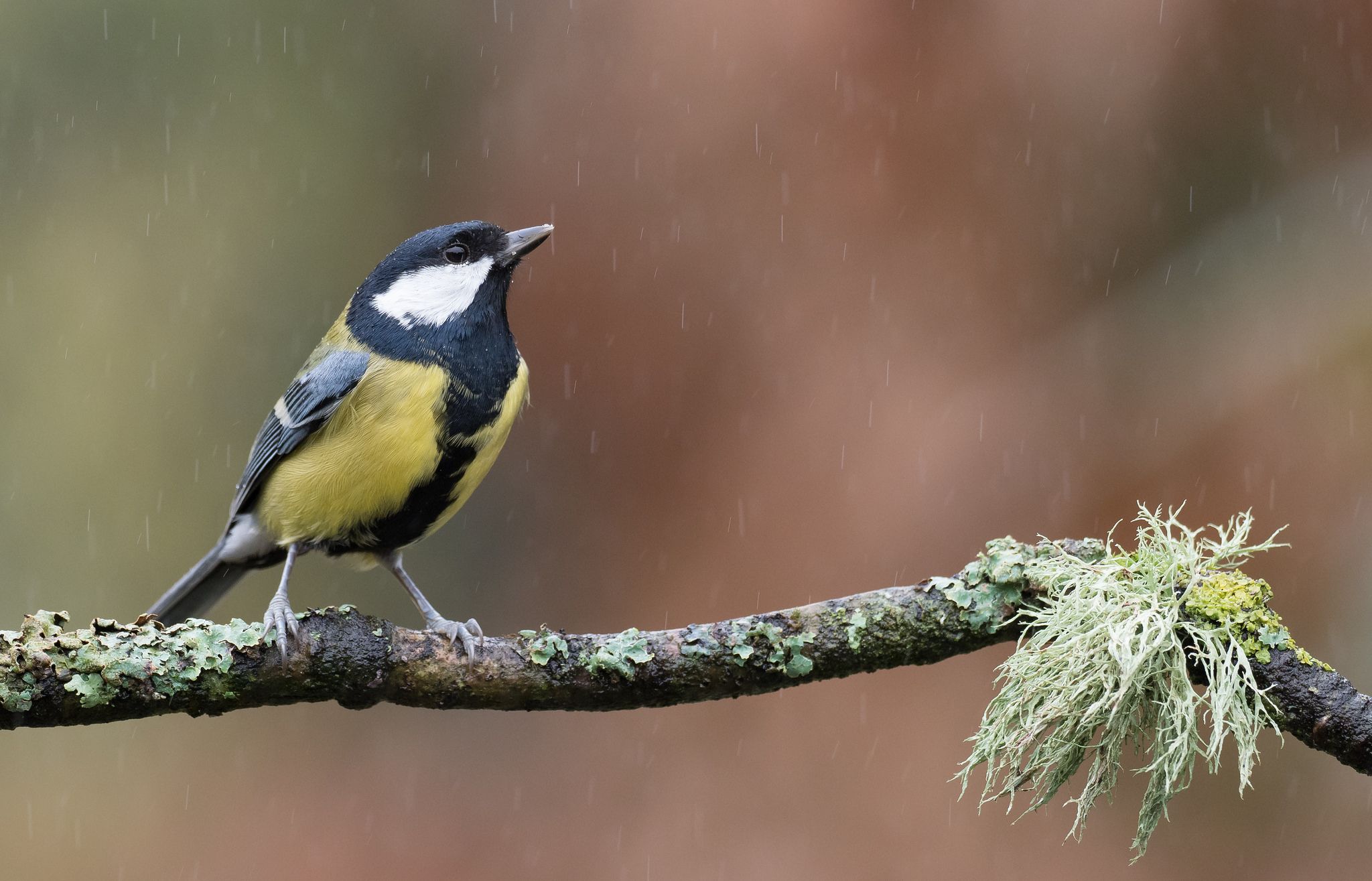 If you're a bird, you might eat whatever bug you see. But some bugs are toxic and taste bad. Those bugs (and the ones who mimic them) are brightly colored, to warn predators that they are a bad choice to put on the birds' menu.
But how do birds know that a certain bug is bad to eat without making the mistake themselves? They learn the same way you and I do: by watching others.
Researchers at the University of Cambridge's Department of Zoology recently published a study on the ability of great tits to learn by watching videos of other great tits expressing disgust after eating prey that looked "conspicuous." They published the paper in the journal Nature Ecology and Evolution.
Great tits, which are small birds mostly living in Eurasia, eat a variety of foods including seeds and insects. Researchers gathered great tits and trained them to open envelopes with bits of almond inside. They then marked a group of envelopes with a cross, and one with a square. They covered an aviary with white paper with crosses on them, so only the envelope marked with a square stood out and wasn't camouflaged.
The scientists let one bird pick an envelope, and it went for the one that looked different from all the others. In that envelope, a piece of an almond had been soaked in a bitter-tasting fluid, so it spit out its prize.
Then, the scientists showed the video of this reaction to some great tits, and not to a second, control group. Both groups were allowed to hunt for their prey, and the test group picked prey more quickly. They also were 32 percent less likely to pick the conspicuous package, after witnessing that the first bird didn't like what was inside.
Animals learning by watching other animals is not a new phenomenon. For example, bees can teach each other how to solve puzzles. However, this study is particularly interesting because it explains how the knowledge to avoid certain foods can spread quickly throughout a population, without each individual bird making the mistake of eating the wrong bug. It also helps us understand how quickly an insect can evolve bright warning colors without having to sacrifice too many of their kind to birds who don't know better.