Great Wall of China Collapse: Poor Renovation Works And Heavy Rainfall Blamed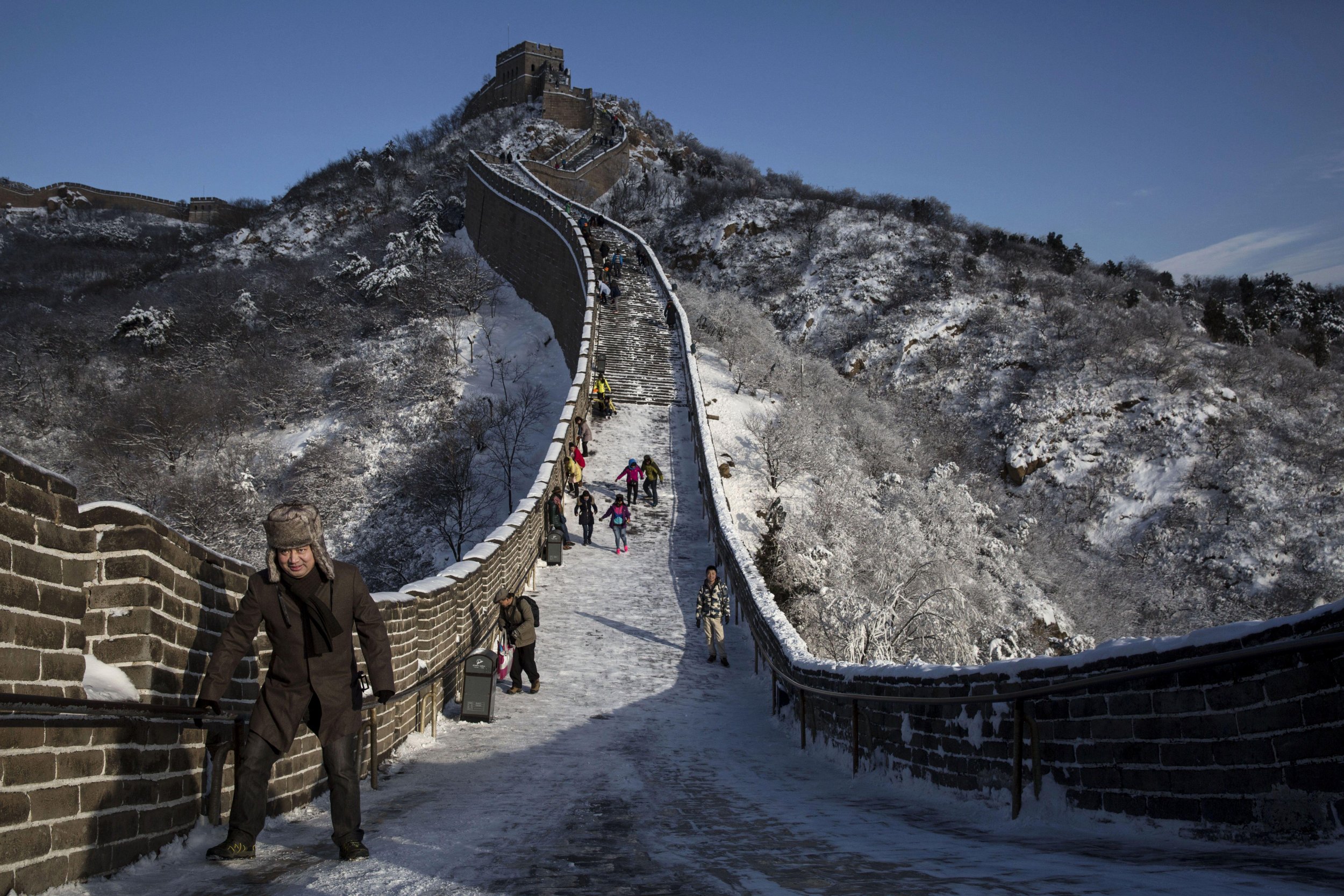 A northern section of the Great Wall of China collapsed after a period of heavy rain last month, with many blaming poor-quality renovations for the deterioration of the iconic landmark.
The damaged section of the historical wall is located near Yanmen Pass, in Dai County, in the Shanxi province. After the section's collapse, the wall was partially closed on July 22, prompting many critics to blame the recent renovations for weakening the structure's foundation.
The Chinese Communist Party newspaper, Global Times, pointed out in a report on Tuesday that "the 500-year-old Yanmen Pass has stood for centuries without 'help' from local officials."
Another report on WeChat, a popular Chinese social networking platform, said that another Great Wall site by the Yellow River also recently collapsed as a result of the heavy rainfall.
"Sometimes I was thinking why you [people renovating the Wall] can't do things more seriously. Why can't you devote all your energy?" a citizen journalist, using the account called Xiaozhanbianjibu, wrote.
According to a statement released by the Yanmen Pass Scenic Area on July 23, the collapsed area will be closed for repairs and a reopening date will be announced when it becomes available.
"Due to the recent heavy rains, some areas of Yanmenquan Scenic Area have collapsed. In order to maintain the safety of the scenic spots and tourists, the operation will be suspended and closed for repairs from July 22, 2018. The opening hours will be announced separately," the notice said.
In recent years, the Chinese government has increased efforts to maintain and renovate sections of the Great Wall in a bid to attract more tourism into the country. However, incidents like the collapse in the Yanmen Pass has prompted citizens and experts to warn of low-quality renovations that could inflict permanent damage onto the structure.
In June, the workers who renovated a section of the Wall in Datong, in the Shanxi Province, were criticized for using modern materials disguised as ancient bricks. According to the Daily Caller, authorities denied all reports accusing them of using "handmade bricks based on the ancient methods."
Chinese citizens were outraged in 2016 after eyewitnesses reported that a Wall renovation in the Liaoning Province had left a section of the monument paved with smooth cement. The local tourism administration defended the works, explaining that it was planned to make the section "more suitable for tourists to walk on."
Early structures of the Great Wall of China date back to as early as the 7th century BC. It was constructed along an east-to-west line across China's historical northern borders to protect the country's states from invasions from various nomadic groups of the Eurasian Steppe.
Throughout the years, the wall has been rebuilt, maintained, and expanded over various dynasties. The current wall is approximately 13,173 miles long.