Two swimmers in Australia beat a hasty retreat when they were told they were only feet away from a great white shark.
Cameron Grace, 17, who was on holiday with his family in Forster, New South Wales, had sent up a drone over the main beach when he spotted the fish getting close to the unwitting swimmers.
He immediately told his aunt who ran to the water and shouted at them to get out of the water.
He told Australia's 7 News: "It was not a little shark, it was about two, two and a half meters, (seven feet) and we saw a couple of people swimming."
His aunt, Rachel Walter, said: "I can't just sit here and watch this, I didn't know what was going to happen.
"So I ran really quickly down to the beach and I got into the water and I waved for the two boys to get out. They were completely oblivious."
Sharks have been spotted in the area a number of times before. Last July, at Tuncurry Beach, also in Forster, a drone captured footage which was posted on YouTube of a 10-foot great white swimming close to a group of three children.
The videographer, who goes by the name the Rogue Droner, had posted footage on social media earlier that same month of a shark approaching swimmers, with the message "please be aware the surfers in this video were attempted to be warned by the drone. No surfers were injured."
In 2016, Tuncurry Beach was the scene of another incident. Veteran 65-year-old surfer Colin Rowland managed to escape with only bite marks to his foot and arm after he was attacked by an 11-foot great white shark, Australia's Daily Telegraph reported.
Rob Townsend from SeaLife Sydney, emphasized that most of these close encounters end up with the fish avoiding people.
"For every one shark that you see, there might be 10 or 100 sharks that see you," he told 7 News.
"If you think about how many people are in the water on a daily basis—especially in summer in Australia.
"You've got to imagine that this kind of thing is happening all the time and we just don't realize," he added.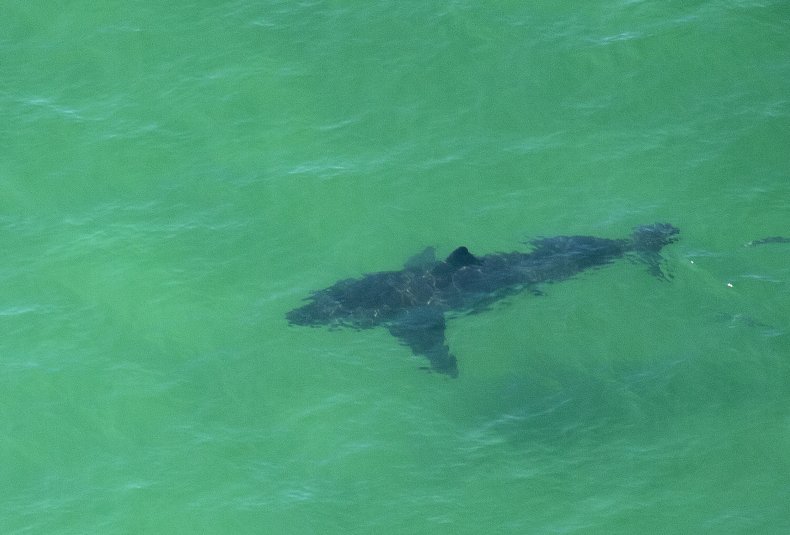 In the last three decades, there have been 47 fatalities and 501 attacks in Australia, news.com.au reported. New South Wales recorded the most attacks with 146, followed by Queensland with 86 and Western Australia with 81.
Australia has the second highest number of confirmed unprovoked shark attacks in the world, at 642, behind the United States, which has had more than 1,440, according to the Florida Museum ISAF website.