Great White Sharks Force Swimmers Off Southern California Beaches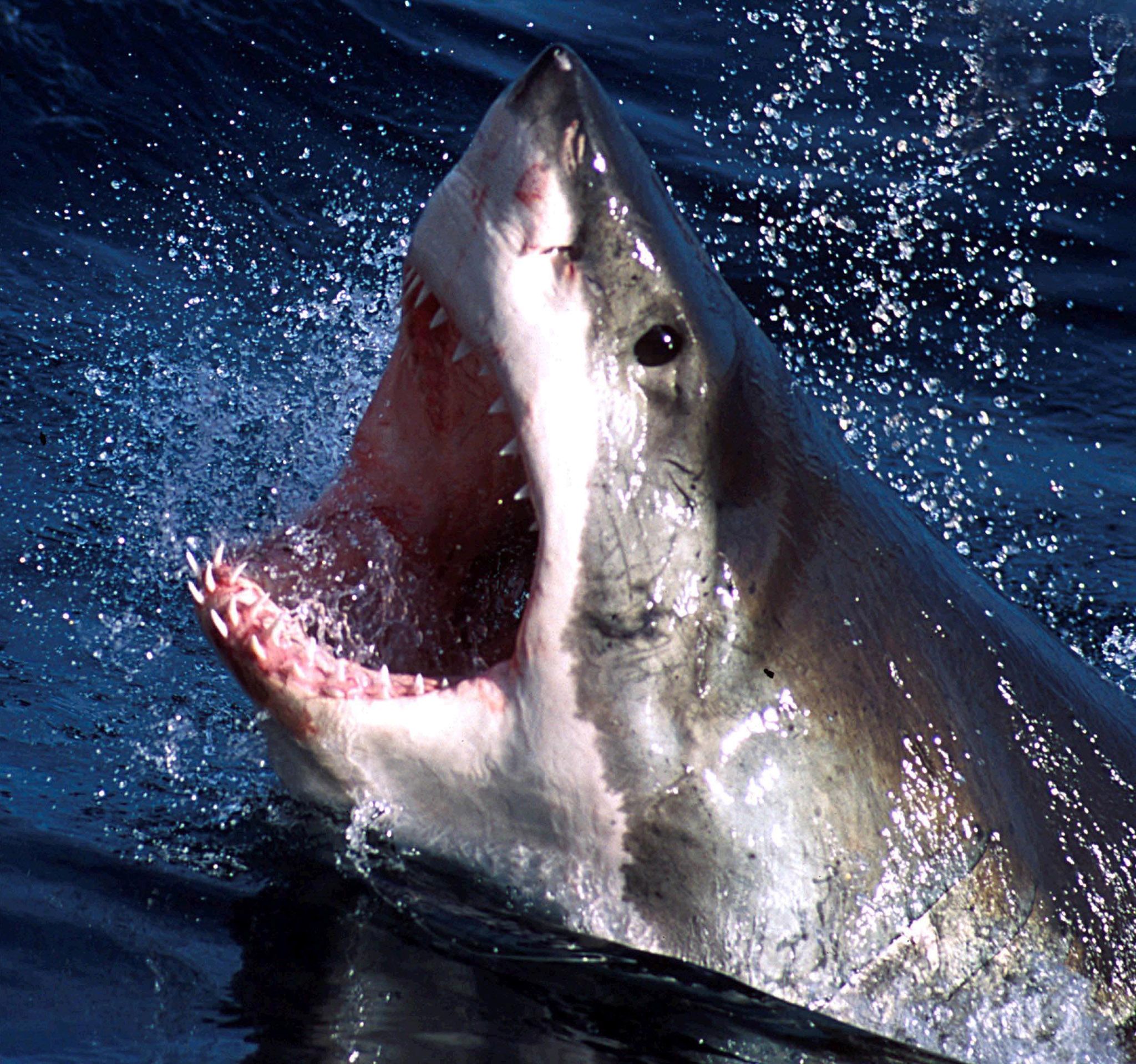 Surfers and swimmers have been evacuated from the waters off the coast of Southern California after at least 25 great white sharks were spotted in the area.
In Orange County, people enjoying the water were told via a helicopter loudspeaker to make their way to shore due to a group 15 sharks, which can be aggressive, in the area.
Helicopter footage taken of the waters just off Capistrano Beach shows the sharks, which are thought to be juveniles, swimming just beyond the surf break.
The video, posted online by Orange County Sheriff's Department tells beachgoers that lifeguards in the area "are advising that you exit the water in a calm manner. The sharks are as close as the surfline."
Further down the coast, in San Diego County, the sharks were spotted by a surfer who had a "very close encounter" with one of them, prompting warnings to be issued at a number of beaches along the Southern California coast.
A Facebook post from Camp Pendleton, close to the beach, informing people of the 48-hour shark warning said: "Shark displaying aggressive behavior on May 10, 2017 at San Onofre Beach, Church surf break."
"The shark activity was sighted by a surfer, who had a very close encounter with a shark," Camp Pendleton spokeswoman Lt. Abigail Peterson told the San Diego Union Tribune. "That prompted the warning."
The sighting comes just weeks after a shark, believed to be a great white, attacked a surfer at Church surf break on April 29.
Further north along the California coast, a separate group of 10 sharks was spotted off the coast of Long Beach, north of Orange County, prompting the local fire department to issue a 48-hour shark warning from May 10-12.
But the threat of a school of potentially aggressive great white sharks has not deterred some surfers along the coast, with a number of people spotted in the water following the sightings.
And the shark warnings along the coast exist only in an advisory capacity —meaning people are free to enter the waters if they wish.
But those choosing to do so would be safer using crowded swimming spots and surf breaks, CSU Long Beach Shark Lab researcher Chris Lowe told KTLA 5.
"If you look along the coastline at where (shark) incidents occur, they usually occur at more remote sites, places that are away from the masses," he said.
"You are safer going to a really crowded beach because we rarely see shark bite incidents on people at those places."