The Greater Threat to Airplanes? Birds, Not Drones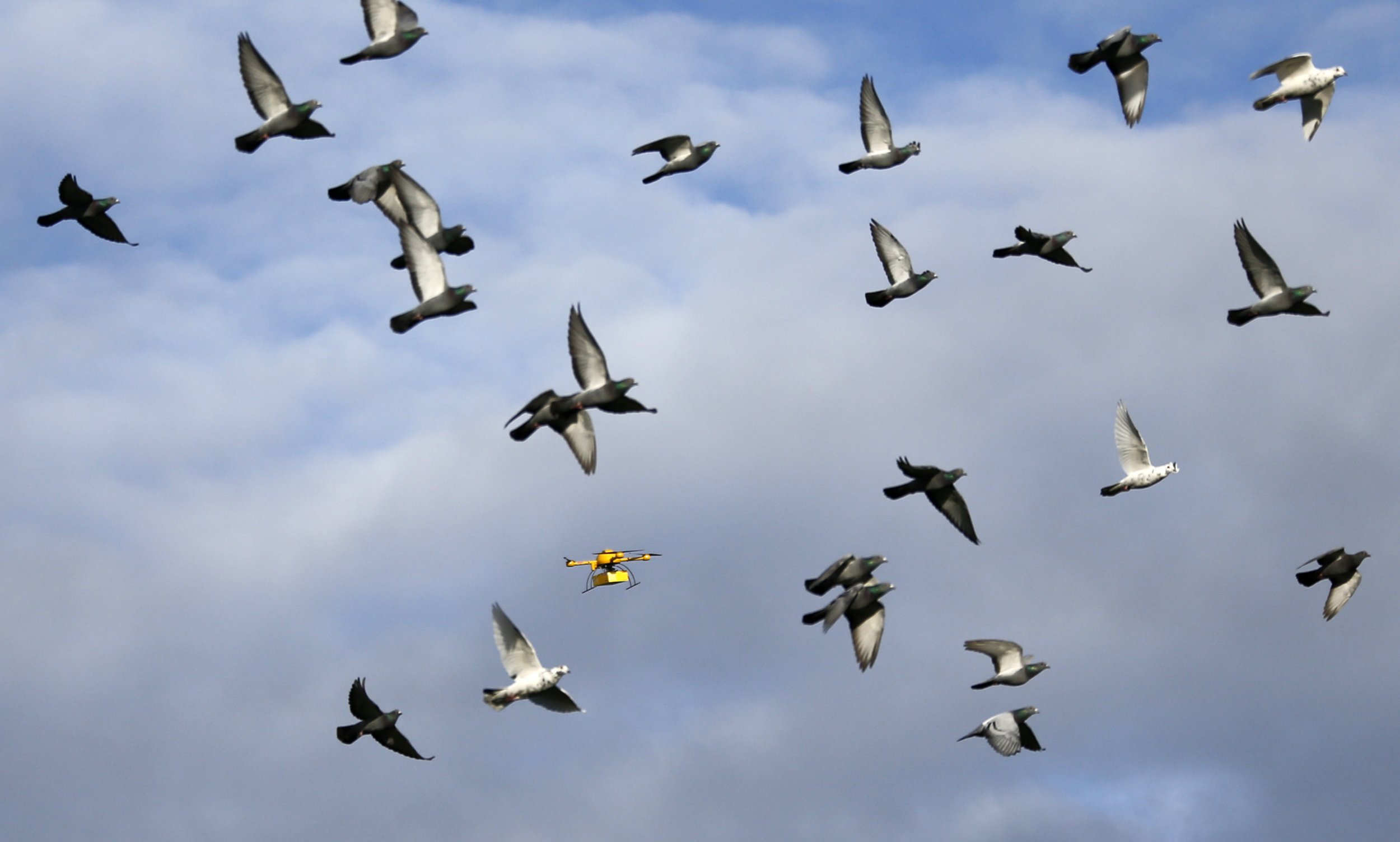 Aircraft pilots' rogue drone sightings took off in 2015, according to a report released Wednesday by the Federal Aviation Administration (FAA), a trend the agency is calling "dangerous and illegal." But some argue the threat is being exaggerated, as the number of bird strikes far outnumber drone sightings.
So far in 2015, airplane and helicopter pilots have reported seeing 650 drones, while only 238 were spotted the year prior, the agency's report says. While drones are flying hazards, this kind of threat to planes are nothing new.
U.S. airline captain Chris Manno wrote that the drone threat is overblown on his blog JetHead. "[W]hile the new hobbyist drones begin to enjoy an increasing level of retail sales, the bird hazard numbers literally in the millions," he wrote. "By sheer numbers alone, bird conflicts and even bird strikes dwarf the number of drone 'sightings' by airliners, but they're simply no longer news."
Each year since 1990, the FAA compiles data on the number of reported aircraft strikes of wildlife. In 2014, planes hit 13,759 animals, most of which, according to its list of species, are birds. So far in 2015, planes have hit 1,417 animals into April.
Furthermore, the popular hobbyist drones that pilots are likely to encounter weigh just a few pounds. In an interview with the Chicago Tribune, Bill Stockwell, who teaches classes on proper drone use, said most private drones weigh about 2.2 pounds, which could still do some damage. But some of the birds that fall into planes' flight path, however, can be much larger. Canada Geese, of which planes have hit at least 1,543 since 1990, can weigh between 7 and 14 pounds. They are so much of a threat, in fact, that in the summer of 2013, that Jamaica Bay Wildlife Refuge rounded up 260 geese for slaughter in order to reduce strikes near John F. Kennedy International Airport.
But the FAA is serious about stopping drones in their airborne tracks. Accompanying the FAA's drone report is a warning:
"Unauthorized operators may be subject to stiff fines and criminal charges, including possible jail time," the agency says. "The FAA has levied civil penalties for a number of unauthorized flights in various parts of the country, and has dozens of open enforcement cases."