The Greatest: The 50 Best Boxing Movies of All Time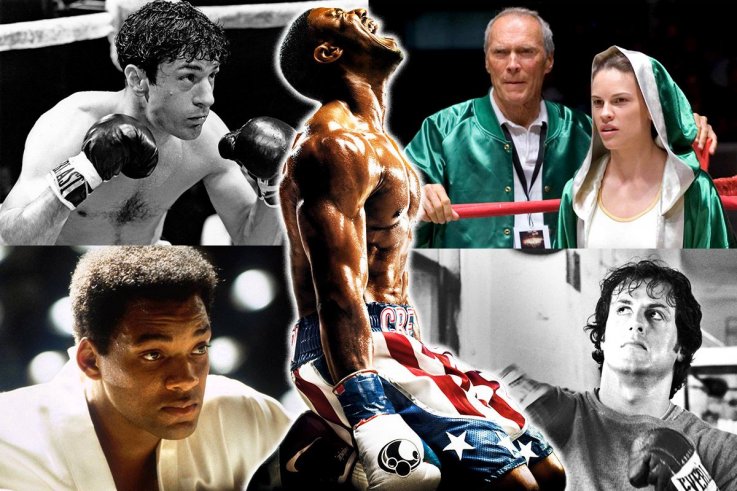 Boxing is an inherently cinematic sport, with an inbuilt grace and dramatic tension that has made it popular with filmmakers and audiences from the earliest days of movie cameras. It didn't take long for directors to notice the narrative potential of the sport.
The Champ, from 1931, follows Wallace Beery as a washed-up boxer battling with alcoholism, who wants to get back on track for the sake of his young son. The movie was a critical smash, packing an emotional punch as hefty as any of the on-screen ones, and won Beery a Best Actor Oscar. The final scene of its 1979 remake by Franco Zeffirelli was deemed so sad that it has been used by scientists to elicit an emotional response during research on crying.
In many ways, The Champ was the prototypical boxing movie, in that the hero must battle his emotional demons, as well as his flesh-and-blood opponents in the ring. Boxing movies also take on social ills, too; most frequently class issues, but also racism in 2004's Unforgivable Blackness: The Rise and Fall of Jack Johnson, and sexism in Million Dollar Baby from the same year.
Aside from 1980's Raging Bull, which saw Robert De Niro shine as the hot-headed Jake LaMotta, perhaps the most famous boxing movie is 1976's Rocky. Sylvester Stallone plays Rocky Balboa, the archetypal scrappy small-time fighter with big dreams. The movie has spawned five sequels, as well as spin-off film franchise Creed, which follows Adonis Creed, the son of Balboa's deceased rival.
Extending the links to the franchise's history, the opponent in the newly-released installment Creed II is the son of the Soviet boxer Balboa fought in Rocky IV.
Starring Michael B. Jordan, Creed II has already gathered glowing reviews, with particular praise being heaped on Jordan's performance. "His charisma matched with his talent is a total package that any franchise dreams of," wrote Business Insider. It seems our fascination with boxing movies has yet to reach its final round.
Using data from critical review aggregation websites Rotten Tomatoes and Metacritic, as well as user-submitted reviews from IMDb, we've ranked the 50 boxing films which triumphed on screen.