Three decades after Swimming rapper Mac Miller was born on January 19, 1992, fans and friends took to social media to commemorate what would have been the late musician's 30th birthday.
Miller, born Malcolm McCormick, died on September 7, 2018 as a result of mixed drug toxicity, according to the Los Angeles County coroner. The Pittsburgh native was found unresponsive in his Studio City home and his death was ruled an accident.
Since his death, rappers, musicians and notable names across entertainment and sports have paid tribute to Miller in a myriad of ways including lyrical references, tattoos, art pieces and custom football cleats.
Fellow rapper and close friend ScHoolboy Q included hidden background vocals from Miller on his 2019 album CrasH Talk, radio host Peter Rosenberg hosted a handful of Miller's friends for a moving tribute episode of Open Late with Peter Rosenberg on Complex and Minnesota Timberwolves star Karl-Anthony Towns wore a pair of custom Nike basketball sneakers featuring Miller's portrait for a game against the Oklahoma City Thunder.
The rapper's estate launched the Mac Miller Circles fund during a tribute concert in October 2018 and on January 17, 2020, Miller's posthumous album Circles was released and received well by fans and critics alike.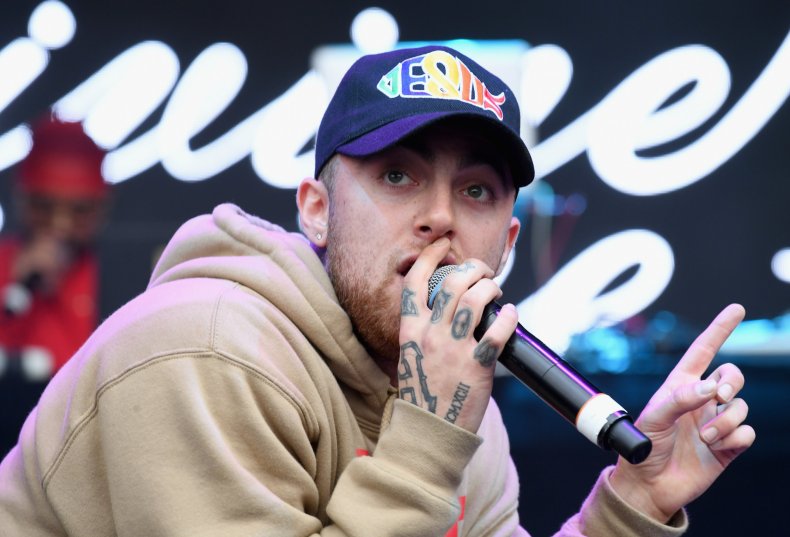 On Wednesday, just over two years since Circles hit digital streaming platforms, the hashtag #HBDMac trended on Twitter as virtual tributes commemorating Miller's 30th birthday poured in across social media. The Mac Miller Memoir, a social media account dedicated to Miller that boasts over 180,000 followers across Twitter and Instagram, compiled all posts including #HBDMac onto its website—a digital shrine and celebration of the late rapper's life and legacy.
With all #HBDMac social media posts being displayed on 92tilinfinity.com, a nod to Miller's birth year, fans were able to see their tributes among thousands of others, and share their experiences with the Faces rapper's extensive discography.
In a post shared to The Mac Miller Memoir's website, Instagram user @mazaiyari described their experience with Miller's music and detailed the important role it has played in their life.
"I never understood/related to people when they said an artist's music saved their lives... until I started listening to Mac Miller," they captioned a carousel of photos featuring Miller. "His music got me through the lowest, darkest time of my life and for that I will always be grateful."
"Thank you for everything, Malcolm. It's a blue world without you," they added, alluding to Miller's "Blue World," which appears on Circles.
While hip-hop publications like HipHopDX and HotNewHipHop memorialized Miller with articles analyzing the rapper's perspective of life and death, Rolling Stone spoke with many of the late musician's closest friends and confidants about the meaning of his 30th birthday.
It Is What It Is singer, songwriter and bassist Thundercat, who appeared alongside Miller during his NPR Tiny Desk concert, penned a touching message to his longtime friend.
"Dear Mac," he wrote. "I hope that on your birthday, the clarity, and places and spaces that you've always wanted to go to, see and feel — I hope that you feel that infinitely."
Rolling Papers rapper Wiz Khalifa, remembered his early days with Miller, when the two Pittsburgh natives came up under the advisement of independent record label, Rostrum Records.
"I miss you, man. Today would have been your 30th birthday, you were gone too soon," Khalifa lamented. "I remember our early days back at ID Labs in Pixburgh with E. Dan making legendary music. You were the young homie coming up so fast and representing the Burgh. We'll never forget you man."
Other artists, including "Cinderella" collaborator Ty Dolla $ign, J.I.D. and Rapsody also remembered Miller for his musical helpfulness and magnetic personality and Quentin Cuff, Miller's friend, former manager and business partner, assured that Miller stood out among every group of people he was ever surrounded by.
"Happy Birthday, Malcolm," Cuff wrote. "You're the greatest human being I ever met. I love you."