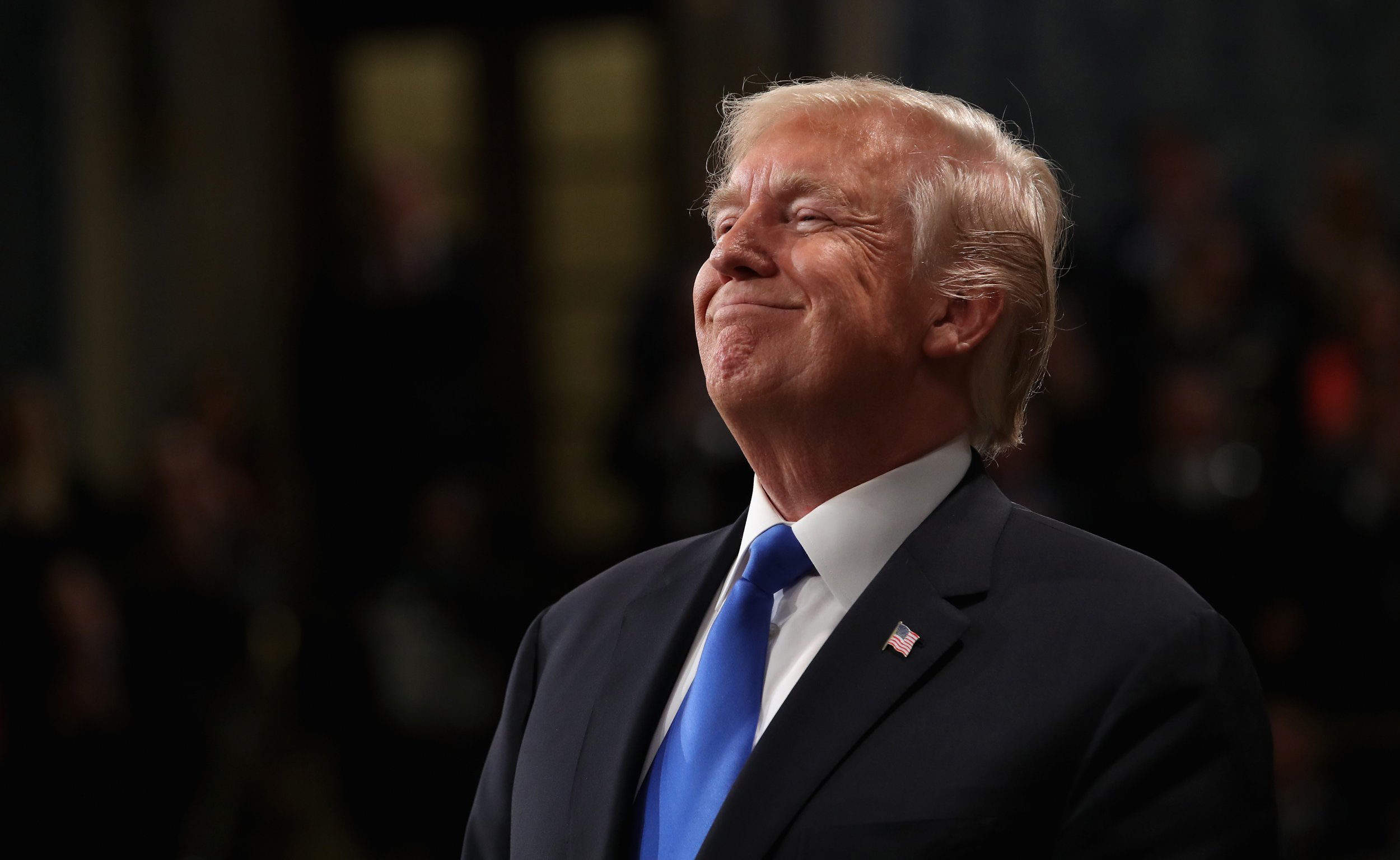 During a Thursday press conference at the GOP retreat, President Donald Trump praised Senator Orrin Hatch (R-Utah) for calling him the greatest president in American history.
"Orrin is—I love listening to him speak...he actually once said I'm the greatest president in the history of our country and I said, 'Does that include Lincoln and Washington?' He said yes. I said, 'I love this guy,'" Trump told a group of reporters in West Virginia. During the press conference, Trump talked about jobs and the economy and said he looked forward to talks about immigration.
A spokesperson for Hatch told Newsweek that the senator "has said that he would like to work with the president to make this the greatest presidency in history for the American people." White House spokeswoman Sarah Huckabee Sanders confirmed Trump's statement.
"To be fair, he's the best President I've served 'under' in terms of line of succession. If we're talking best Presidents I've served alongside, that list would also include Lincoln, Reagan, and James K. Polk, who really knew how to command a room," Hatch wrote in a November 2017 tweet.
Hatch announced he would retire in January after serving over 40 years, making him the longest-serving Senate Republican. "I've always been a fighter," Hatch said in a video on Twitter. "But every good fighter knows when to hang up the gloves. And for me that time is soon approaching."
Before Hatch announced his retirement, Trump had pressed the senator to stay for another term. "He's a fighter. We hope you will continue to serve your state and your country in the Senate for a very long time to come," Trump said during a trip to Salt Lake City in December.
After Hatch announced his retirement in January, Mitt Romney, the former Massachusetts governor and 2012 Republican presidential candidate, said in a text message that he would make a bid for the Utah seat in the Senate.