'Greatest Royal Rumble' Card: Every Match in Saudi Arabia
The Greatest Royal Rumble event in Saudi Arabia will stream live on the WWE Network this Friday and the match card has been finalized after this week's shows.
There are 10 matches in total during this event including all seven men's titles up for grabs as well as the massive 50-man Royal Rumble match. This event will also see another casket match involving The Undertaker, along with a fight between John Cena and Triple H, the first in eight years.
Here's a rundown of every match on the Greatest Royal Rumble card.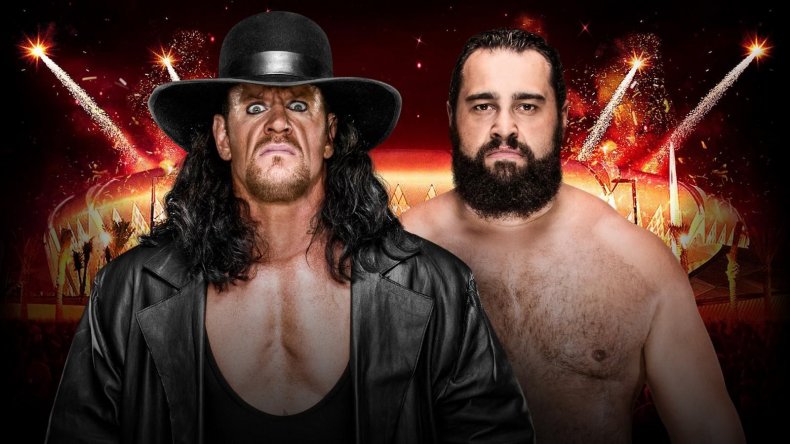 Undertaker vs Rusev - Casket Match
The backstory here is more interesting than the match itself. Rusev and Undertaker in a casket match was first announced on April 11. The next day, Rusev was replaced by Chris Jericho because, in kayfabe, the Bulgarian Brute's wife, Lana didn't want him to be in it. Fast-forward to April 16, and WWE confirmed Rusev was back in the match.
Whatever the reason is, Undertaker and Rusev will now square off. Does Rusev have a chance against The Deadman in the match he made famous?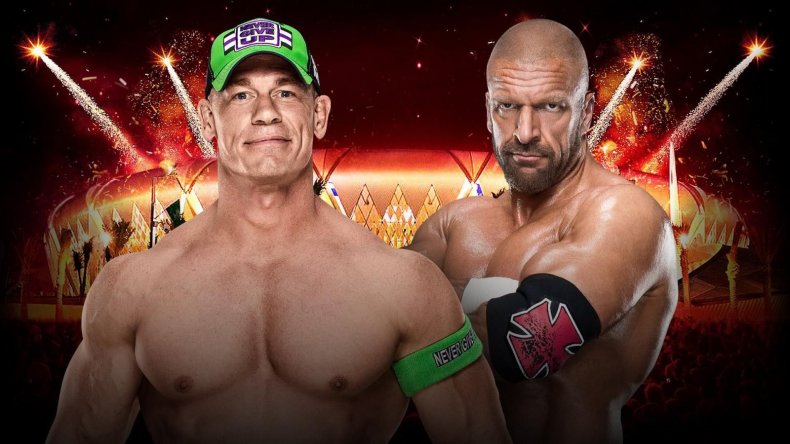 Triple H vs John Cena
There's no story for this match going into Greatest Royal Rumble, but the history between these two former champions is long and rich. There are 30 title reigns between these two future hall of famers and they will hopefully put on another classic match in Saudi Arabia.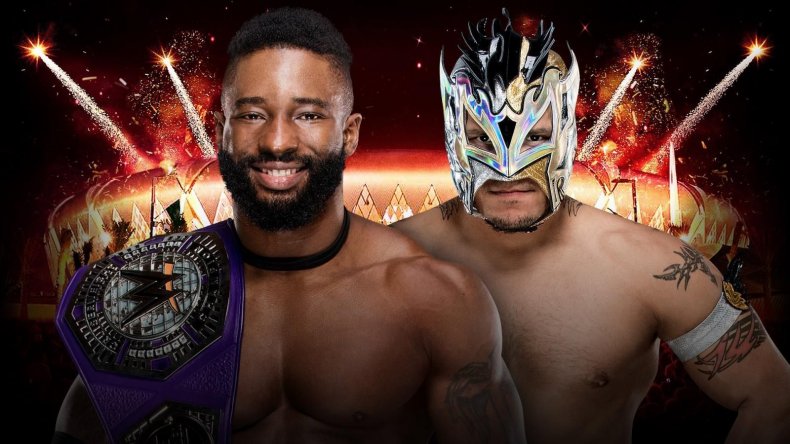 Cedric Alexander vs Kalisto - Cruiserweight Championship Match
Cedric Alexander defends his Cruiserweight Championship for the first time after winning it at WrestleMania 34. Challenging him is Kalisto, who won the gauntlet match this week to determine Alexander's opponent.
Kalisto is a former Cruiserweight Champion and the two can put on a great, high-flying match.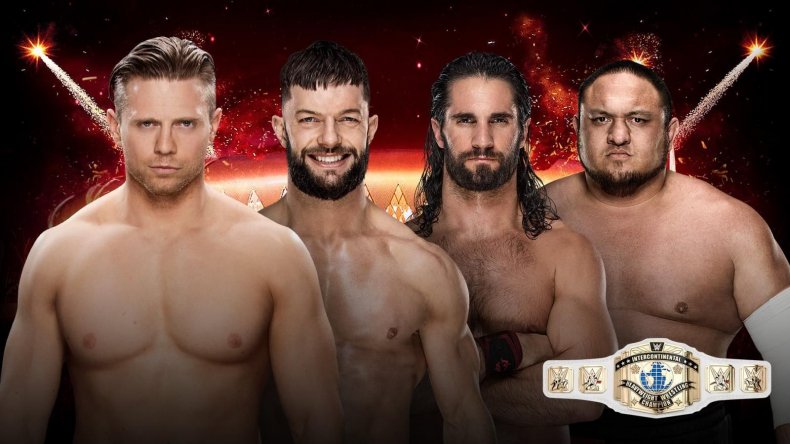 Seth Rollins vs Samoa Joe vs The Miz vs Finn Balor - Intercontinental Championship Ladder Match
Seth Rollins defends his Intercontinental Championship for the first time in Saudi Arabia in a ladder match against former champ The Miz, along with Samoa Joe and Finn Balor.
The Superstar Shakeup sent The Miz and Samoa Joe to SmackDown Live, so if those two win the IC belt, it will be moved to the blue brand. Will Rollins be able to retain the belt and keep it on RAW? Or can Finn Balor capture the title that's eluded him for months now?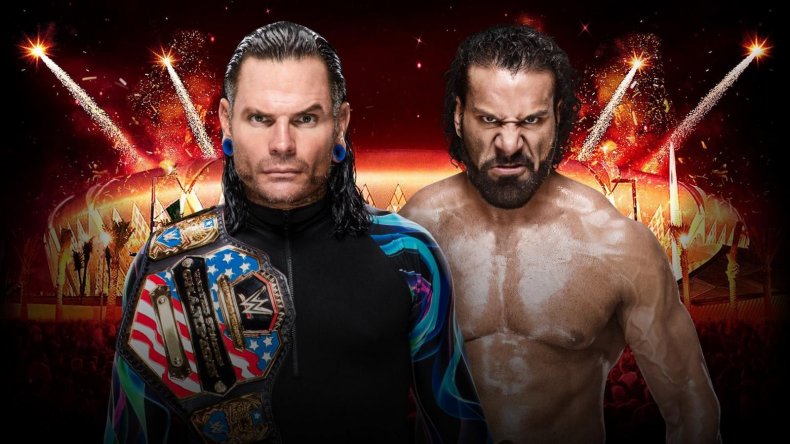 Jeff Hardy vs Jinder Mahal - U.S. Championship Match
This is another match affected by the Superstar Shakeup. Jinder Mahal brought the U.S. Championship from SmackDown to RAW but lost it on his first night to Jeff Hardy. Hardy was then shipped to SD on the next night so Mahal is not only trying to win back his title but bring it back to RAW.
With Mahal sending Sunil Singh to SmackDown this week to try and compromise Hardy's legs before their fight at Greatest Royal Rumble, it'll be interesting to see who comes out on top.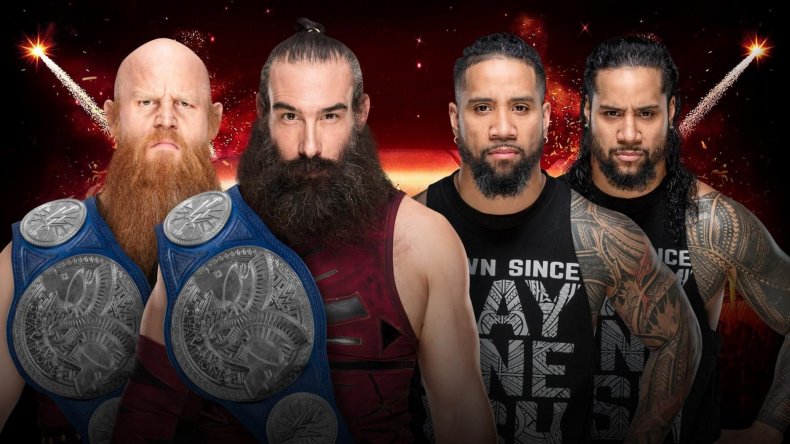 The Bludgeon Brothers vs The Usos - SmackDown Tag Team Championship Match
Luke Harper and Erick Rowan, the Bludgeon Brothers, have dominated the SmackDown Live tag team division since their repackaging. After capture the Championships at WrestleMania 34, they've dominated and terrorized The Usos leading into their rematch at Greatest Royal Rumble.
Jimmy Uso's wife, Naomi, has helped the duo get the best of the Bludgeon Brothers as of late. Can they recapture the Championships from the monstrous duo?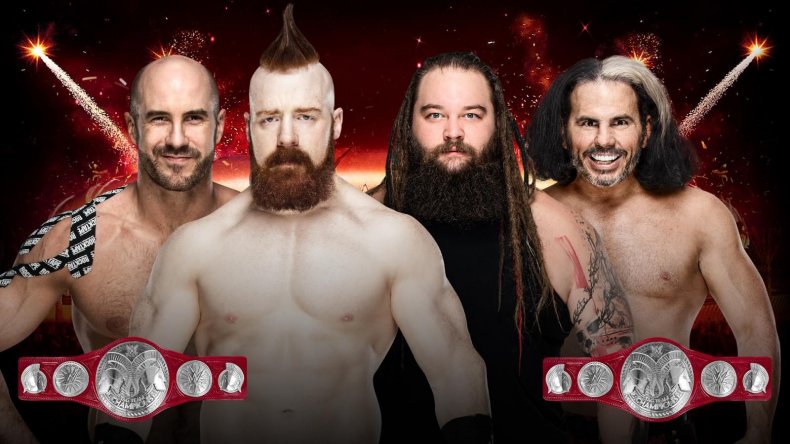 The Bar vs Matt Hardy/Bray Wyatt - RAW Tag Team Championship Match
After Braun Strowman and Nicholas vacated the RAW Tag Team Championships, the belts haven't found a home. The Bar enacted their rematch clause, while the unlikely pairing of Matt Hardy and Bray Wyatt fought their way to the Championship match at Greatest Royal Rumble.
The Bar were sent to SmackDown Live during the Shakeup, but will return to RAW if they win Will Hardy and Wyatt's expedition of gold start with the Tag Championships?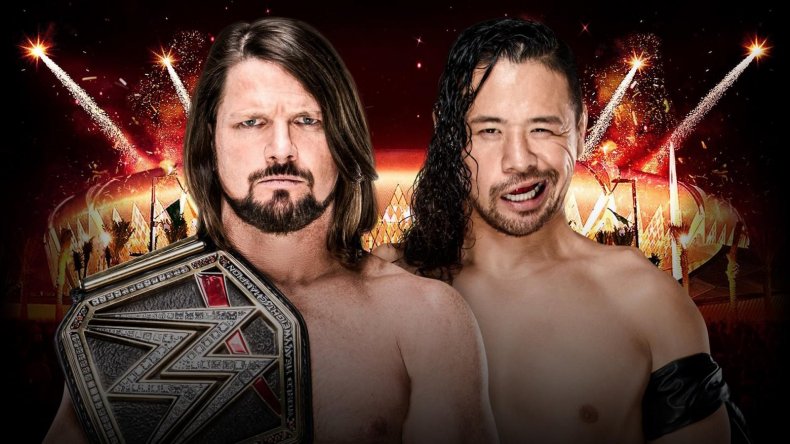 AJ Styles vs Shinsuke Nakamura - WWE Championship Match
AJ Styles and Shinsuke Nakamura had their rematch from WrestleMania 34 at the Greatest Royal Rumble, but the dynamic has shifted dramatically since the first time they faced off. After Styles retained his WWE Championship, Nakamura turned on him becoming a thorn in Styles' side on SmackDown for weeks.
With Nakamura taking out Luke Gallows and Karl Anderson this week, will Styles be able to get revenge for his comrades? Or will Nakamura capture his first gold in WWE?
Brock Lesnar vs Roman Reigns - Universal Championship Cage Match
Brock Lesnar retained his Universal Championship at WrestleMania 34, to the shock of the WWE Universe in attendance and watching on the Network. Lesnar now wants to destroy Roman inside of a steel cage to cement himself as the baddest, most brutal champion in WWE.
Will this be Roman's coronation? Or will Lesnar continue his year-long reign on top?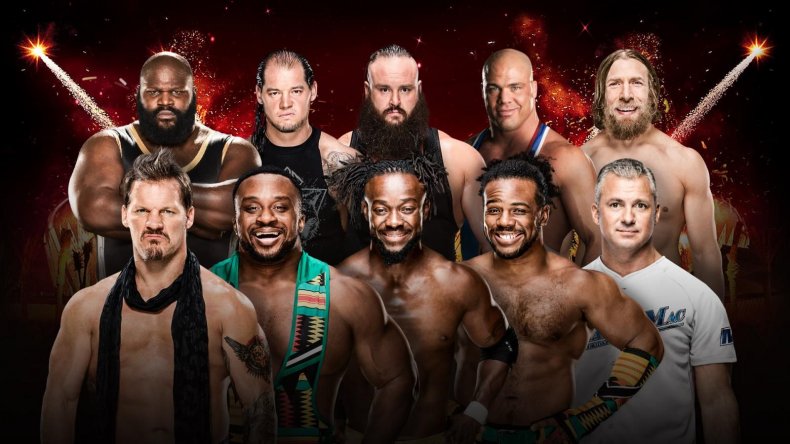 Greatest Royal Rumble Match
The 50-man Royal Rumble will bring current, past and future WWE Superstars in a giant spotlight match for the Saudi Arabia crowd.
Names like Chris Jericho, Daniel Bryan and Kurt Angle are some of the headliners for the massive Rumble match, but Superstars like Braun Strowman, Dolph Ziggler and The New Day will likely be standouts in this massive bout.
Here are the confirmed entrants for the Greatest Royal Rumble match.
Daniel Bryan
Braun Strowman
Kurt Angle
Shane McMahon
Chris Jericho
Mark Henry
Rey Mysterio
Elias
Kevin Owens
The Great Khali
Bobby Roode
​Baron Corbin
Big E
Kofi Kingston
Xavier Woods
Apollo Crews
Shelton Benjamin
Sin Cara
Chad Gable
Goldust
Titus O'Neil
Mojo Rawley
Dolph Ziggler
What do you think of the Greatest Royal Rumble card? Who do you think will come out on top in each match? Let us know in the comments section below.