'The Greatest Showman' Inspired by the Legend of P.T. Barnum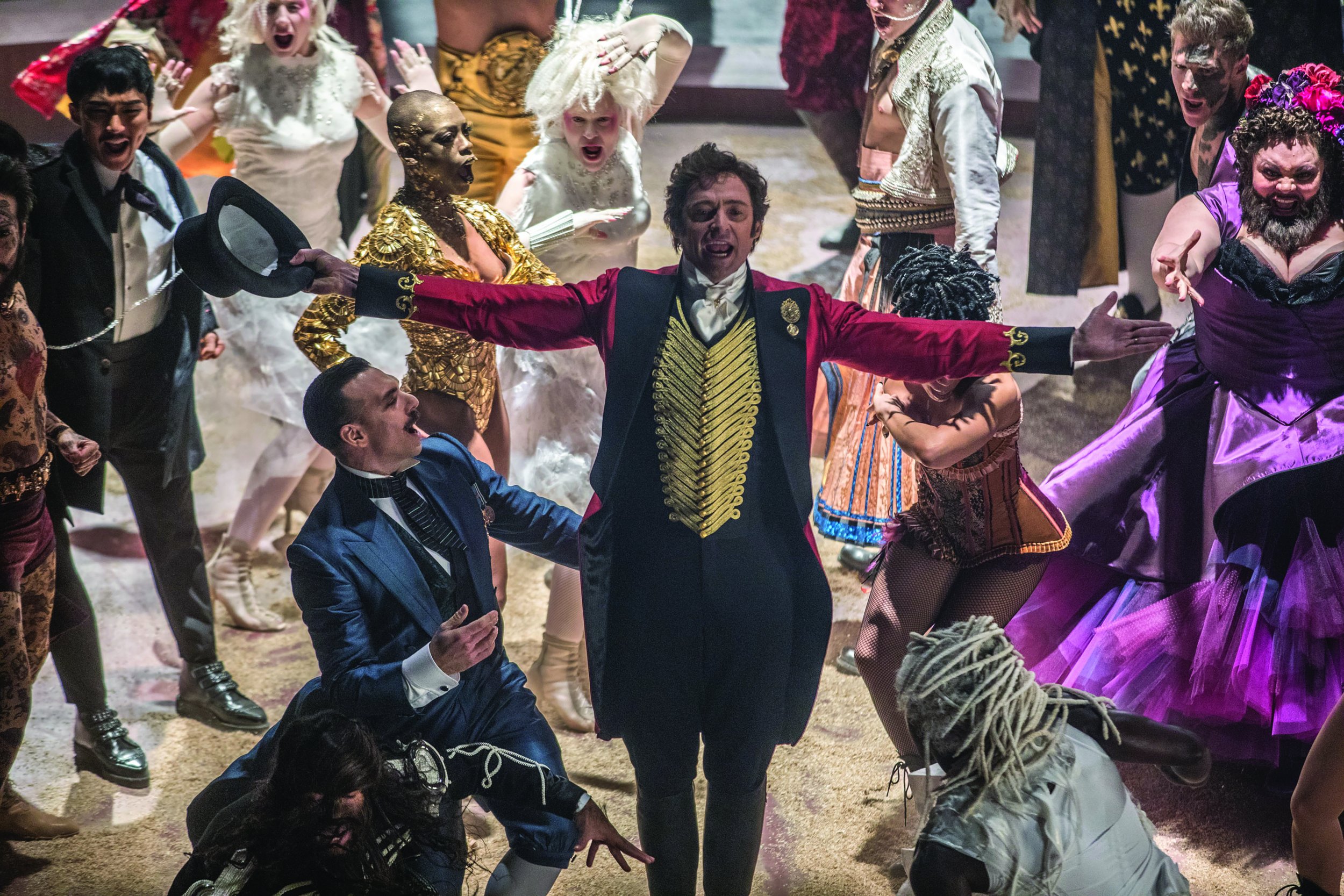 This article, along with others celebrating 110 years of the Greatest Show on Earth, is featured in Newsweek's Special Edition: The Circus.
P.T. Barnum famously described himself as a "showman by profession" despite having made it his business to have a finger in every possible pie during the free-for-all of capitalist scheming that would come to be known as the Gilded Age. Barnum himself once added to a description of his profession by pre-empting this very phrase, saying that, "all the gilding shall make nothing else of me." The fact that the gilding had been done by the man himself was immaterial—Barnum was, quite simply, allowed to tell tall tales. Few customers thought his "feejee mermaid" was the real McCoy, but his salesmanship, showmanship and charm made them feel they had received their money's worth all the same.
It's in this spirit of Barnum as a figure whose legend loomed even in his own lifetime that the film The Greatest Showman hopes to find its own audience this Christmas. Based not on Barnum's actual life story but a conglomeration of the very tall tales that seared him onto the American cultural landscape, the film aims to be exactly what the man was—larger than life.
The star of The Greatest Showman, Hugh Jackman, credits Barnum with nothing short of leading to "the birth of modern America: This idea that you could be who you want to be, that it doesn't matter where you're born or what school you went to." It's this passion for the material that led Jackman to champion The Greatest Showman for the better part of a decade before it was finally in the can. Working with director Michael Gracey, who added his own perspective that Barnum was akin to later visionaries like Steve Jobs, Jackman dedicated his time and energy to the project for years, helping to secure costars such as Michelle Williams, Zac Efron and Zendaya, whom Jackman admitted to Vogue he first heard about through his young daughter.
Building on the success of La La Land and stage musicals such as Hamilton and Dear Evan Hansen, The Greatest Showman hopes to be an integral part of the eventual revival of the musical genre in film. Its score is a blend of classic musical fare and more modern pop sensibilities that Jackman and company hope will anchor their larger-than-life hero. The film's look—carefully created by production designer Nathan Crowley, cinematographer Seamus McGarvey and costume designer Ellen Mirojnick—is a blend of steampunk and classic Americana that mirrors the feeling of the entire film being a grand yarn woven by Barnum to increase his own cultural largesse.
The film, according to Jackman and Gracey, also underwent an important change after the 2016 presidential election. Indicative of the kinds of changes this political upheaval brought to the script is a song Gracey plans as being the centerpiece of the score, "This is Me." Originally a throw-away jingle with a banjo accompaniment, the song became a tearful showstopper sung by the film's bearded lady. "It grew into a deeper idea that what makes you different makes you special," Jackman told Vogue. The film, they think, will represent the ideal that Barnum worked so hard to realize through his work—that celebrating differences of all kinds could bring Americans together in a meaningful way. For Barnum, this meant creating a diversionary mainstay in our culture that not only celebrated those who were different but also made them stars.
This article written by Senior Editor, Tim Baker, was excerpted from Newsweek Special Edition: The Circus. For more on the Showman P.T. Barnum and the evolution of the Greatest Show on Earth pick up a copy today.