Greece and Iran: Europe Should Grasp These Second Chances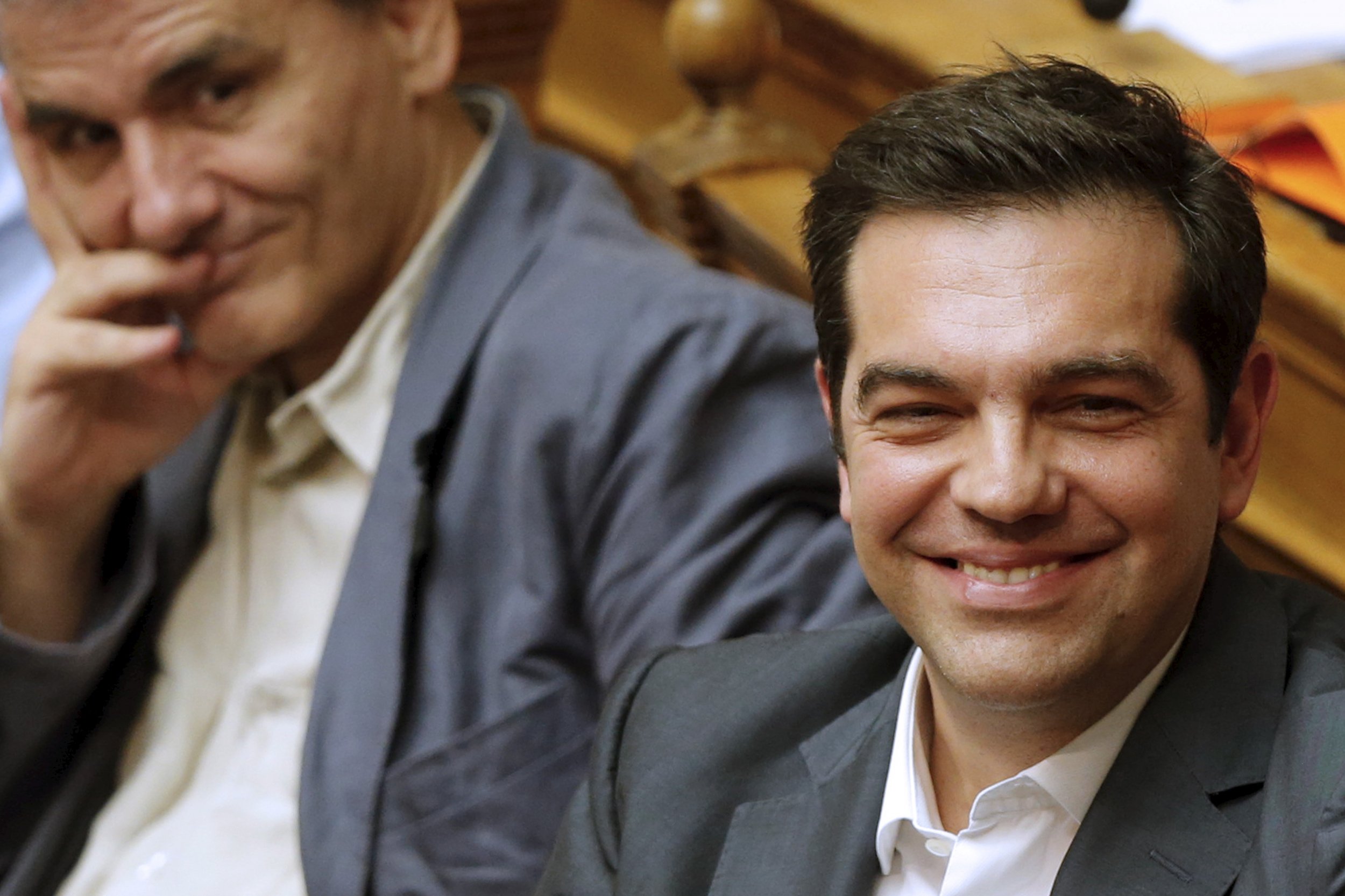 Alexis Tsipras, the Greek prime minister, and Hassan Rouhani, the president of Iran, each made momentous decisions during the week of July 13 that could spur or smother Europe's strategic ambitions.
Tspiras, the leader of Greece's radical left-wing Syriza party, managed to win parliamentary approval for sweeping austerity measures and reforms imposed by the EU, thanks to support from the opposition.
It was a huge turnaround for Tspiras, who was elected in January on the promise of getting rid of some very tough austerity measures demanded by the EU. With that parliamentary backing, international creditors are now prepared to grant Athens 86 billion euros ($94.6 billion) in new loans to keep its economy and banks afloat and to keep Greece, for the moment, in the eurozone.
Meanwhile, in Iran this week, President Rouhani agreed to a historic deal with the United States, France, Britain, China, Russia, Germany and the EU.
Under the terms of the nuclear deal reached in Vienna on Tuesday, Iran will be allowed to continue to enrich uranium but will have strict and verifiable limits on its enrichment program to prevent it from producing a nuclear bomb.
The deal ushers in a new security and strategic relationship between Tehran and Washington. This breakthrough would not have been possible without the decision by U.S. President Barack Obama to open secret bilateral meetings with Tehran in March 2013 and the election of Rouhani just a few months later, in June the same year.
Now comes the hard part for Greece and Iran, and for Europe.
It is far from certain whether Greece has the political will and ability to push through such radical reforms.
In essence, these reforms entail the modernization of Greece's state institutions that successive governments have neglected. Decades of corruption, lack of transparency, weak governance and clientelism have robbed Greece of independent elites capable of implementing such structural reforms.
It's going to require immense leadership from Tspiras to rally the public behind him for a reform agenda that will take several years to bear fruit.
The EU, especially Germany, could help in several ways.
Since German Chancellor Angela Merkel and her finance minister, Wolfgang Schäuble, are so staunchly opposed to any debt relief (or haircut) in contrast to the International Monetary Fund, Europe has to help Greece in different ways.
First, in the very short term, the EU should quickly support Greece's collapsing health system by providing medicine and equipment.
Second, it is high time that EU leaders put aside their pandering to populists and introduce a far-reaching policy to cope with migrants and refugees.
This problem is not going to disappear by EU security personnel patrolling the southern shores of the Mediterranean. Greece, for its part, is unable to deal with the issue. And the more the country's population has to cope with the austerity measures, the less it will be sympathetic to refugees.
Third, other EU member states that have delayed introducing reforms in their own countries must now also move ahead with such changes.
It is no coincidence that French President François Hollande wanted to soften some of the Greek austerity measures precisely because they were so unpopular—even though necessary. France has yet to embrace structural reforms.
By the way, under Merkel, Germany's own commitment to reforms has ebbed. The retirement age has been reduced and any discussion about reforming the tax system is all but taboo.
Finally, whether Tspiras can deliver or not, EU leaders cannot continue to dodge the issue of both political and economic integration. Merkel, so far, has doggedly refused to discuss Europe's future architecture.
It's a security and strategic architecture that is needed, not just because of the Greek crisis but particularly as other global actors like Iran embarks on momentous change.
The impact of ending the Western sanctions regime on Iran cannot be underestimated. The throngs of young people who took to the streets of Tehran once they heard about the deal struck in Vienna confirm this.
They want an Iran that will modernize, look outward and give them some perspective—issues that the religious leaders will not be able to suppress indefinitely.
Against such a background, Europe's role should not be confined to agreeing trade, energy and economic deals with Iran. In practical terms, the EU could boost its ties with schools and universities in Iran through exchange programs and invest in small and medium-sized enterprises to soak up growing unemployment.
But it's the geostrategic implications of the nuclear deal that Europe, along with the United States, must deal with.
The region is not going to become more stable overnight as a result of the deal. Saudi Arabia and Israel both see Iran playing a much greater role in the region, as if it weren't already doing that by supporting Hezbollah or being involved in Iraq.
In this respect, if Europe is to have any kind of strategic interest and ambition, it is best served by working much more closely with the United States, with Germany in particular reassuring Israel.
Judy Dempsey is a nonresident senior associate at Carnegie Europe and editor-in-chief of Strategic Europe. This article first appeared on the Carnegie Europe site.