Greece Backtracks Over Threat to Send Jihadist Refugees to Germany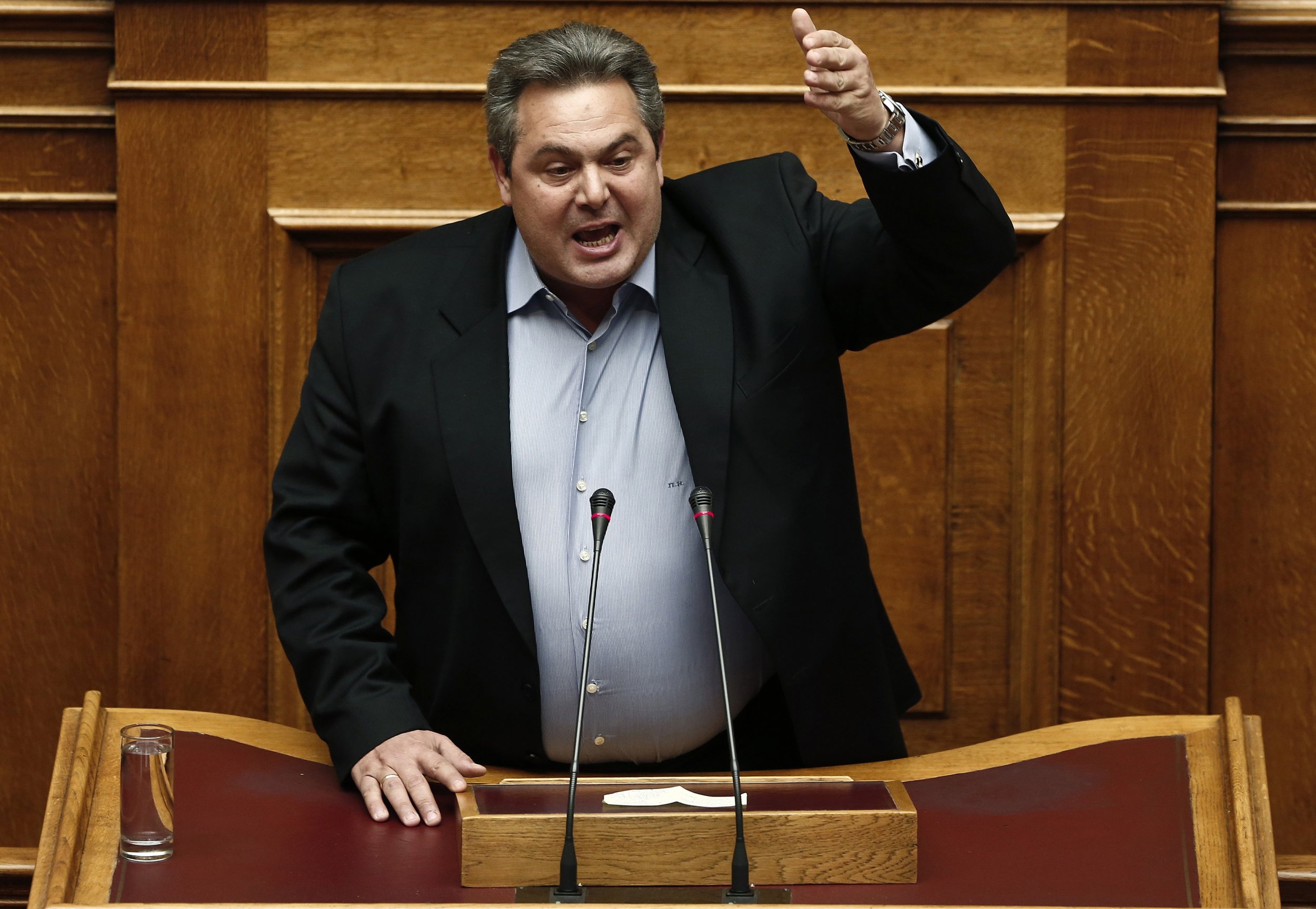 Greece has backtracked after its defence minister threatened to 'flood Germany with migrants', including Islamic State jihadists, unless Germany relented on its austerity demands.
Defence minister Panos Kammenos, who is also the leader of Independent Greeks (Anel), Syriza's right-wing partner in the ruling coalition government, made the controversial statement last Sunday when addressing party members.
"If Europe leaves us in the crisis, we will flood it with migrants, and it will be even worse for Berlin if in that wave of millions of economic migrants there will be some jihadists of the Islamic State too," Kammenos said.
At a meeting of EU interior ministers in Brussels last night, Greece's deputy immigration minister, Anastasia Christodoulopoulou said that the defence minister's statements were "not the position of the Greek government" and that Greece considers itself bound by European laws on refugees, according to German news outlet Süddeutsche Zeitung.
Kammenos' comments had prompted consternation from Germany. At last night's meeting, German interior minister Thomas De Maizière said: "We will ask very precisely what the official position of the Greek government is on this issue." German publication Die Ziet reported that he said that the debate over Greece's bailout programme should not be mixed with immigration issues.
Christodoulopoulou was not immediately available for comment.
The incident is the latest in a eries of public disputes between the two countries. Greek justice minister Nikos Paraskevopoulos said on Wednesday that he was prepared to sign a court ruling which would permit Athens to seize German assets in Greece as reparation for the second world war. And German finance minister Wolfgang Schaeuble has been forced to deny claims he insulted his Greek equivalent Yanis Varoufakis at a meeting of European finance ministers.
In 2013, the International Organisation for Migration estimated that immigrants made up 8.9% of Greece's population of 11.1 million. The European Court of Justice found in 2011 that 90% of all irregular entry into Europe was via Greece, and the Greek-Turkish border is the EU's target area in terms of tracking movement of Islamic State extremists into Europe.
The Times reported in February that the previous Greek government issued residency papers and travel documents to around 200 Syrian refugees in exchange for information on people smugglers. Many of these refugees then travelled to Germany to seek asylum.
Kammenos defected from the centre-right New Democracy party in February 2012 to set up Independent Greeks and has courted controversy before. In December last year, Kammenos was criticised after he said that Jews, Muslims and Buddhists enjoyed tax reliefs in Greece whereas the Orthodox Church was made to pay. His party became an unlikely coalition partner for left-wing Syriza after winning 13 parliamentary seats in January's elections, which boosted Syriza's 149 seats over the required majority.
The spokesperson for Independent Greeks was not immediately available for comment.