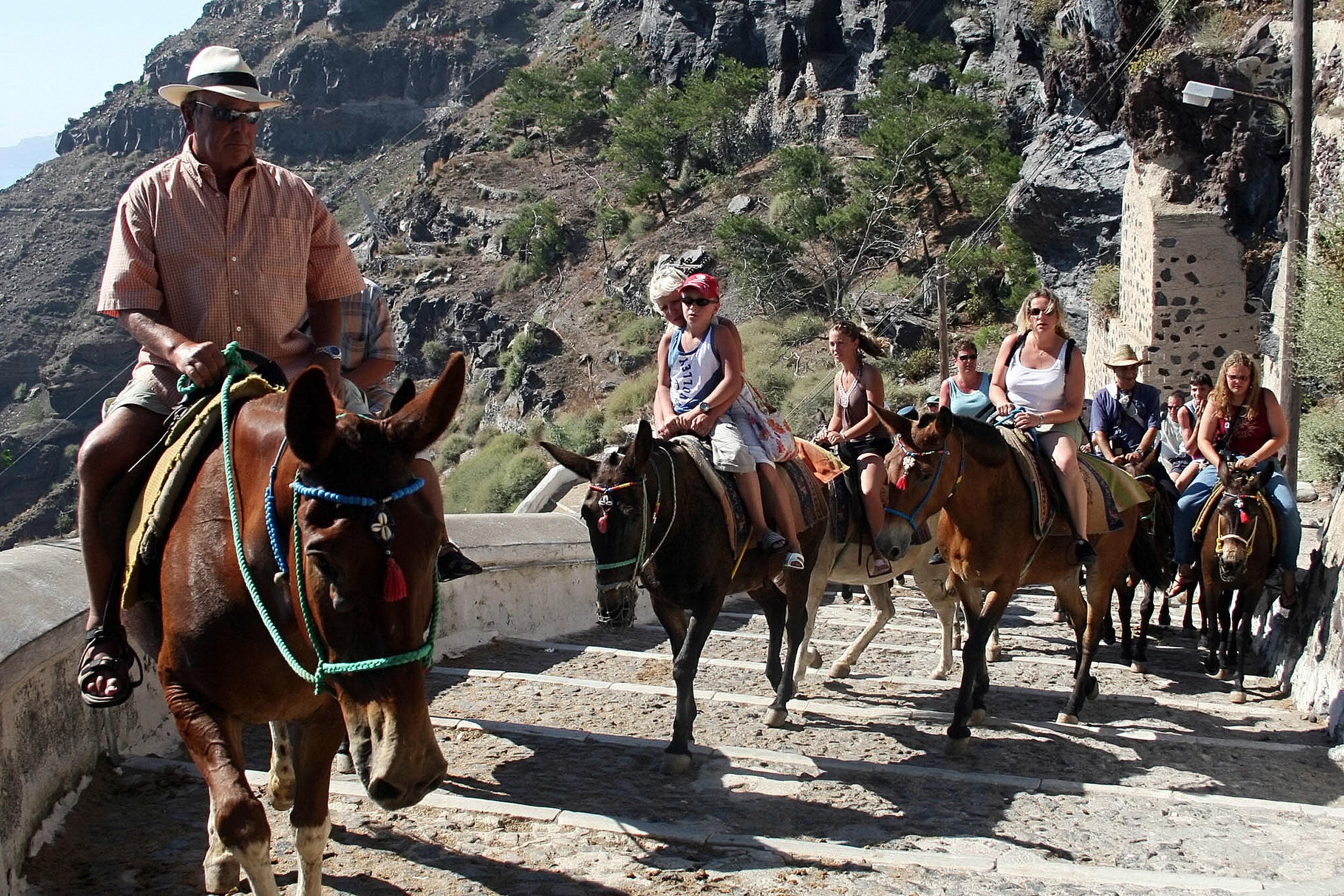 Greece has issued new regulations to protect working donkeys, specifically banning overweight tourists from riding them after reports that some of the animals had been crippled.
The policies were released by the European nation's Ministry of Rural Development and Food, Greek City Times reported on Tuesday. Numerous complaints were filed in summer, leading the government to take action.
"Working equines [a broad term for donkeys or horses] should not be loaded with excessive weight for their size, age or physical condition. The load cannot exceed the weight of 100kg, or one-fifth of their body weight," the regulations states. Additionally, the policy requires that the animals be "given appropriate and adequate food and fresh drinking water daily, into containers which cannot be contaminated and are cleaned at least once a day."
Animal-rights activists had warned that donkeys, particularly on the touristic island of Santorini, had been forced to work long hours, seven days a week while carrying "excessive" loads. They said that some animals had faced spinal injuries, as well as open wounds from ill-fitting saddles.
"It's recommended that animals should carry no more than 20 percent of their own body weight," a spokesman for the charity Help the Santorini Donkeys said, according to Yahoo7 News.
"The obese and overweight tourists, combined with the lack of shade and water, as well as the sheer heat and 568 cobbled steps, is what is causing such a problem," the spokesman added.
Activists had even launched demonstrations in the Greek capital of Athens to raise awareness about the donkeys' plight. Elisavet Chatzi, 45, who joined the movement, hailed the government's decision as a positive step.
"It's a very big step, I think all our hard work has paid off," the activist told British newspaper Metro. "We have won our fight because of the international media attention on the topic. No one could ever believe that new regulations would be set."
Donkeys are frequently used on Santorini and other Greek islands to transport tourists over hilly and steep terrain that cannot be traversed by vehicles. As tourism has reached a record high, with 32 million visitors expected this year, the animals have faced increasing pressure. Environmental activists have also warned about the broader implications of a growing number of tourists on the country's picturesque islands.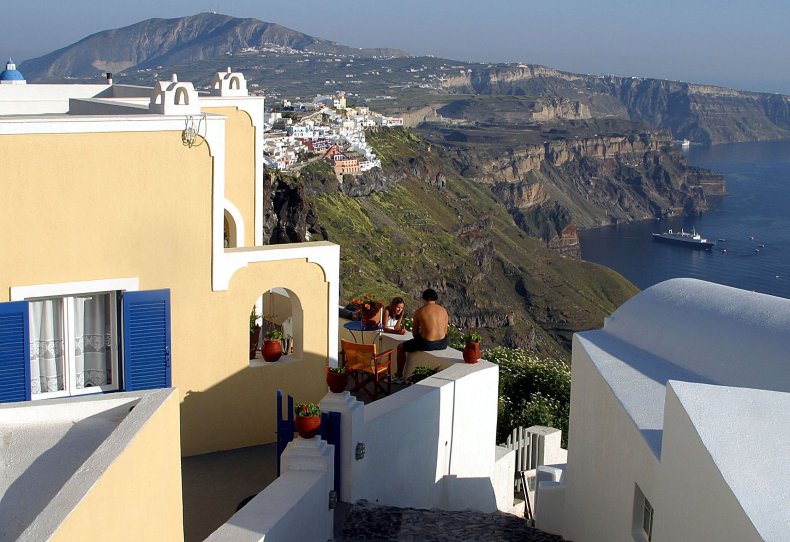 "We can't have small islands, with small communities, hosting one million tourists over a few months. There's a danger of the infrastructure not being prepared, of it all becoming a huge boomerang if we only focus on numbers and don't look at developing a more sustainable model of tourism," prominent environmentalist Nikos Chrysogelos told The Guardian this summer.
While moving to protect donkeys may be a small part of addressing risks, some don't see the regulations as going nearly far enough.
"We were content with the bulletin because the purpose of our organization is to bring matters to light and initiate conversation," Maria Skourta, 42, the leader of the Athens branch of Direct Action Everywhere, an animal liberation group, told Metro.
"But our goal is not to improve the lives of slaves, is to free them entirely," she explained. "[While this means they will stop carrying overweight tourists], the donkeys are still forced to carry cement, appliances, and all sorts of heavyweights."