Greece Closes In On Third Bailout Deal Worth 86 Billion Euros: Reports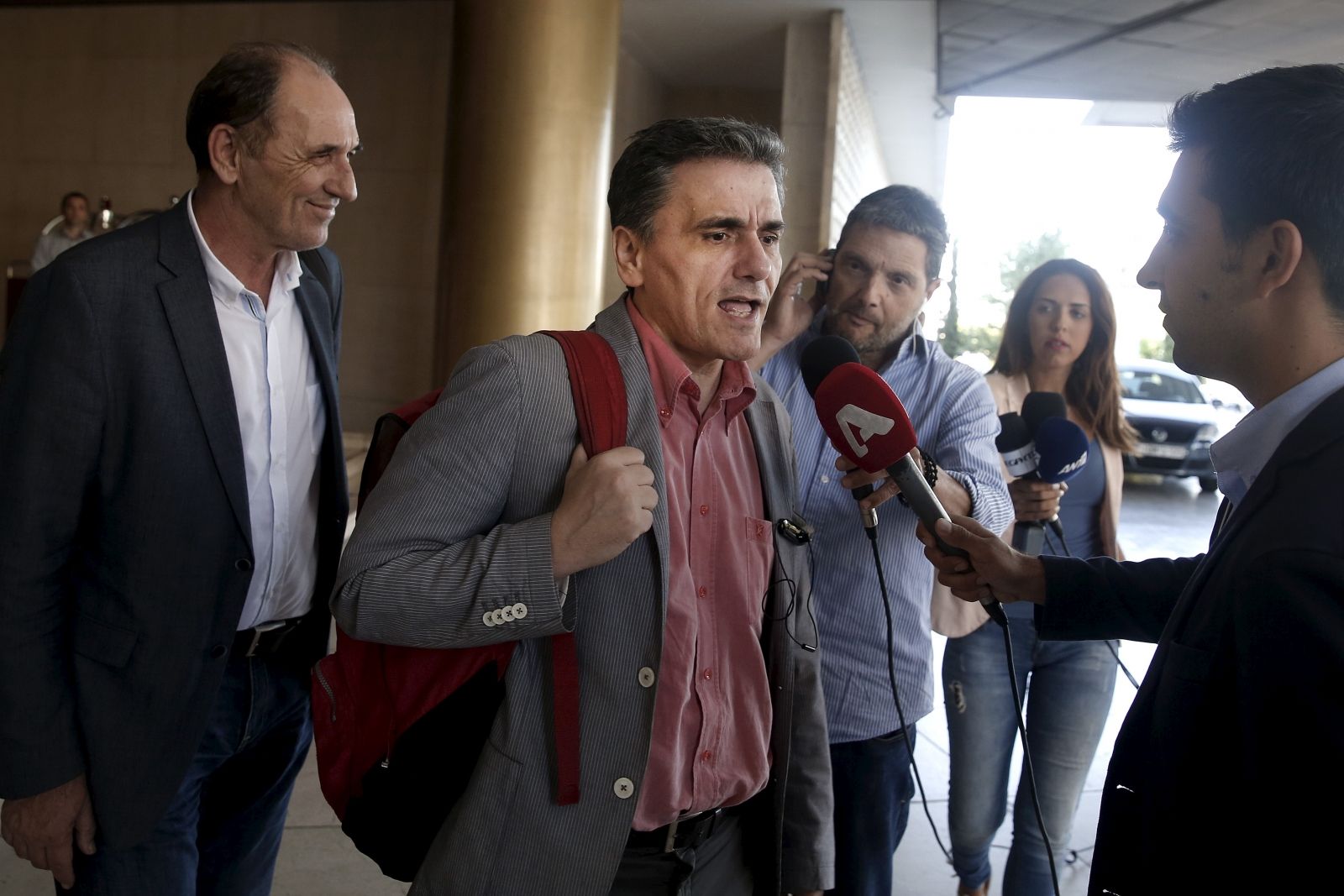 Greece has all but finalized the terms of its third bailout from international creditors, with only a few small details remaining, according to the country's Finance Minister.
AP reported that, upon emerging from all-night talks with Athens's creditors, Finance Minister Euclid Tsakalotos told reporters: "I think we are very close." Tsakalotos, who replaced Yanis Varoufakis as Finance Minister after the latter stepped down in July following Greece's referendum on the bailout terms, added that just "two or three very small details remain" before the deal is completed.
Reuters quoted an unnamed Greek Finance Ministry official who said that "an agreement has been reached" and that the "minor details" would be ironed out imminently. "Finally, we have white smoke," the official said. According to Reuters, the deal is thought to be worth up to 86 billion euros ($95 billion), though this has not been officially confirmed. Athens expects the deal to be ratified by Parliament on Wednesday or Thursday, before being checked by eurozone finance ministers on Friday. Greece needs the first tranche of bailout funds to be delivered by 20 August, when it due to repay a 3.2 billion euro ($3.5 billion) debt to the European Central Bank (ECB).
The deal requires Alexis Tsipras' government to immediately implement 35 prior actions, including phasing out early retirement, reviewing social welfare arrangements, deregulating the energy market and continuing with a privatization plan, according to Greek newspaper Kathimerini, which claims to have seen a copy of the deal. Greece has already begun selling off state assets including airports, ports and motorways after the Syriza party U-turned on its initial opposition to privatisation. Kathimerini adds that Athens hopes to receive some 25 billion euros ($27.5 billion) in the first tranche of funding, which would allow it to reduce government arrears and begin recapitalising its banks as well as meeting the 20 August payment.
However, German officials cautioned that the deal must not just be a temporary stopgap and urged Greece to consider its "business model" in order to make the deal sustainable over the next three years. "We're talking about a programme for three years, it needs to be negotiated thoroughly," the German Deputy Finance Minister Jens Spahn, told ARD television. "It must be convincing that it's not just about 20 August." Germany has maintained a tough line on Greece throughout the country's financial crisis. On Monday, a German Finance Ministry spokesman urged the creditors attach strict conditions to the new deal by tying bailout payments to progress made by Athens on implementing reforms.
If agreed, the deal would constitute Greece's third international bailout in five years, totalling some 240 billion euros ($263 billion) according to AP. The Left-wing Syriza government agreed to negotiate a third bailout with its creditors last month after reportedly being just hours away from leaving the eurozone.