Eurozone and IMF Demands Would Push Greece's Poor to the Brink of Starvation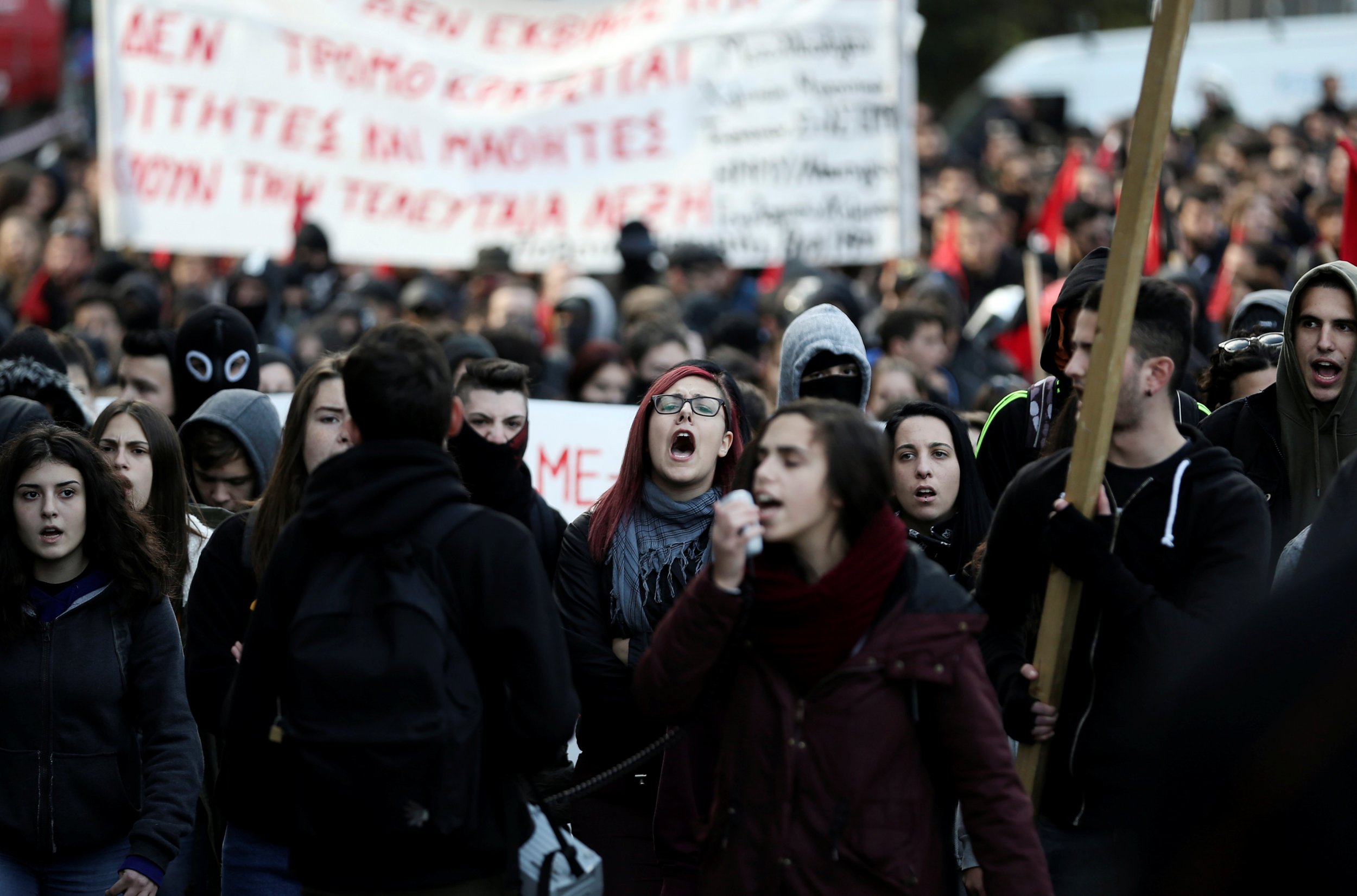 In an article published this week on the International Monetary Fund (IMF)'s blog, the IMF's Economic Counsellor, Maurice Obstfeld, and the head of its European Department, Poul Thomsen, have argued that the IMF is not asking Greece for more austerity.
Yet, they argue that Greece has an income tax regime that exempts more than half of the households from any obligation and an "extremely generous" pension system that has a budgetary implication of nearly 11 percent of GDP annually (versus the average for the rest of the Eurozone of 2.25 percent of GDP).
Consequently the IMF demands new pension cuts—the 14th in row within the last six and a half years—and a further lowering of the tax exemption level for low-income citizens.
But the IMF not only demands more austerity, it essentially proposes pushing poor people towards the edge of starvation. Accepting more measures would mean immensely more suffering for a huge number of Greeks. It should be mentioned that after the latest slashing of pensions earlier in 2016, the new median pension has fallen to 665 euros per month, which is only marginally higher than the minimum level of subsistence, estimated at 580 euros per month, according to the International Labour Organization.
As far as the tax exemption level is concerned, it stands right now at about 8,600 euros per year, which is also only marginally higher than the minimum level of subsistence calculated on a yearly basis.
And the fact that the European institutions have concluded that a one-time Greek government Christmas relief package for persons with low pensions appears to be out of line with the existing agreements, creates unnecessary tensions. All sides should work together to find a reasonable compromise, for the sake not only of Greece but also of the European integration project.
Serious reform efforts should instead concentrate at combating monopolies in the Greek market. Monopolies take advantage of Greece's small size and its geographical particularities to keep prices at a level that for some items is higher than those in Germany for example, where consumers have much higher incomes, on average.
Furthermore, tax revenues could and should be raised, not only for Greece but for many other states as well, through more efficient interstate cooperation in order to tackle tax evasion and tax avoidance, which costs an estimated 190 billion euros per year for the EU as a whole. In such a cooperative transnational context, the benefits for Greece could stand at around a billion euros, much more than could be expected by squeezing vulnerable social groups.
Related: Greek opposition leader Kyriakos Mitsotakis on why the country is done with populism
As far as the budget costs of the Greek pension system are concerned, those could be lowered as a percentage of GDP if unemployment was to be reduced from its current level of about 23 percent, which is the highest in Europe, to something closer to the EU's average of 8.3 percent. This would mean more social contributions from working people and enterprises alike and fewer needs for state subsidies.
This brings us however to the core of the problem. The main obstacle for doing business and thereby creating jobs in Greece is the fact that the cost of borrowing is almost prohibitive for private enterprises, because it is also prohibitive for the Greek state (i.e 10-year bonds are being traded in the secondary market at an annual yield of almost 7 percent), since public debt stands at an obviously unsustainable 175 percent ratio to the GDP.
Removing this obstacle is possible only if the other Eurozone member-states concede to a substantial debt relief for Greece, as Obstfeld and Thomsen admit.
Such a debt relief would also mean that the lender states will in due time get back this part of their credit that can be refinanced through money markets. The other option would be to push Greece towards default and Grexit, which is in not in the interest of anyone.
Kostas Chrysogonos is a Syriza MEP and a professor of constitutional law at Aristotle University of Thessaloniki.