Greece Launches Frantic Crackdown on Tax Evaders Ahead of Repayments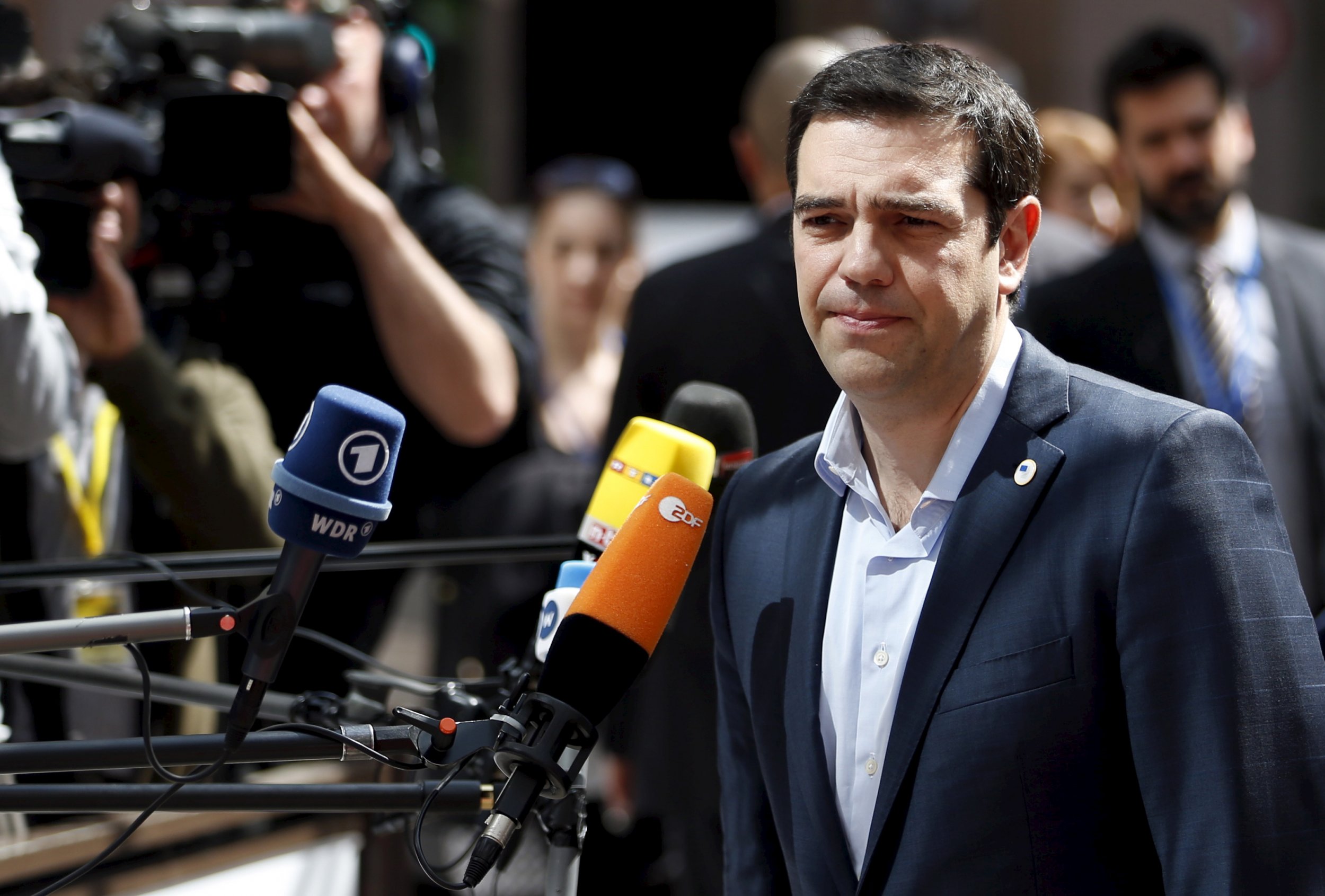 Greece's desperate bid to fund debt repayments by clamping down on tax evaders is doomed to fail, according to analysts.
Leonidas Bobolas, the head of Greece's largest construction firm was arrested on Wednesday and not released until after he had paid €1.8m in back taxes, despite the fact he had been given until 30th April to make the repayment.
This was the first case of a high-profile businessman being arrested since the left-wing Syriza came to power in January on a mandate which included raising at least €1bn from tax arrears.
However, this crackdown will have little impact on meeting Greece's upcoming debt repayments, starting with the €1bn which they are due to pay the International Monetary Fund in early May, says Jennifer McKeown, a senior European economist at London-based analysts Capital Economics.
"It's not surprising that the Eurogroup is a bit sceptical about how much Greece is going to raise from these measures. It would certainly help to clamp down on tax evasion but it's very unlikely that these measures are going to come up with the sums required," she says.
Leonidas Bobolas, head of the construction firm Ellaktor, was detained on suspicion of tax evasion and money laundering and represents the first big scalp for the Greek government in its campaign against large-scale tax evaders.
Government data suggested that some €70bn was owed in unpaid tax at the end of 2014. Transparency International found the country's opaque tax code and corruption of tax collectors meant evasive tax arrangements could be set up for as little as €100.
In a blog written ahead of today's meeting with euro zone ministers in Riga, Latvia, Greek finance minister Yanis Varoufakis said one of the key reforms the government was proposing was the creation of a fully independent tax commission to tackle the problem.
"Whenever a big fiscal squeeze is needed, politicians say they will eliminate loopholes and cut tax evasion," says Ben May, senior euro zone economist at global consultants Oxford Economics. "That's not to say there isn't scope in Greece to eliminate tax evasion but whether it's something you can achieve overnight is another matter."
Greece was lambasted by Eurogroup partners at the Riga meeting today for taking too long to produce an adequate bill of reforms, with Varoufakis reportedly accused of time-wasting as the crisis enters a critical phase, as Athens seeks to pay wages and pensions of €2bn whilst fulfilling its debt repayments.
Tax evasion remains an endemic problem in Greece according to Jack Blum, who advised the government of George Papandreou on tax evasion and is a former U.S. Senate staff investigator.
Blum believes the crackdown could provide a long-term solution to Greece's financial woes, though he admits it is unlikely to raise the required amount demanded by its creditors by the forthcoming deadlines.
"A baseline condition for solving Greece's financial problems is collecting unpaid tax. Over time, this effort is going to make an enormous difference but it won't necessarily raise billions of euros in the first couple of months," says Blum, who is now head of the U.S. branch of the Tax Justice Network, a research and activist group which campaigns against tax avoidance and evasion.
In 2010, then French finance minister Christine Lagarde passed a list of more than 2,000 Greeks to Papandreou's then government. Those on the list had holdings in the Geneva branch of HSBC and were suspected of tax evasion.
In March this year, former Greek finance minister George Papaconstantinou was cleared of tampering with the list after being accused of removing the names of family members found on it.
Blum says that the current government is taking the problem seriously but that it will take time to reform the culture in a country where there has been a "tradition" of not paying tax.