Charity Warns Of Danger Of Greek Refugee Camps 'Bursting At The Seams'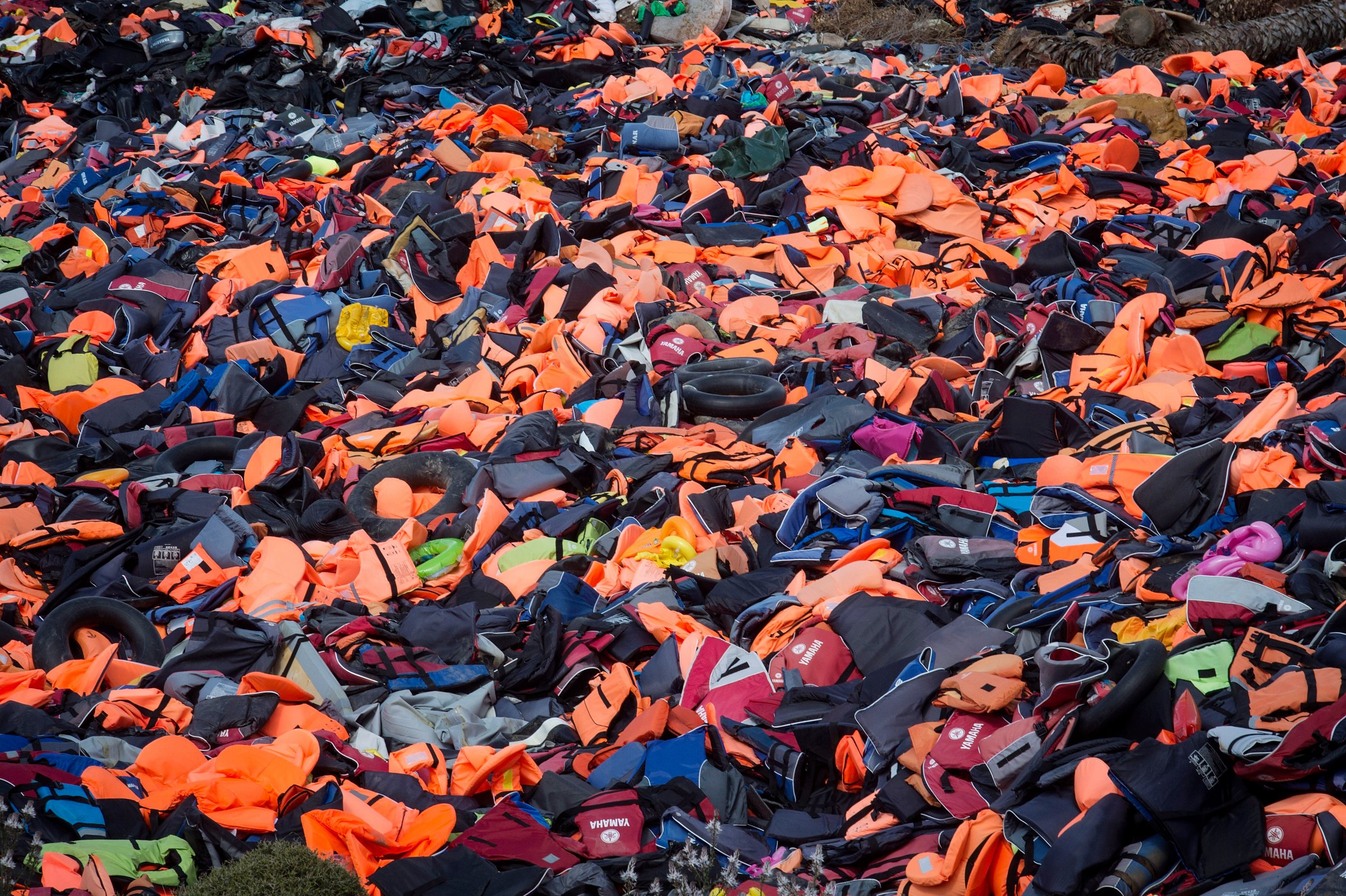 The charity Save the Children has warned that swelling refugee arrival numbers in Greece has left camps "bursting at the seams," endangering the welfare of asylum seekers.
The numbers of refugees arriving on Greece's islands, mostly from Turkey, had dropped to near zero since May, after a deal was signed with Turkey aimed at keeping refugees from making the crossing to Europe.
But as the weather warms and amid political unrest in Turkey, the numbers making the trip have grown again, with arrivals to the islands during the first 14 days of August increasing by 144 percent compared to the first 14 days of July.
And while the numbers are below the levels seen at this time in 2015, Save the Children said that closed camps and limited movement to the mainland mean that the facilities on the islands of Lesbos, Chios and Samos are "bursting at the seams."
The charity said there are now more than 10,300 refugees and migrants, including approximately 3,800 children, stranded on a handful of Greek islands.
"We're nearly back at square one. As the number of arrivals creeps up again, we're starting to see scenes reminiscent of last summer. Except this time, most asylum seekers are unable to continue their journeys, and are trapped on the islands, in overcrowded facilities, and under the blazing sun," said Katie Dimmer, Save the Children's director of operations in Greece.
"It's absolutely disgraceful that refugees and migrants have been living in dirty, unsafe conditions for more than four months with no end in sight," Dimmer continued. "The EU must immediately provide more resources to Greece to improve accommodation facilities, and speed up the processing of asylum claims and the relocation and family reunification programs."
Charity Warns Of Danger Of Greek Refugee Camps 'Bursting At The Seams' | World