Greece Rejects EU and IMF Demands for Tax Rises and Income Cuts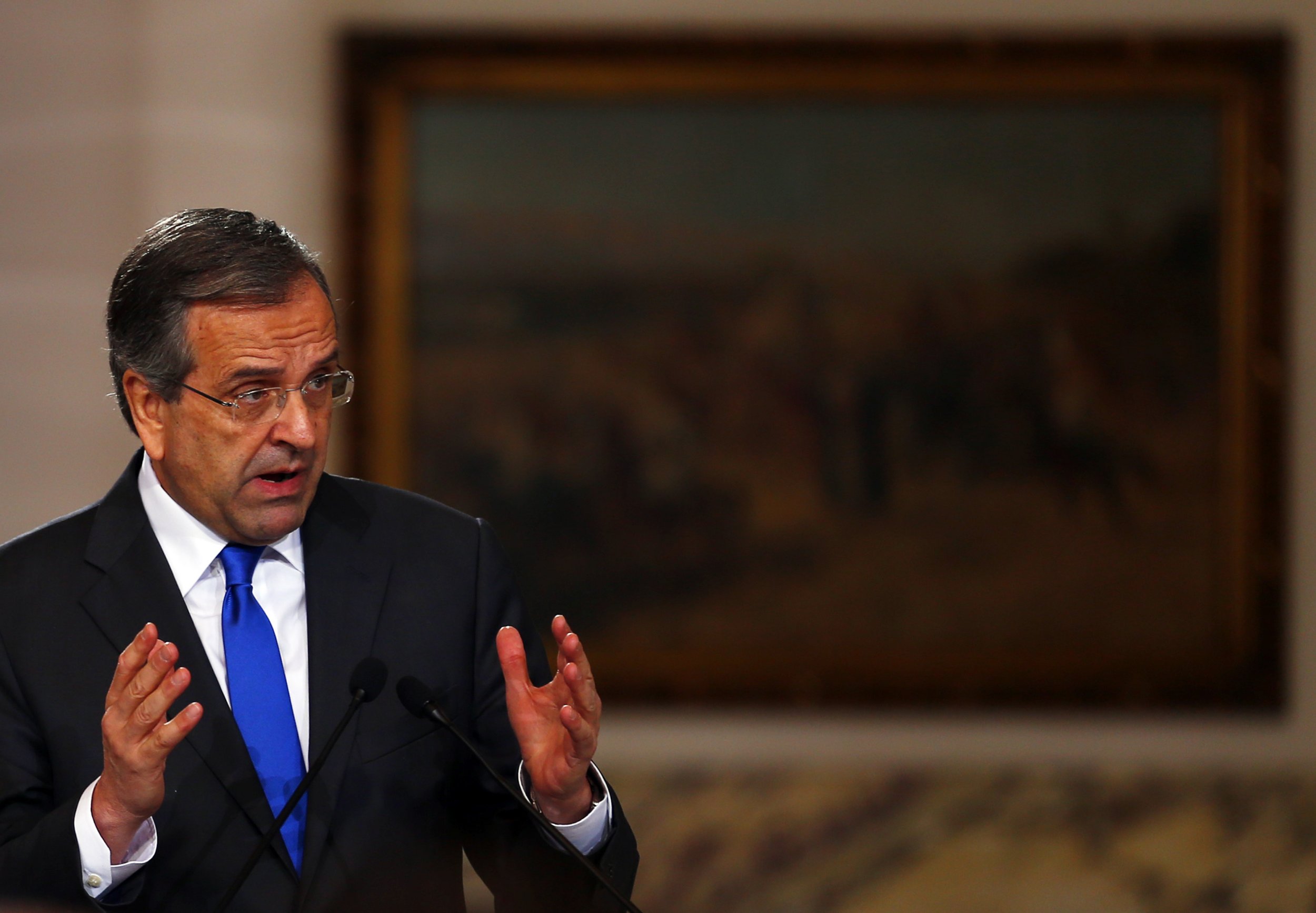 Greece has rejected its international lenders' demands for tax rises and income cuts next year, Prime Minister Antonis Samaras said on Tuesday, arguing such measures would be disastrous for the country which has emerged from a deep economic recession.
Talks with EU/IMF inspectors have dragged on for weeks without agreement on next year's budget, leaving Athens short of time to wrap up its final bailout review by a Dec. 8 deadline and pave the way for an early exit from the bailout by the end of the year.
"Greece has done a lot already," Samaras said during an economic conference.
"As we are negotiating our final review, several conditions have been set including tax rises and income cuts but we have rejected them," he said, adding that the government had accepted some other measures instead, without providing details.
A rise in the value-added tax rate for hotels and pension reforms are among the measures which are being discussed with lenders, government officials have said.
The finance ministry acknowledged on Tuesday that lenders had been demanding additional measures in the belief that Greece would fall short of its budget target next year. It said Athens disagreed with the assumption of a shortfall.
If the government's estimates for a balanced 2015 budget were wrong, Greece would take extra measures within the year, Samaras said, adding that political uncertainty was weighing on the negotiations and was the country's biggest problem.
Greece could face early elections next year, depending on the outcome of a separate vote to elect a president. The latest opinion poll by the Pulse agency showed the main opposition, the radical leftist Syriza party, would win with 29.5 percent of the vote if national elections were held now.
Speaking at the same conference earlier on the day, Syriza leader Alexis Tsipras promised that if elected, he would swiftly scrap the country's EU/IMF bailout without waiting for the outcome of talks with lenders.
"We will replace the bailout with (Syriza's) program from the initial days of our government, before and regardless of the outcome of the negotiation," Tsipras said.
"This program aimed at healing our wounds and restarting the economy will be implemented irrespective of, and beyond, the process of tough negotiations, which we know won't be easy."
Syriza's plan to reverse austerity cuts includes hiking the minimum wage and reinstating Christmas pension bonuses.