Greece Reports at Least 7 Dead as 2 Boats Carrying Migrants Sink Within 2 Days
At least seven people have been confirmed dead after two separate boats carrying migrants sank off the coast of Greece within a span of two days. Three were confirmed dead after a vessel went down near the southern Greek island of Folegandros late on Tuesday, and an additional four were killed when a sailboat sank off southern Greece on Thursday.
The sailboat was laden with dozens of migrants but went down when it struck rocks, authorities said Thursday. The coast guard said four bodies were found in the water around a rocky islet near the island of Antikythera, about 145 miles south of Athens, after the accident.
It was the second deadly incident in as many days.
On Tuesday night, a boat that sank near the island of Folegandros was experiencing engine failure and started taking on water. The coast guard said that 12 people, all of whom were believed to be from Iraq, were successfully rescued from an inflatable dinghy.
"The survivors made it onto a dinghy that was tethered to the [bigger] vessel. Only two of them were wearing life jackets," Nikos Kokkalas, a spokesman with the country's coast guard, told state-run ERT television.
Three unidentified male bodies were recovered from the sea after the incident. Most of the survivors said that 32 people were on the larger vessel before it sank, but one said there were as many as 50, potentially leaving dozens still unaccounted for.
"We always presume the worst-case scenario, in this case, that 50 people were on the boat," Kokkalas said.
Greek authorities launched an extensive rescue mission with the hopes of recovering more survivors. A navy frigate, coast guard vessels, merchant ships, private vessels and a military transport plane all helped scan the water for those reported missing.
But authorities were beginning to worry Wednesday about the chances of survival as more time passed.
"Efforts will continue but in waters that are very cold and very deep the chances of finding anyone [alive] are decreasing by the hour," Kokkalas said. "Our fear is that most simply didn't manage to get off the boat and would have sunk with it to the bottom of the ocean."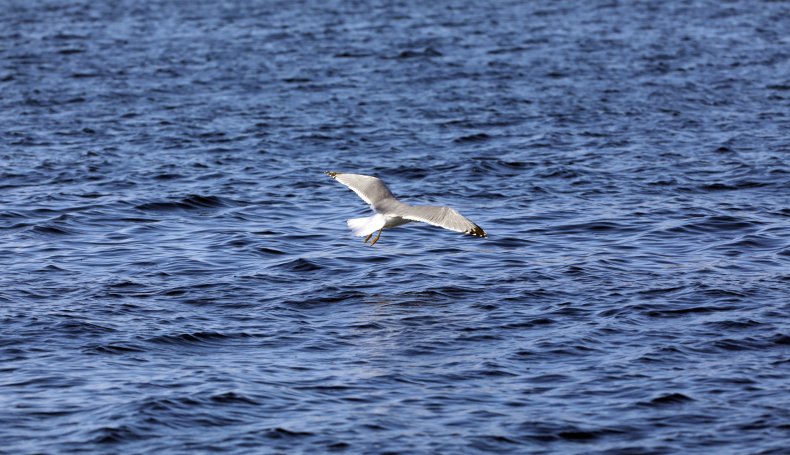 The coast guard said about 90 survivors from the Thursday accident were assembled on the islet and were due to be rescued, while patrol vessels were searching for people possibly missing at sea.
Antikythera lies between the southern Peloponnese peninsula and the island of Crete.
Greece is a popular entry point into the European Union for people fleeing conflict and poverty in Asia, the Middle East and Africa. Most attempt to cross in dinghies from Turkey to nearby Greek islands, but an increasing number are attempting the more perilous journey from Turkey to Italy, which leads through the southern Aegean Sea.
The Associated Press contributed to this report.