Greece Sees Largest Decline in Press Freedom in the World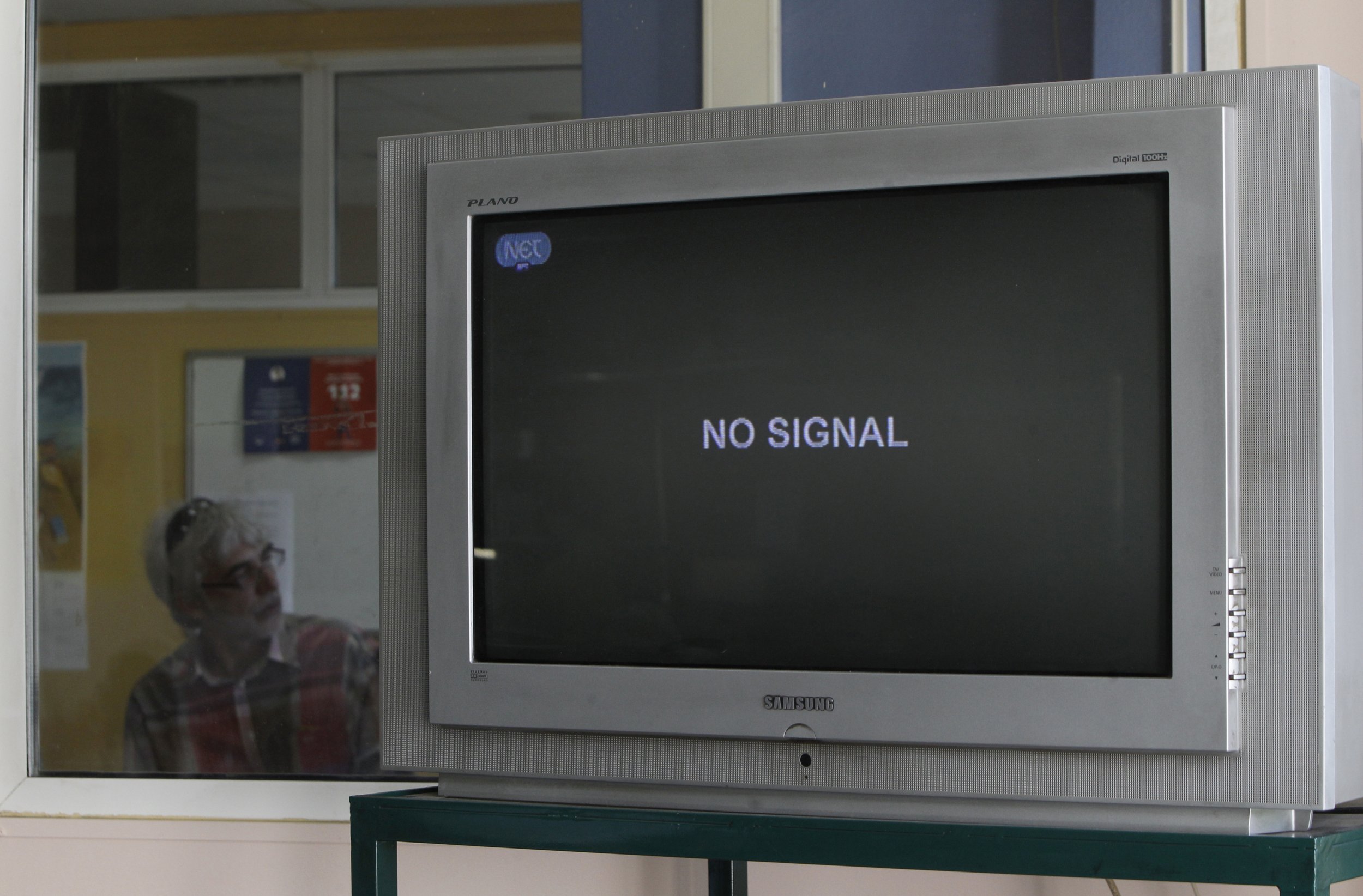 Greece's press freedoms have been restricted dramatically in the past five years due to political interference, media monopolies and the country's troubled economy, according to a new report from a democracy thinktank.
In its annual press freedom rankings of 199 countries, Freedom House credits Greece with the biggest decline of any country in the past five years.
The authors write that Greece's score fell in 2014 "because of further government and partisan interference in the media, as seen in restrictive legislative changes to the broadcast market, the creation of a monopoly on digital transmissions through a flawed tender, and politically biased news coverage surrounding elections".
It points to political interference under the previous New Democracy government which was in power in 2014, relating to appointments and editorial decisions at the new state broadcaster, Nerit.
Elen Aghekyan, one of the report's authors, says there has been "very direct government involvement" in the public broadcaster. The previous broadcaster ERT was shut down in 2013 to signal a departure from "corrupt practices", but last year, according to Aghekyan, the government changed content multiple times, thus influencing the coverage of rival political parties. The left-wing Syriza party now lead a coalition government following elections in January this year.
The report also argues that Digea, a broadcasting company, established a digital broadcasting monopoly due to a flawed government tender - the company now has responsibility for all free digital terrestrial television in Greece.
Other press freedom NGOs such as Reporters Without Borders (RSF) have echoed similar findings in their press freedom ratings. In 2014, RSF said Greece had fallen 50 places in the world rankings over the past five years.
"Even before the economic crisis there was a media crisis in Greece," says Nikolia Apostolou, a freelance journalist based in Athens.
"The mainstream media were owned by a very small number of business owners - they were not just publishers, they were national contractors as people would call them. They would build highways, and publish newspapers. They would use them to pressure the government."
"The politicians had very close ties to the business owners and some journalists. It's a very small group of people having too much power in their hands."
Apostolou says she is not hopeful for the future of the media in Greece, even with the current government trying to reopen the previous state broadcaster.
"I've worked on Greek TV in my first job and since then I decided not to work for Greek media anymore. I'm hopeful there are some interesting websites coming out, but there is a problem in funding and finding advertisers."
Paul Anastasi, who works in Athens as a foreign correspondent who writes for The Telegraph in the UK, agrees that the economic crisis has made things tougher for less established media organisations.
"Press barons in Greece, as in other developing countries, use the media to promote their business interests," he says. "The biggest media owners in Greece have it as their secondary job. They have business interests in construction, public works, contracts, oil imports, and media is usually the platform to promote their interests."
"So they can handle the press crisis better, they have other sources of income. The other weaker media establishments who don't have other business interests are faring less well."
Anastasi however denies that there is significant political suppression in the media, adding "I don't feel suppressed in any way, I don't feel barred from access to information".
The main problem according to him, is the new government's failure to give daily press briefings: "Our problem is we don't get the daily government briefings. It was a really good platform, you ask them whatever you want. They could avoid questions and so on but it was a daily confrontation in a friendly but critical atmosphere and that's what we miss."
The authors of the Freedom House report argue that Conditions for the media in general deteriorated in 2014, "as journalists around the world faced mounting restrictions on the free flow of news and information, including grave threats to their own lives." North Korea was rated the least free country on the planet for the media, while Norway retained its title as the most free.