Greece: Subway Construction Unearths Ancient Aphrodite Statue and Stunning Mosaic Floors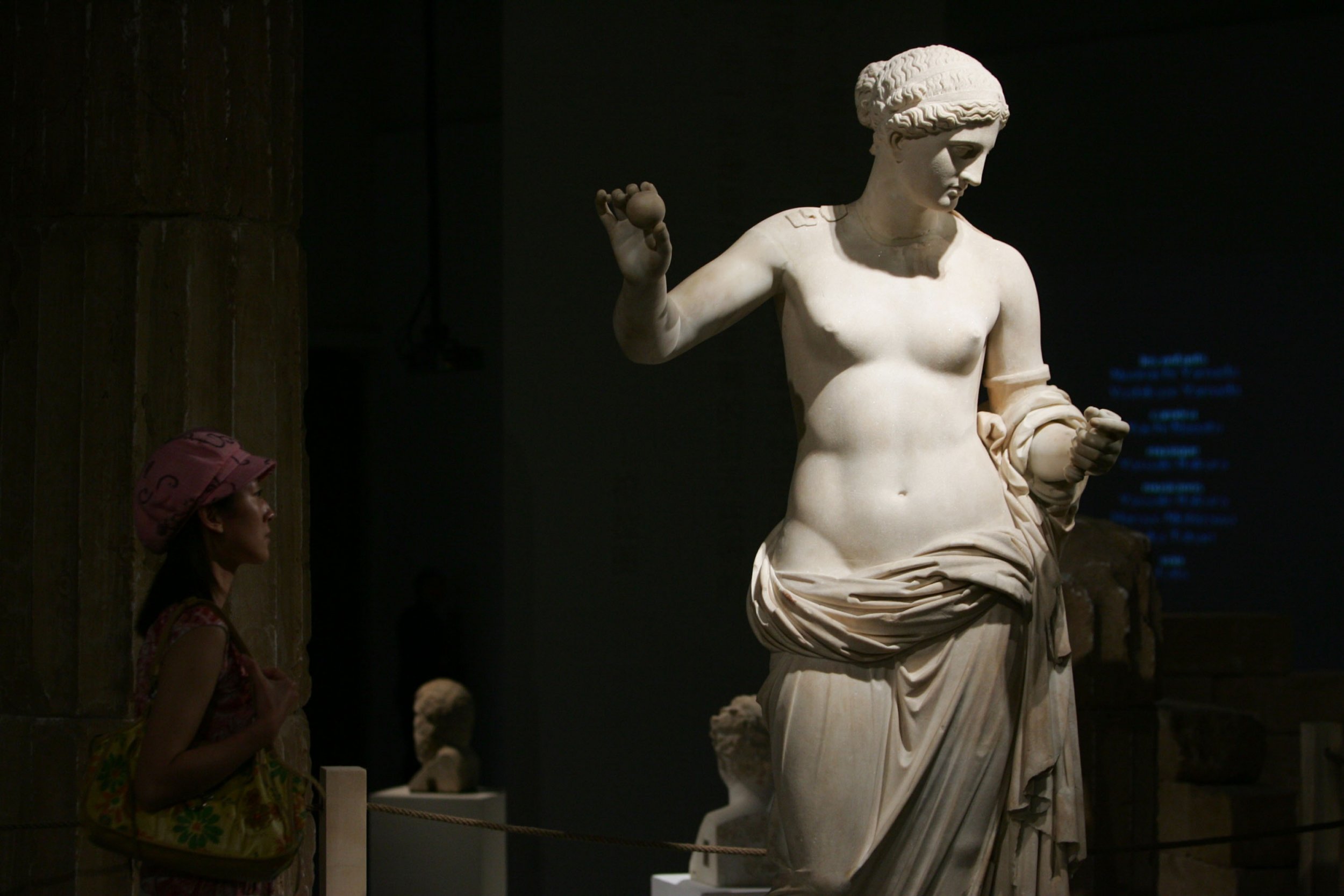 A headless statue of Aphrodite was discovered during subway work in the Greek port city of Thessaloniki, which have been ongoing amid metro construction lasting more than a decade. The headless Aphrodite—the ancient Greek goddess of love, beauty and desire—was discovered near Thessaloniki's Hagia Sophia, an ancient church dating back to the Byzantine era.
The chairman of Attiko Metro SA, Yannis A. Milopoulos, posted on Facebook about the discovery, calling the find "the Aphrodite of [the] Thessaloniki Metro." The discovery also included fourth century floor mosaics, reported the Greek City Times. Around 300,000 antiquities have been discovered at the Thessaloniki archaeological site, according to Milopoulos, who announced the discovery last Tuesday evening Eastern time on Facebook.
The Aphrodite statue and floor mosaics were excavated last week and will be scientifically presented at an archaeological conference March 8-10 about archaeological finds in the Macedonia and Thrace regions of Greece. Researchers will formally present the findings alongside further excavation data at the conference, Polyxeni Adam-Veleni, archaeologist and director of the Ephorate of Antiquities of Thessaloniki, told Newsweek by email.
The archaeological finds beneath the city of Thessaloniki were found in a massive metro construction project that has sparked tensions between archaeologists and Attiko Metro. The excavations mirror the difficulties in Athens when that city was building its own metro system, reported Tornos News last October, when an ancient marble paved square was discovered in Thessaloniki.
The Thessaloniki metro system has been under construction for over a decade. Further extensions of the line are expected to cost an estimated $1.5 billion dollars, Tornos News reported in January. Metro discoveries aside, the Greek city is teeming with archaeological finds. One researcher told the BBC back in 2013 that the archaeological site is like "a Byzantine Pompeii."