Greece Threatens to Confiscate German Assets Over WWII Reparations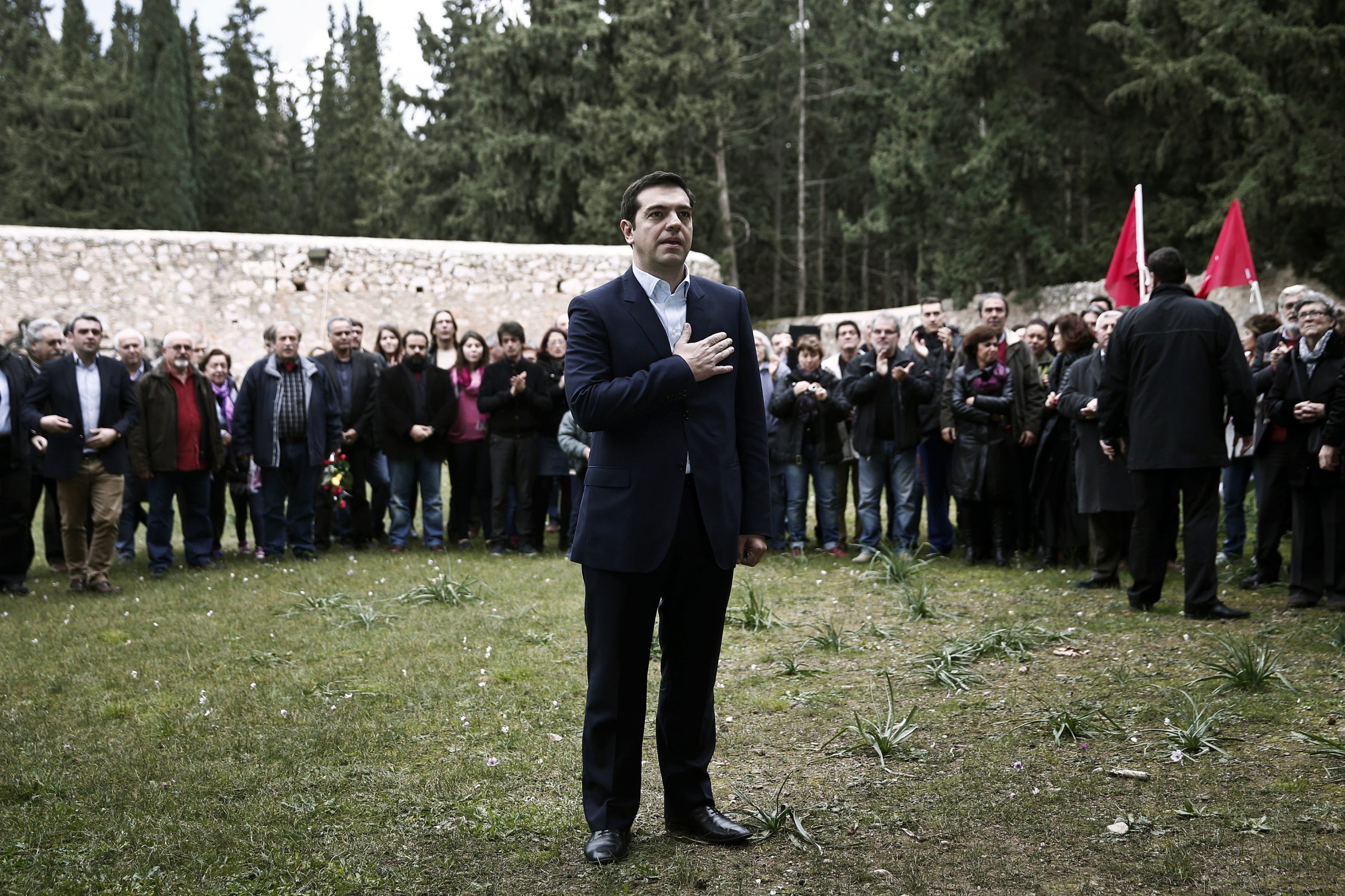 Greek justice minister Nikos Paraskevopoulos confirmed today he is ready to sign a court ruling from 2000 which permits Athens to confiscate German assets as compensation for Nazi war crimes committed in World War II.
The Greek Supreme court made the order to recompense relatives of 218 civilians from the small village of Distomo, in central Greece, who died during a Nazi massacre in June 1944. However, the ruling was not enforced by then-justice minister Michalis Stathopoulos, who feared repercussions in Berlin.
The assets in question include property belonging to Germany's archeological school and the Goethe Institute, a non-profit German cultural association.
The justice minister's announcement closely followed a refusal from Germany to bow to Greek demands for €162 billion - almost half the value of its public debt - as reparation for atrocities committed by the Third Reich.
Paraskevopoulos reportedly said that Greek prime minister Alexis Tsipras is aware of his intentions and that he will sign the ruling "when the political time has matured".
On Tuesday, Tsipras, leader of the radical-left party Syriza party, accused successive German governments of employing "legal tricks" to dodge paying war time reparations. He believes the 1960 deal, in which Germany paid Greece 115 million German marks (the equivalent of nearly €59 million) did not fully compensate for Greece's destroyed infrastructure, war crimes and a forced loan exacted from the Greek central bank.
The prime minister delivered an emotive appeal to his parliament yesterday, declaring his government had a "duty to history, to the people who fought and to the victims who gave their lives to defeat Nazism", echoing comments he made in February when he said it was his "ethical duty" to lay claim to wartime debt.
Steffen Seibert, spokesman for German chancellor Angela Merkel, said today that the issue of reparations and compensation to Greece had already been "legally and politically resolved", adding that he believes that nations should look to the future and concentrate on current issues.
A spokesman for the German finance ministry also dismissed the need for reparation talks with the Greek government, arguing they were a distraction from Greece's debt issues.
Nazi troops occupied Greece for three and a half years in a brutal regime that was destructive for the country's people and economy. More than 40,000 civilians starved to death in Athens alone and huge sums were looted from the Greek central bank.
The German government believes the issue of compensation was put to bed in 1990 when Germany reunified and policymakers decided to write off most of the original sum.
Tensions between the Greece and Germany began to escalate in the years succeeding the financial crisis. Germany was a key contributor to the eurozone bailout in 2010 and German ministers loudly advocated budget and income cuts in Greece. Greece's government is currently in the process of negotiating a €240 billion bailout package.
In February this year, eurozone finance ministers agreed a deal to extend Greece's financial aid programme by four months, with Greek finance minister Yanis Varoufakis promising to provide a list of reform measures.
At a meeting in Brussels earlier this week, the head of the eurozone's finance ministers, Jeroen Dijsselbloem, accused Greece of "wasting time" and demanded Varoufakis engage in serious talks and provide a more detailed list of reforms.