Greece Train Crash Photos Show Scale of Devastation After Deadly Collision
At least 36 people have been killed and about 66 injured after a collision between two trains in Greece on Tuesday night.
A passenger train and a cargo train collided head-on close to the town of Tempe in the Thessaly region, according to Konstantinos Agorastos, the regional governor.
Authorities were alerted shortly before midnight on Tuesday. Agorastos said four carriages had derailed, with two "almost completely destroyed."
The passenger train had been heading from the capital Athens to the northern city of Thessaloniki, with around 350 customers on board, according to rail operator Hellenic Train.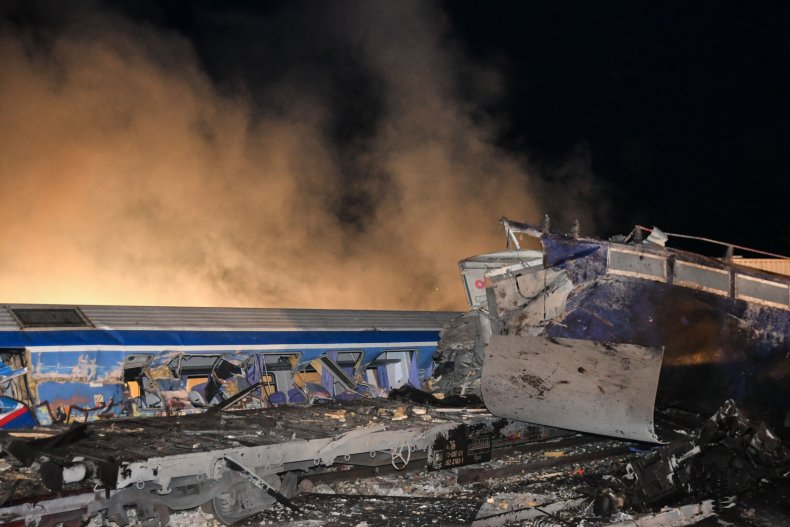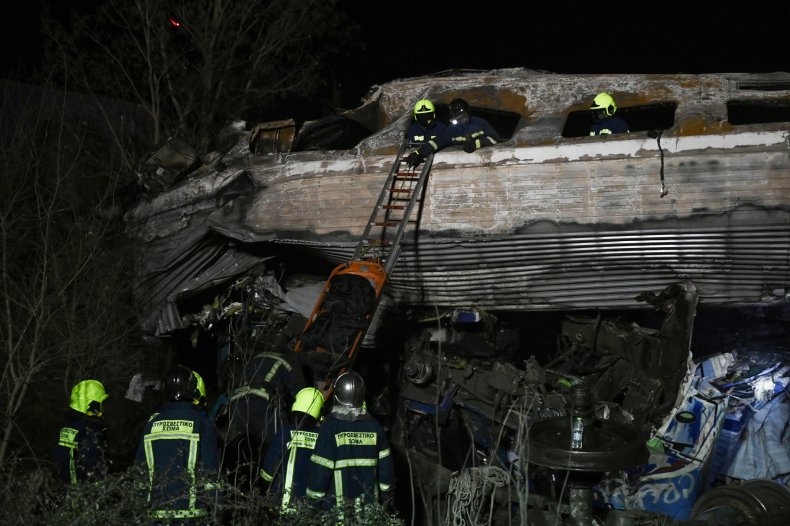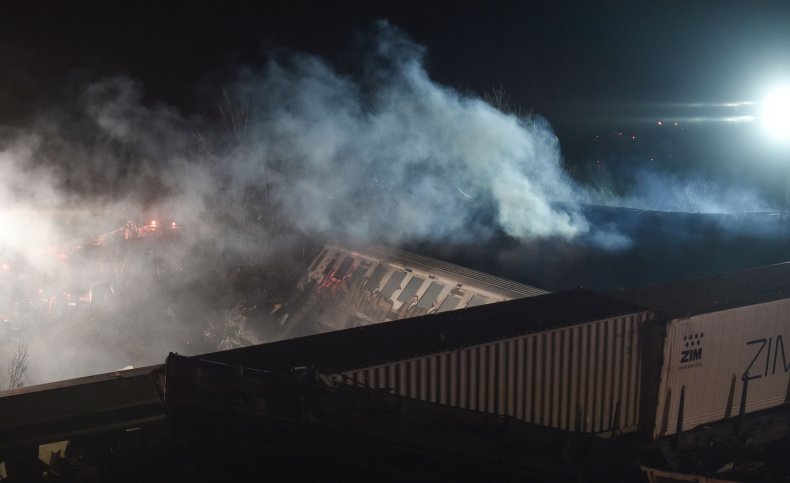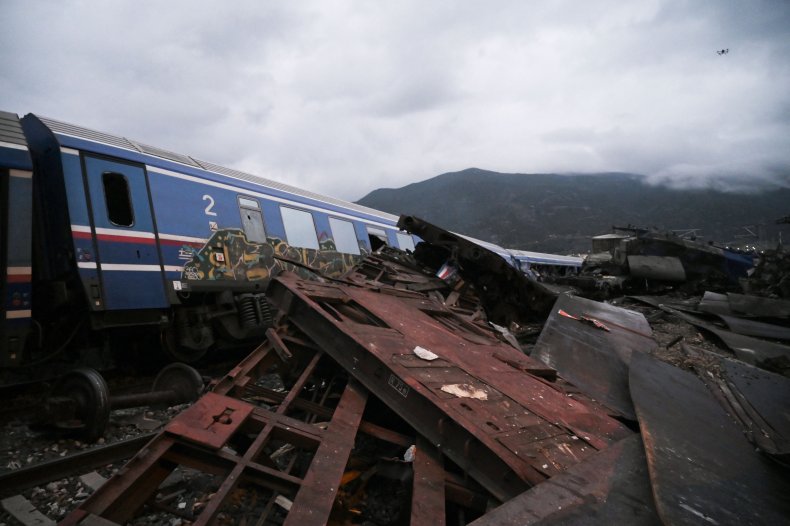 Agorastos said about 194 passengers had been taken from the train and transported by bus to Thessaloniki, where relatives had gathered.
Six of the 66 people injured are being treated in intensive care, according to the Greek authorities, and around 150 firefighters and 30 ambulances are at the scene.
One train passenger told Greek broadcaster SKAI: "There was panic in the carriage, people were screaming."
Another survivor was interviewed by the ERT network, saying: "We just heard a bang...the [train] car started spinning, before ending up sideways when we managed to exit."
A third passenger told reporters outside Thessaloniki station: "All I personally remember is feeling a very strong braking and suddenly, I see sparks and flames on the sides of the windows. And then a sudden stop.
"This made us all panic and we just wanted to get out as soon as possible so we tried to break the window glass. Some guys who were near windows—we broke them, we got out. It was a chaotic situation in front of us."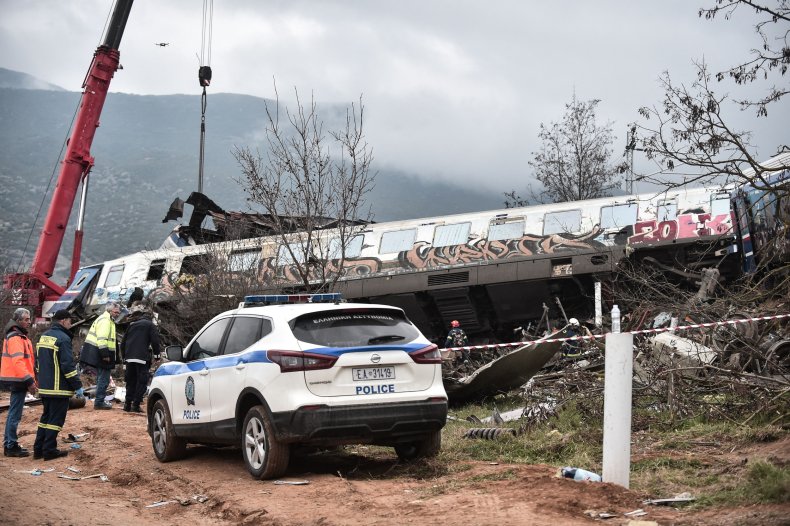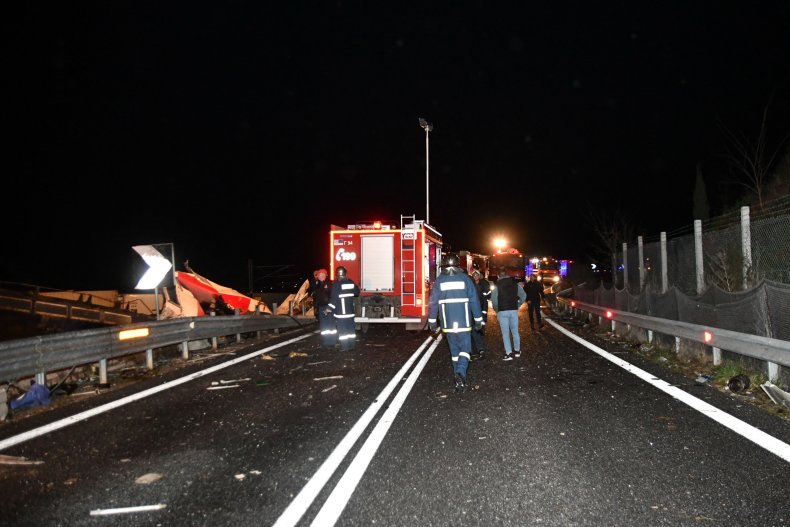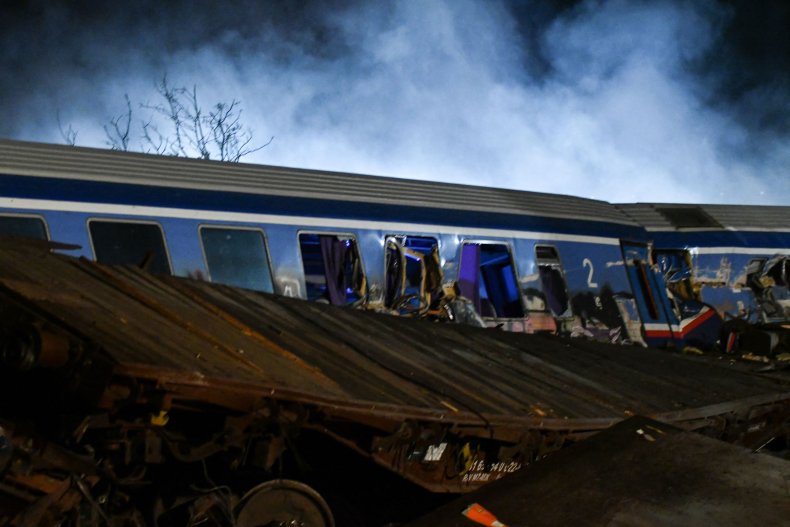 Speaking to reporters outside a hospital in the nearby city of Larissa, the health minister, Thanos Plevris, said the process of identifying the dead had begun.
He said: "As you understand this is a terrifying process for parents and relatives who are here. We will help them as much as we can."
Plevris added that there were "some difficulties" with identification, but said: "Those injured are in relatively good condition."
Kyriakos Mitsotakis, the Greek prime minister, arrived at the crash site early on Wednesday, according to the BBC. His government has declared three days of national mourning.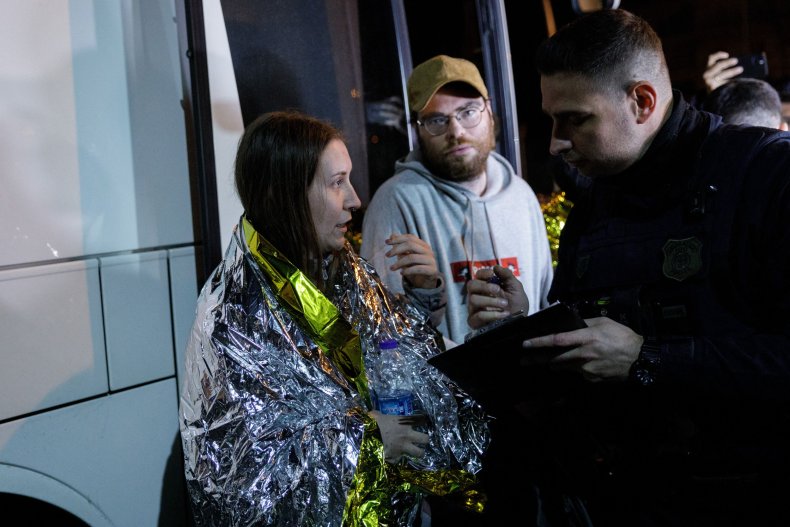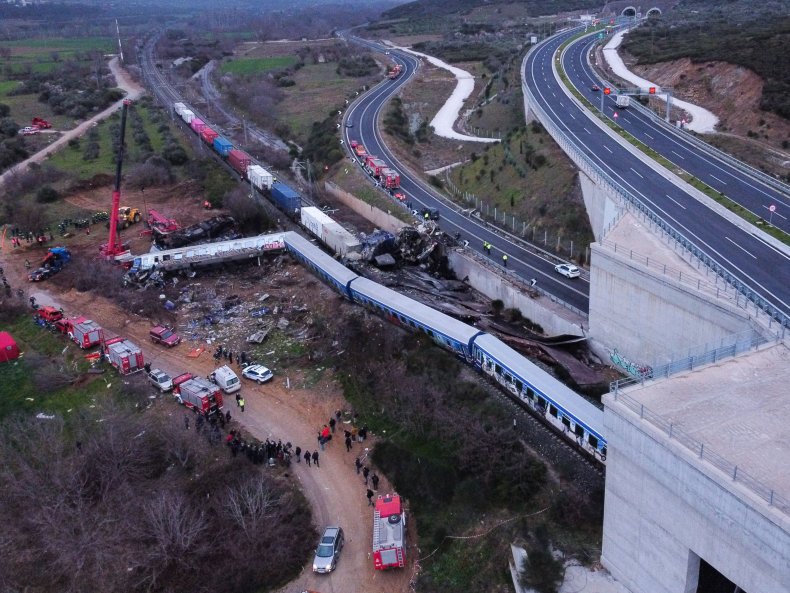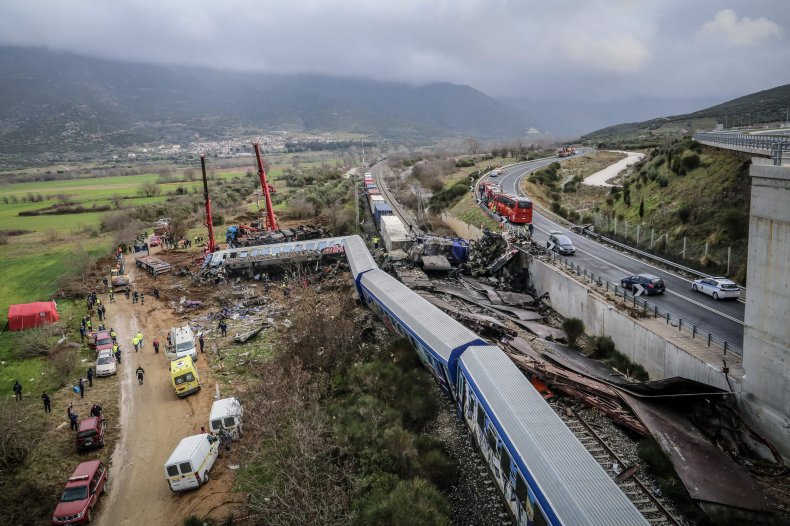 Political leaders across Europe have been sending their condolences.
European Commission President Ursula von der Leyen tweeted: "My thoughts are with the people of Greece after the terrible train accident that claimed so many lives last night near Larissa.
"The whole of Europe is mourning with you. I also wish for a speedy recovery for all the injured."
Charles Michel, who heads the European Council, commented: "My thoughts are with the people of Greece this morning."
Writing in Greek, he added: "Shocked by the news and images of the collision between the two trains in Tempe.
"Condolences to the families of the victims. Courage and strength to the rescue crews who continue their difficult work."
Update 03/01/23, 6:15 a.m. ET: This article was updated to add extra information.