Health care workers in Greece will be suspended if they refuse to have their COVID vaccination.
Prime Minister Kyriakos Mitsotakis has introduced the new mandatory policy amid a surge in coronavirus infections.
He said that from August 16 staff at nursing homes will be suspended if they fail to book an appointment to get their vaccine.
A similar policy will be applied to health workers at state-run and private hospitals from September, he announced.
Mitsotakis said in a televised address: "After a year and a half, no one can claim ignorance about the coronavirus anymore.
"The country will not shut down again due to attitude adopted by certain people.
"It's not Greece that's a danger, but unvaccinated Greeks."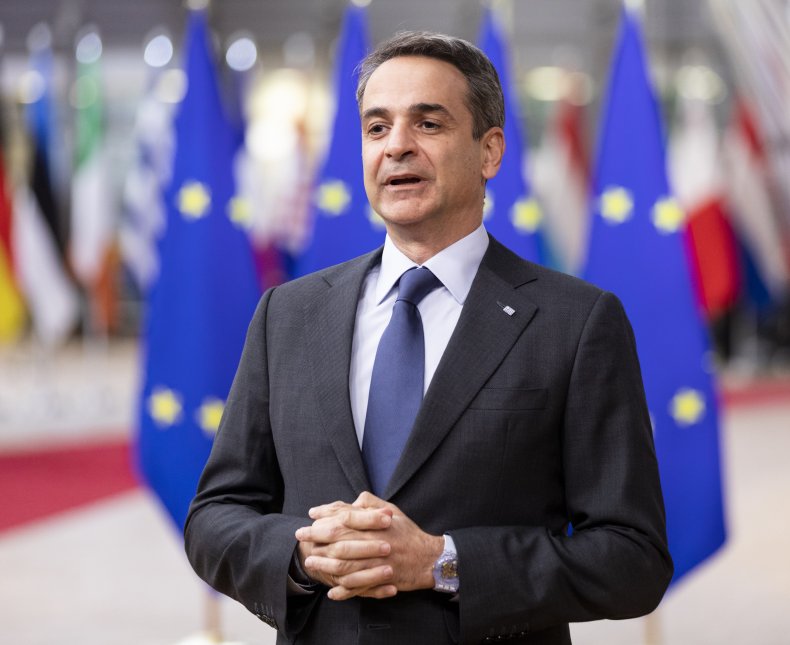 The new rules will apply to the whole nation, including the Greek islands, which are popular holiday destinations.
Mitsotakis said that health care workers must be immunized from September 1 and that nursing staff will need to receive their vaccinations immediately.
Health authorities also said that only fully vaccinated individuals would be allowed to use public indoor spaces until August 31.
At the end of next month the policy will be reassessed, they said.
In an effort to encourage more people to get vaccinated, the Greek government has offered incentives including cash and free mobile data for young people.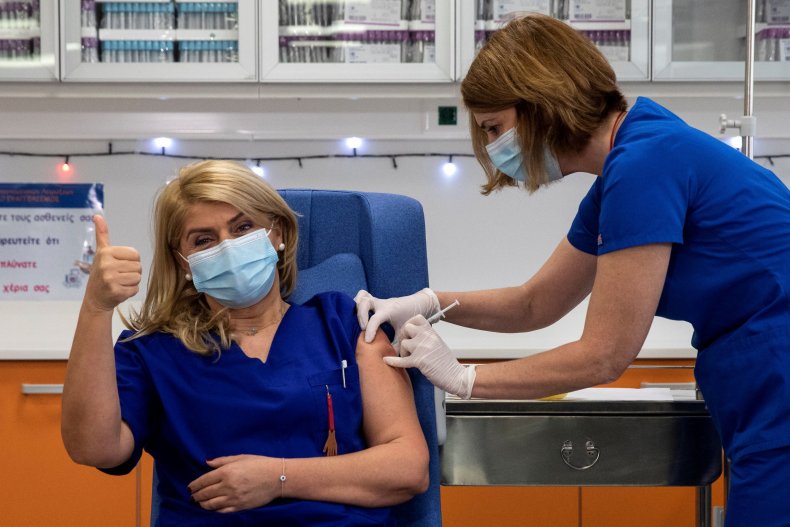 Officials in the country aim to vaccinate up to 70% of the population by autumn.
Greece's bio-ethics committee had recommended compulsory shots for health workers and staff at nursing homes "as a last resort measure" if efforts to encourage inoculation proved ineffective.
While the decision has sparked a debate around whether mandatory vaccinations are ethical, an opinion poll released by Skai television last week showed most Greeks favor the move for specific groups dealing with the public.
COVID cases in Greece have been on the rise since late June and the number of daily infections per 100,000 residents over seven days rose from 3.5 on June 24 to above 17 now.
Only 40% of residents have been vaccinated, but in recent weeks jab appointments have been falling, according to Marios Themistokleous, secretary-general in charge of vaccinations.
Greece, a country of 11 million people, has so far administered more than 5,200,000 first shots.
The country will begin vaccinating teenagers aged 15 to 17 against the coronavirus this week, authorities said on Monday.
On Thursday, authorities will begin accepting vaccination requests from minors over 14 with parental consent.
Maria Theodoridou, head of Greece's vaccination committee, said: "The risk of illness in these ages is small, but real.
"The main characteristic of this age group, however, is spreading the virus to their environment, which could include vulnerable or unvaccinated people."
Greece reported 2,065 new COVID infections and 10 deaths on Monday, bringing the total number of infections since the pandemic began to 440,872 and the death toll to 12,802.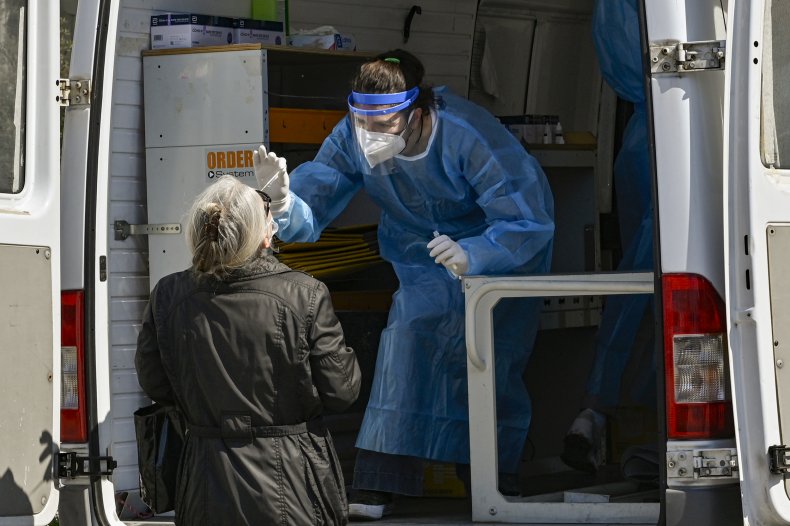 A similar policy on compulsory jabs for health care workers was introduced in France, where President Emmanuel Macron said the country was "facing a strong resumption of the epidemic".
He warned that a slowing vaccination campaign could lead to rising hospitalizations later this summer.
Macron said: "The equation is simple. The more we vaccinate, the less space we leave this virus to circulate."
After his statement, tens of thousands of French residents rushed to book their vaccine appointments.