Greece Was 'Hours from Grexit' as Merkel and Tsipras Locked Horns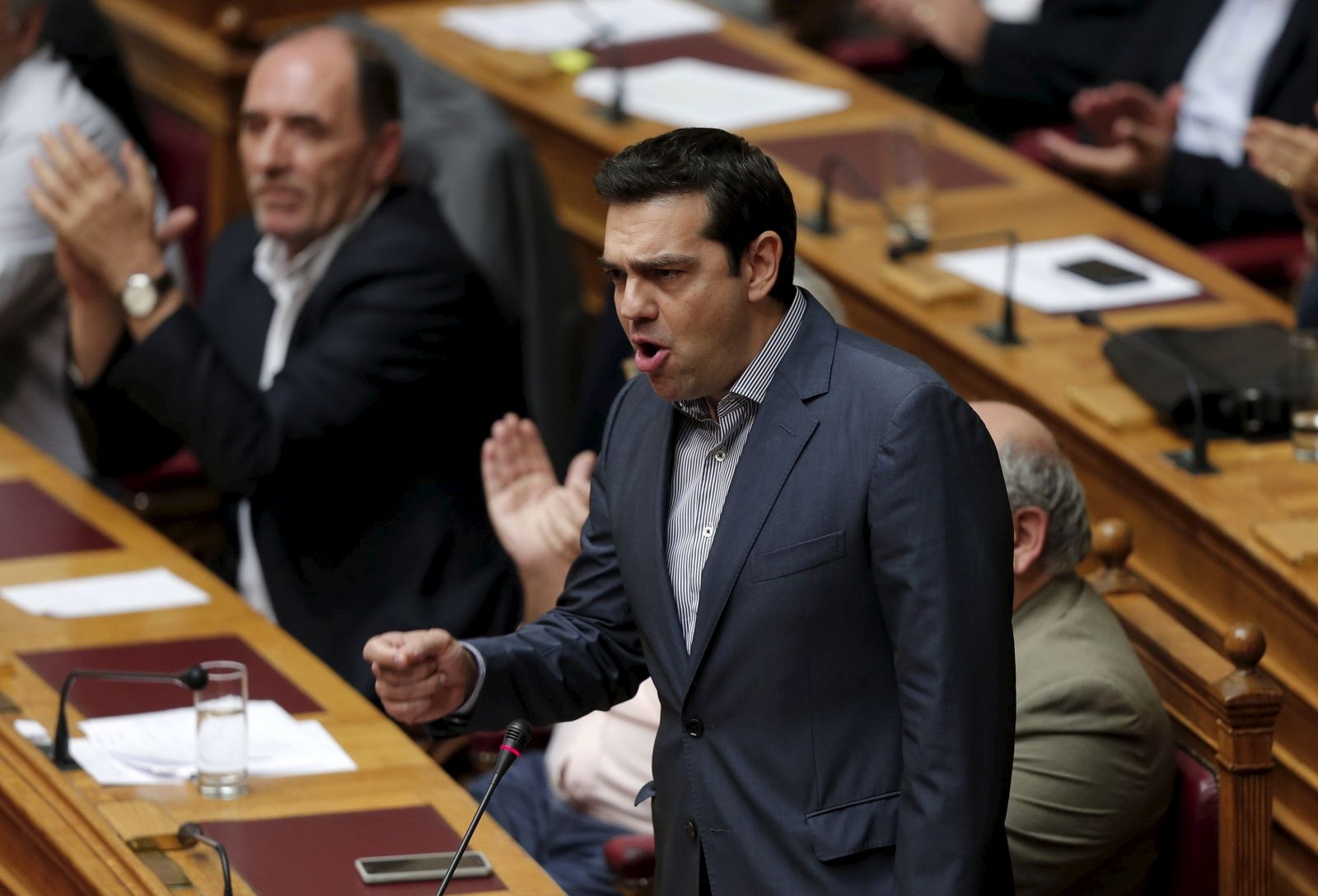 The details of how close Greece came to exiting the euro during overnight negotiations with European leaders has begun to emerge, with eurozone sources claiming that Greece was just hours away from a 'Grexit' as the talks reached fever pitch before a deal was eventually hammered out.
Greek Prime Minister Alexis Tsipras and German Chancellor Angela Merkel had reportedly given up any hope of a deal by 6a.m. and attempted to walk out of negotiations, sources told the Financial Times, which would have left Europe facing an inevitable 'Grexit'.
But the two main protagonists in the Greek economic saga were stopped by a dramatic intervention from European Council President Donald Tusk, who reportedly told them: "Sorry, but there is no way you are leaving this room," until an agreement was reached.
A statement was released at 11am in Brussels this morning, announcing that eurozone leaders had agreed in principle to release up to €86bn of financing for Greece over three years.
The deal is conditional on Greece passing a number of difficult reforms through its parliament in Athens by Wednesday.
Tsipras immediately convened an emergency meeting of government officials upon his return to Athens today as he struggles to convince the coalition government of the deal.
Tsipras has been forced to swallow many of the same measures which had been conclusively rejected by the Greek people in last week's referendum. These include radical reforms to pensions and privatisation of state assets. Additionally, the statement stipulated that "haircuts" to reduce Greece's €320bn debt mountain would not be implemented.
Tsipras tried to spin the decision as a political victory, saying that his team had prevented the transfer of public assets abroad and got a deal on the restructuring of Greek debt in the face of "the most extreme conservative forces in the European Union".
The weekend's negotiations began on Saturday with a meeting of the Eurogroup, which consists of the finance ministers of eurozone countries. These discussions were then passed over to the leaders, including Merkel and Tsipras, who took charge on Sunday.
The weekend's negotiations were a savage affair for the Greeks, who were reportedly subject to scathing lectures from the Finnish finance minister Alexander Stubb and Slovenian Prime Minister Miro Cerar.
According to Bloomberg, a splinter group of hardliners, which included Dutch Prime Minister Mark Rutte and the Finnish leader Juha Sipila, argued that a third bailout would be a bridge too far and were subject to a dressing down by Italian premier Matteo Renzi, who was frustrated by the in-fighting at the summit.
Slovakian Prime Minister Robert Fico was also said to have taken a swipe at Tsipras, saying that Greece "would do best if they left the eurozone on their own, did their homework and then tried to come back".
The FT reported one senior eurozone official as saying that Tsipras had been "crucified" at the meeting.
Elsewhere, former Greek finance minister Yanis Varoufakis pointed the finger squarely at his German counterpart, Wolfgang Schäuble, for the strained nature of the negotiations between Athens and its creditors.
In an interview with British magazine New Statesman conducted before Sunday's deal was struck, Varoufakis called the eurogroup "a very well-tuned orchestra", of which the German finance minister is the director.
He condemned the deal as "a new Versailles Treaty", referring to the post-First World War agreement which forced Germany to accept liability for the war and pay the Allied Powers billions in reparations and arguably played a part in triggering the Second World War.
He added that the hold-up in negotiations was down to European finance ministers not listening to his economic arguments.
"What you say is independent of what they say. You might as well have sung the Swedish national anthem - you'd have got the same reply," said Varoufakis when questioned about his attempts to put forward solutions to his negotiating partners.
Statement on the Details of Greece Debt Deal With the European Union