Greece Will Not Pay 1.6 billon Euro Loan Due to IMF on Tuesday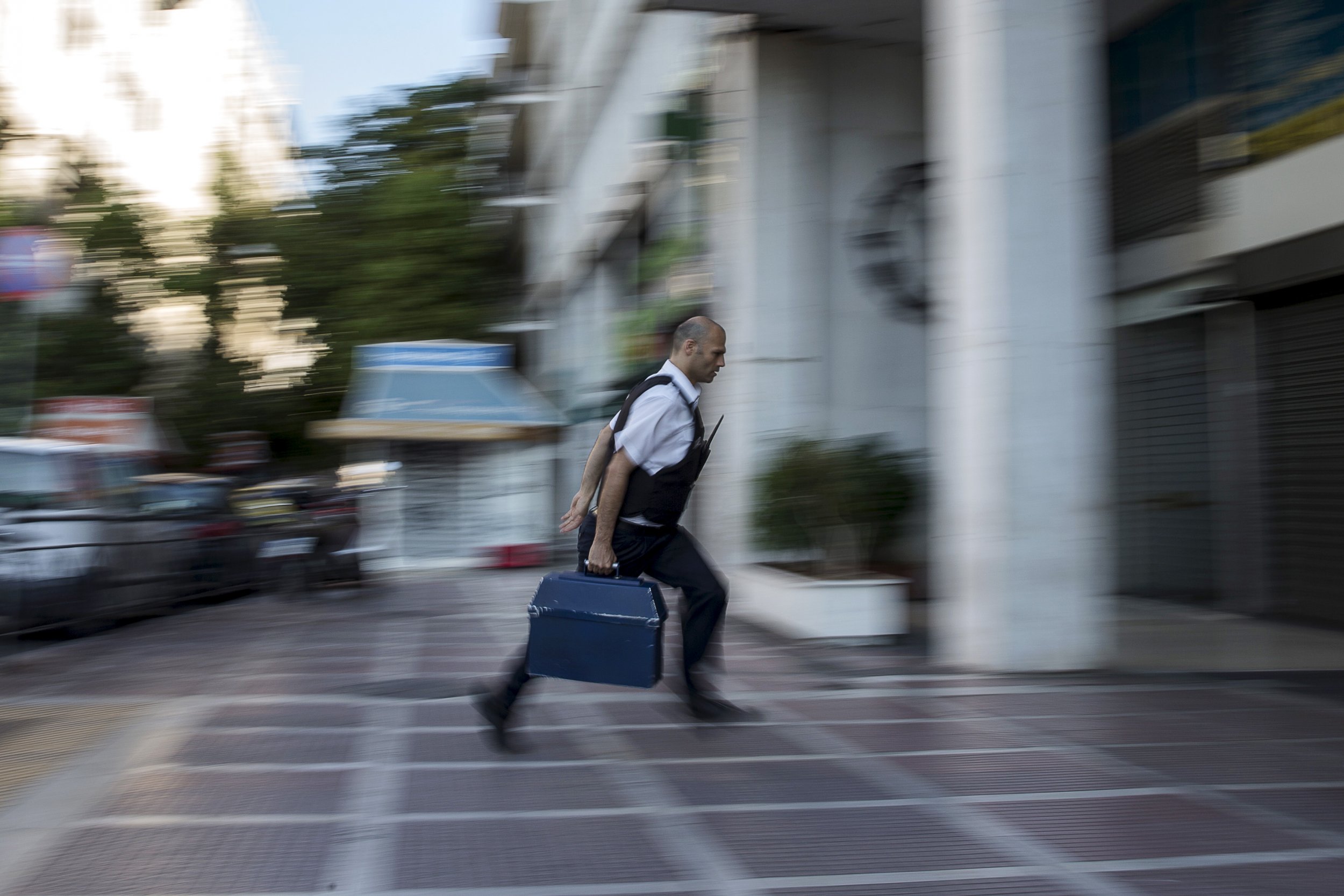 ATHENS (Reuters) - Greece will not pay a 1.6 billon euro loan installment due to the International Monetary Fund on Tuesday, a Greek government official confirmed on Monday, highlighting the depth of the financial crisis facing the country.
Ministers have said repeatedly that Greece would not have the funds to pay the IMF unless it reached a deal with creditors to unlock 7.2 billion euros in bailout funds frozen while the two sides wrestled over the conditions demanded of Athens.
After talks broke down at the weekend, triggering the imposition of capital controls on Greek banks, it became a virtual formality that the IMF's June 30 deadline would not be met.
IMF Managing Director Christine Lagarde earlier this month said Greece would be in default as of July 1 if it failed to the pay the money, though an IMF spokesman last week said a missed payment would classify Greece as "in arrears."
The missed payment would bring Greece closer to an exit from the euro zone currency if it prompted the European Central Bank to cut off emergency funding that Greek banks rely on. But the ECB is expected to maintain that lifeline at least for this week and analysts say Greece could default and remain in the euro.
Despite the shock of a default by a euro zone country, Greece's fate is likely to remain unchanged until after a snap referendum on July 5 on bailout terms presented by creditors in exchange for aid.
Euro zone policymakers have warned Greeks that a "no" vote against the aid package would be tantamount to a rejection of engagement with creditors and point toward a euro zone exit.