Moria Refugee Camp Remains in Desperate State Despite Threat of Closure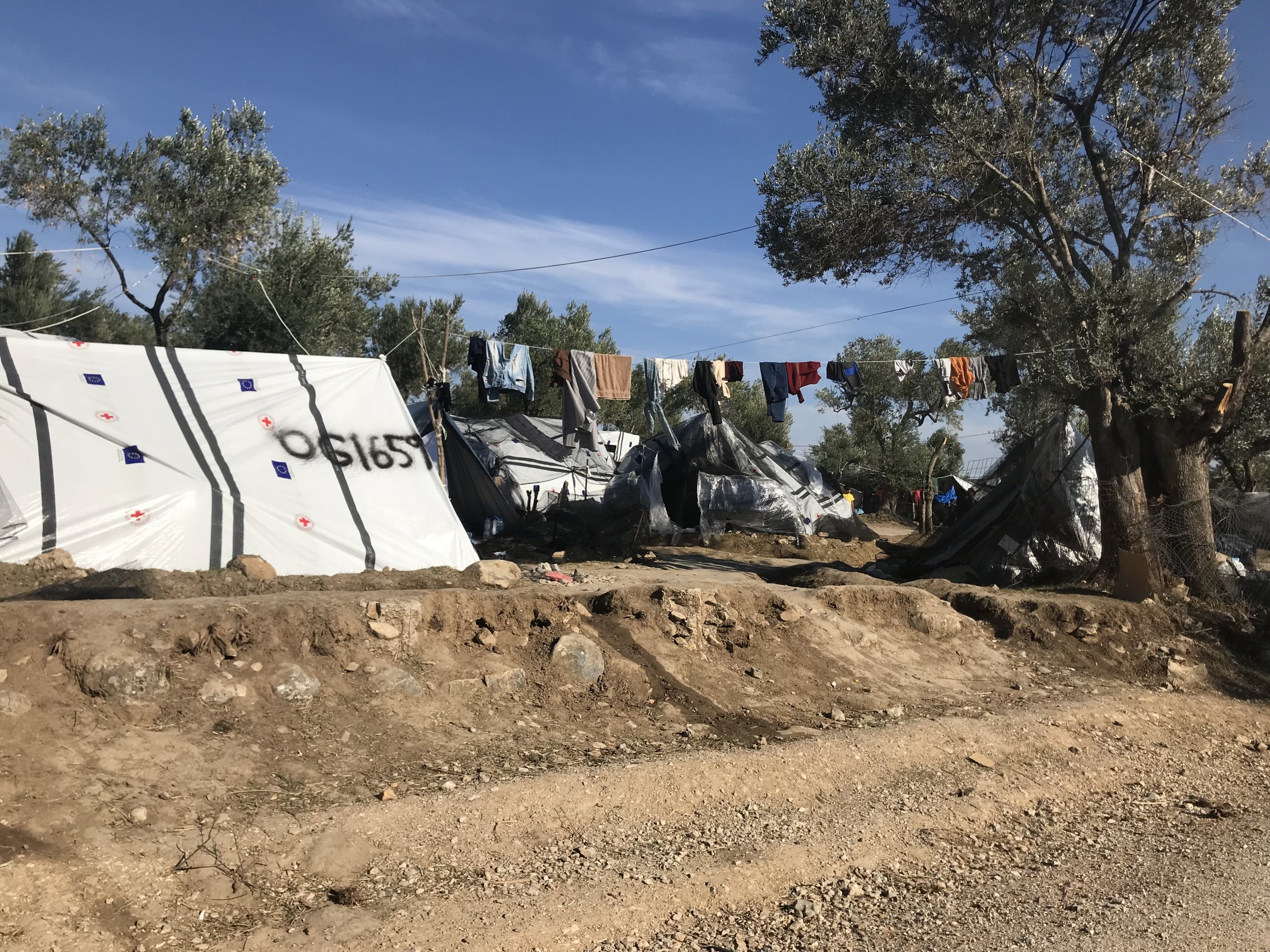 As the deadline for Greek officials to address critical health and safety concerns at the Moria refugee camp in Lesvos, Greece, arrived on Wednesday, little appeared to have changed at the site to prevent its closure.
That afternoon, a steady stream of sewage water ran across the grounds, where as many as 8,000 migrants and refugees are currently sheltered. Garbage bins sat overflowing, as asylum seekers living in tents in an overflow area of the site known as the "Olive Grove" described conditions unfit for humans.
"This is not for humans, you are animals," one Palestinian refugee, a 26-year-old psychology teacher who said he had been living at the site for six months after fleeing Gaza, told Newsweek.
"It's not clean. Just one big problem," the teacher, whose name has been withheld to protect their identity, said.
The 26-year-old said that after months of waiting at Moria with "little food… no toilets" and "unclean" conditions, he would finally be leaving the camp for Athens early next week, in a bid to seek asylum in Belgium.
"Next week... inshallah," he said.
It has been a month since North Aegean Regional Governor Christiana Kalogirou issued a 30-day deadline for government officials to address the "unsuitable and dangerous" living conditions public health inspectors uncovered at Moria.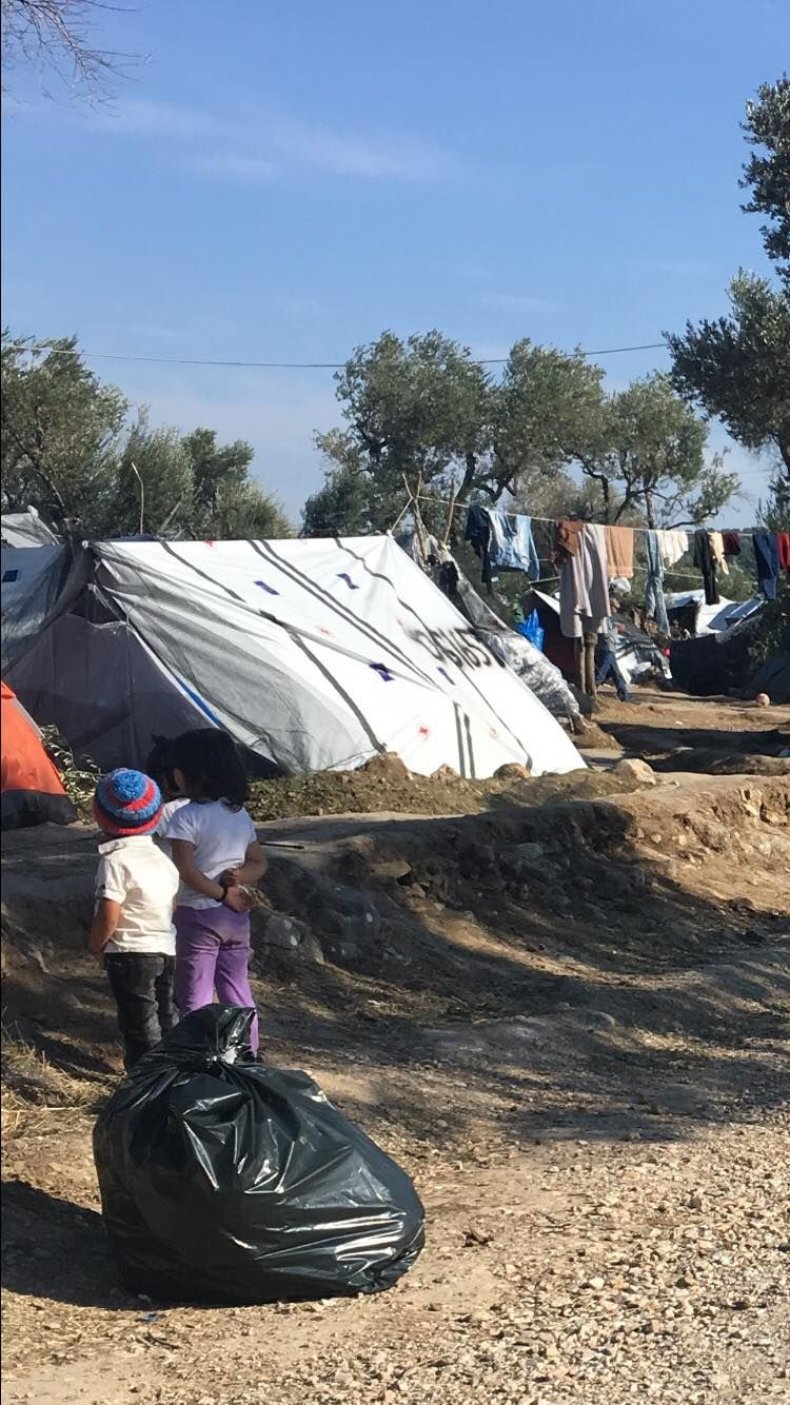 Kalogirou warned that if the situation was not remedied within that time, the camp could face closure. The regional governor asserted that her office would shut Moria down if even one health or safety hazard remained.
Thirty days later, however, Marion Bouchetel, a policy advisor with Oxfam Greece, told Newsweek the sewage system at Moria has not been adapted to accomodate the number of people now living on the grounds.
Bouchetel said "torrents of brown water" have even made their way into some people's tents, forcing them to move.
The Oxfam policy advisor said many at the camp also live in fear for their safety, with women in particular living with the threat of harassment and sexual assault.
Some women, she said, have resorted to wearing diapers at night, rather than risk making the journey to the portable toilets available at the site.
Bouchetel suggested that ultimately it was a positive move by the local authorities to pressure the Greek government into improving conditions at the camp—but she said it's too soon to say how much will change.
"It's symbolic and it pushes authorities to take measures," she said of the regional governor's warning.
In June, Oxfam found that there was only one functioning toilet available for every 70 people at the overcrowded site. For every 80 people, there was only one working shower available.
"It's not meeting standards for refugee camps," she said. "Not even in an emergency situation."
Kalogirou's office did not immediately respond to a request for comment from Newsweek on whether her office plans to take action now that the 30-day deadline has arrived.
As such, the conditions plaguing Moria remain, offering migrants and refugees, as well as the organizations working to assist them, with little hope for change in the immediate future.